AMC's Breaking Bad spin-off, Better Call Saul, aired the final episode of Season 2 on Monday night. Why isn't everyone already talking about this show? *Minor Spoilers Ahead*
Seriously. For all of the love that that other AMC show gets and for how universally acclaimed Breaking Bad was, Better Call Saul should've easily developed a big fanbase at this point. Though, it seems that only a small handful of people are even talking about it. All the big news publications online vigorously cover The Walking Dead and Game of Thrones (rightfully so for the latter) but there's no mention anywhere of Better Call Saul. On Monday night, Season 2 wrapped up and, in classic Vince Gilligan fashion, ended on a critical cliffhanger.
If you're not familiar with the plot of the show, it is a prequel series to Breaking Bad. Bob Odenkirk stars as Jimmy McGill, who has yet to become everyone's favorite dirty lawyer, Saul Goodman, as he tries to build his business from the ground up. Along for the ride are Jimmy's lady law friend, Kim Wexler (Rhea Seehorn), and his electricity sensitive brother, Chuck (Michael McKean), who is a legitimate law partner with Hamlin, Hamlin & McGill. Also returning from Breaking Bad is fan favorite Mike Ehrmantraut played by the exceptional Jonathan Banks.
In Season 2, we see Jimmy as he accepts a position working for Davis & Main on the Sandpiper Crossing retirement home case. As per usual, Jimmy has a way of cutting corners that more upscale law firms do not appreciate so he is on thin ice during much of his time with the firm. They even provide him with an associate, Erin, who is tasked to keep Jimmy on the straight and narrow. Whether he's bribing people to help him, making a commercial without the consent of his employers, or committing felony offenses, Jimmy straight up refuses to play by the rules.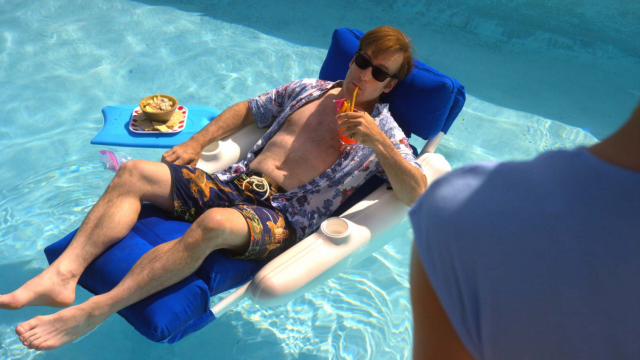 All of these things are, of course, fueled by Chuck and Jimmy's inability to appease his brother as a legitimate lawyer. Chuck knows that Jimmy is capable of achieving desired results but not in the most honorable of ways. Their relationship is the most stressed of all. Along with all of the negatives we see in his career, Jimmy also has ebbs and flows with Kim as they establish a romantic relationship with one another. Most of the issues in their relationship also stem from Jimmy's dirty tactics. Meanwhile, Mike develops a vendetta against Breaking Bad alumni, Tuco and Hector Salamanca, all while receiving a small amount of discreet protection from a member of the Salamanca crew named Nacho.
What's surprising about Better Call Saul is how much the show is also about Mike. Jimmy and Mike's stories intersect frequently but it's interesting how similar they actually are as characters. In Breaking Bad, their working relationship is never really explained. In Better Call Saul, it doesn't seem forced nor does it seem implausible that the two would team up every now and again. They are cut from the same cloth as two men who are willing and able to do what they need to do to protect people they care about. They may not always follow a strict set of rules but they know how to get things done. Jimmy's motivation is to gain acceptance from his brother and Kim while Mike's is to provide a decent life for his granddaughter and his daughter-in-law.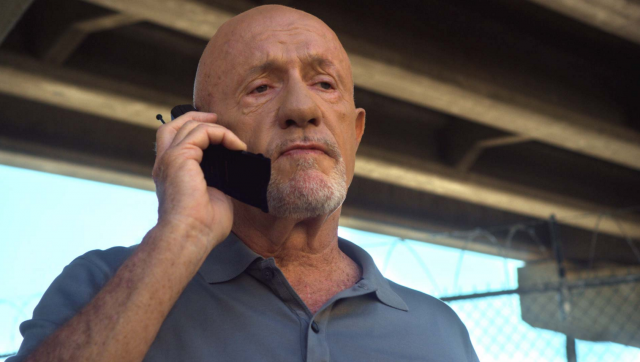 It is absolutely appalling that Better Call Saul has not seemed to gain popularity over its two season run. The numbers appear to be steady but pale in comparison to some of the other big shows on television right now. The Walking Dead has broken viewership records despite its messy plotlines, meatheaded characters, and its meandering episodes. Better Call Saul provides an entertaining 45 minute glimpse into the life of its characters and it simply feels like something is always happening. The story and/or characters are progressing. Even on an episode that might lollygag a little (i.e. Inflatable), it is still fun to watch because all of the characters are genuinely likable and, frankly, they're just good characters.
So will this show start catching on with people? In all honesty, it should. While it hasn't gotten the level of hype that its predecessor had, Better Call Saul is an extension of the Breaking Bad universe. It's also an entirely different type of show all at the same time. It has a lot of heart and it's much more playful (as you'd expect). It also shows the future Saul Goodman in an empathetic light. As a viewer, you can understand why and how Jimmy McGill eventually became Saul Goodman. Chuck frequently mentions how he knows why people like his brother and that Jimmy isn't an inherently bad guy. He just doesn't know how to act like a complete good guy either. The contradictory nature of Jimmy's questionable actions followed up by commendable results drives the narrative and essentially molds the character into the shyster he will become. Ultimately, if you haven't watched Better Call Saul, you're definitely missing out. It is an excellent companion piece to Breaking Bad but it also has a ton to offer while resting on its own merits.