Coming-of-age films have long been a staple in Hollywood. With classics like Sixteen Candles and The Breakfast Club to his name, legendary filmmaker John Hughes especially popularized them in the 1980's. Following Hughes' lead, there have been countless films over the years that have followed a similar format and style while also being able to carve out their own following among movie lovers. Films like Dazed and Confused, Juno, and Boyhood have put their own unique spin on the subject of adolescence and, subsequently, the teenage years. This is also the case with Bo Burnham's debut feature, Eighth Grade.
Burnham began his career as a YouTube sensation back in 2006. Self recorded videos of himself playing original songs in his bedrooms gained him popularity. Thus far, Burnham has released one EP and three studio albums under the Comedy Central Records banner. His unique blend of awkward and dark, yet lighthearted, humor soon thrust Burnham into other mediums. He recorded his first comedy special, entitled Words Words Words, for Comedy Central in 2010. This was followed by two more released by Netflix, what. and Make Happy. Burnham also had roles in feature films like Funny People and last year's The Big Sick before finally delving into filmmaking of his own.
Eighth Grade follows early teenage introvert, Kayla (Elsie Fisher), as she tries to survive her last week of eighth grade before high school. Kayla spends her time recording videos of herself giving motivational advice despite having little confidence outside of the internet. She even wins the "Most Quiet" award for her class. Her single father, Mark (Josh Hamilton), attempts to connect with her at all costs but Kayla often doesn't give him the time of day. Outside of spending most of her time on social media, Kayla does venture out into uncomfortable situations throughout the course of the film as she goes to a pool party for a girl who doesn't necessarily like her and also shadows a high school student, Olivia (Emily Robinson), who she does connect with.
The performances in the film are excellent all across the board. Josh Hamilton as Mark struggles to relate to his daughter and he comes off intentionally awkward throughout the entire film. He plays the role perfectly and is given plenty of time to shine. Many of the young teens with supporting roles such as Jake Ryan and Luke Prael, as Gabe and Aiden respectively, are memorable and will definitely make you laugh at times. Obviously, the real star of the film is Elsie Fisher. She's your average eighth grade student. As Kayla, she tries to play it cool, befriend the popular girl, and get noticed by boys. She's looking to find her place in the world and Fisher does an awesome job bringing the character to life.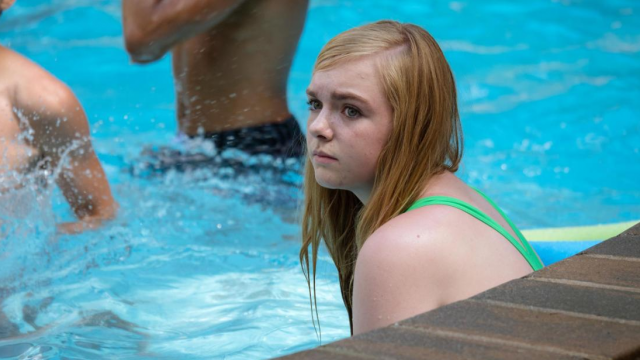 Bo Burnham's writing and directing is unique in its own right. For a first time filmmaker, Eighth Grade is put together perfectly. Like Burnham's comedy specials and even his bedroom music videos, the humor is offbeat and awkward. He doesn't use constant dialogue or physical humor (i.e. Superbad). Instead, the humor is more situational and relies on responses from the cast. For instance, at one point, Kayla tells her crush, Aiden, that she has a folder full of nude pictures. Aiden, who has been pretty passive and uninterested throughout the conversation, immediately makes eye contact and gains interest. It's a not so subtle response from Aiden but results in an uncomfortably humorous moment.
Unlike many of the aforementioned teen films, Eighth Grade approaches things somewhat differently. It targets a more modern audience with its subject matter. There's no question that technology and social media continues to become a bigger part of daily life every passing year. Given Burnham's start in the business, as well as our increasing reliance on technology as a society, it's unsurprising that it would play a big role in this film. Instead of seeing the characters bond with each other at a party or because of a life altering event, Eighth Grade focuses mainly on perception. Unfortunately, that's what social media has done to people in this day and age. People don't go out of their way to truly meet a person. They find them on Facebook instead. There's a massive disconnect between people and Eighth Grade focuses quite heavily on that throughout its runtime.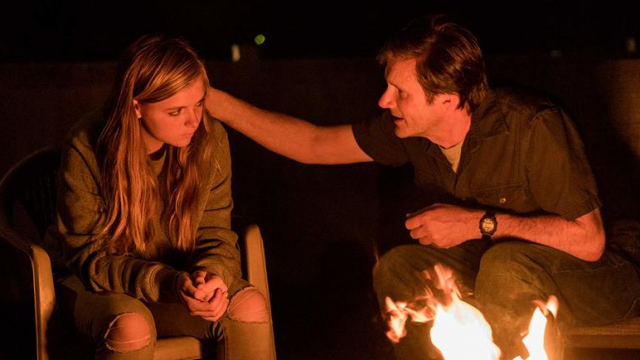 Unfortunately, that's also one of the downfalls of Burnham's film. While it's a relevant subject to tackle and Burnham dismisses it at times, it may be lost on older audiences. Eighth Grade is a film that will resonate more with current teenagers and young college students. The idea of younger kids being so attached to their devices and their place on social media is obvious as you see it all the time out in public. Though, if you're, say, 25 or older, you most likely missed out on Burnham's depiction of these early teen years. The film doesn't feel as timeless as some of the other films mentioned. Though, for people growing up during this generation, it will certainly hold more nostalgia.
Our Score
With Eighth Grade, musician/comedian/filmmaker Bo Burnham proves that he's here to stay. This is an excellent debut feature that will easily allow Burnham to do whatever he wants going forward. The film is well written and directed while also having something to say. As previously mentioned, there will be a disconnect depending on how large the gap between generations is. Yet, by its end, everyone can relate to theme of getting older. While it's not as impressive as fellow first time director Greta Gerwig's coming-of-age tale, Lady Bird, from last year, Eighth Grade is still a great debut for Bo Burnham. It's the first time someone has really given a voice to the next crop of young adults and, for that, it could even be a pioneer.