Regardless of what people may say, there are many excellent films that are released year in and year out. There are also plenty of awful ones. Unfortunately, stuck in between those two extremes are the subpar films that aren't overly good or bad. They're just kind of there padding the calendar. Sadly, this is exactly where Brad Peyton's new film, Incarnate, lands in the sea of new releases this year.
Firstly, it's fair to wonder what went wrong between the film's production and release dates. Incarnate was filmed in November 2013 but finally saw its theatrical release on December 2nd, 2016. This is abundantly clear when you see David Mazouz for the first time. Mazouz is most well known for his role as Bruce Wayne on Fox's television series, Gotham. In this film, he looks much younger than he does in Gotham which is a dead giveaway of a delayed release. There isn't much accessible information on the production of the film so one can only speculate as to the problems behind the scenes.
As for the film's plot, it's actually quite interesting. Dr. Seth Ember (Aaron Eckhart) is a paraplegic who treats people possessed by demons. His methods are unorthodox as he accesses the victim's mind and "evicts" the demon as opposed to the usual method of religious exorcism. Ember is approached by a woman from the Vatican named Camilla (Catalina Sandino Moreno) to treat young boy named Cameron (Mazouz). He's possessed by a demon from Ember's past who is seemingly using the boy to get to him. He's initially apprehensive about the job but ultimately agrees to take it.
At first glance, the plot is kind of a mix between Inception and The Exorcist. A horror version of Inception seems like it could have limitless potential. Being trapped within the confines of the mind has no limits and the imagination could be used as a tool for both good and evil. Incarnate, regrettably, does very little to deliver on its promise to be an intense, psychological trip through a young boy's mind. The idea is constantly teased by the story and its characters. What we're left with, though, is an uneventful climax that's over almost as soon as it begins.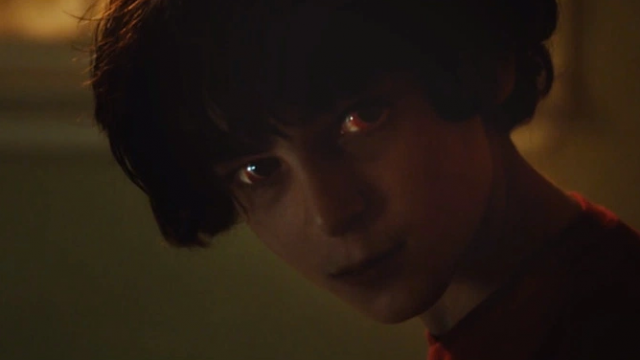 What also doesn't help the film is its creative ineptitude. Director Brad Peyton hasn't necessarily set the world on fire with his past work. His resume includes Cats & Dogs: The Revenge of Kitty Galore, Journey 2: The Mysterious Island, and San Andreas. While Journey 2 and San Andreas both performed well at the box office, these films received generally average reviews. Also, the two production companies for the film, Blumhouse Productions and WWE Films, have not had the greatest track records with their prior releases either.
While so-so reviews aren't necessarily damning, Incarnate suffers from the same issues as Peyton's previous films. Every film Peyton has directed has had a bumbling, half baked plot that's passable due to solid casting decisions. As per usual, Incarnate is no different. Eckhart is a solid leading man as a broken down shell of himself. He loses his wife and son in a car accident which also leaves him paralyzed. All he really has left in his life is the ability to evict demons. He mostly carries the movie himself while Mazouz also puts in a solid performance despite being a bit underutilized. Carice van Houten plays Cameron's mother, Lindsay, and delivers a decent performance even though her character isn't given much to do overall.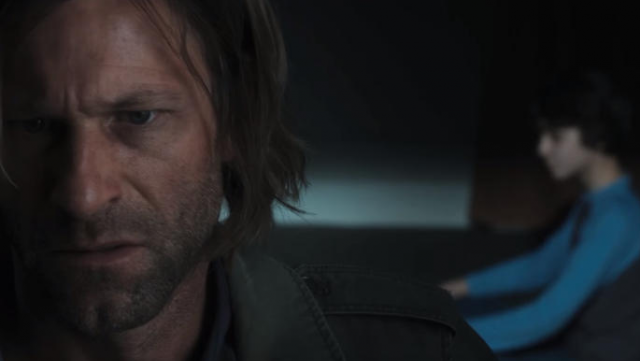 Our Score
Honestly, Incarnate is kind of a hard film to judge. As was stated earlier, it's just so painfully average. On paper, it has a solid foundation with its cast and plot. It's the execution that hamstrings it into a less than impressive moviegoing experience. Aaron Eckhart gives a solid performance as Dr. Ember and the film would certainly be worse off without him. The supporting cast is good as well even if the screenplay limits their overall effectiveness in their respective roles. At times, the plot really starts to grab your attention but when the film fails to deliver on its climax, it's the final nail in the coffin. While Incarnate isn't the worst film ever, it's one that doesn't really need to be seen. It wouldn't be surprising to see it in the bargain bin shortly after its DVD/Blu-ray release.