By now, murder mystery/conspiracy films have been done to death. That's not to say that they're no longer enjoyable. They certainly are but it seems like it's nearly impossible to come up with something entirely new and original at this point. In short, that's exactly how The Girl on the Train can be construed.
The Girl on the Train is a film adaptation of a novel by Paula Hawkins. Released in January 2015, the novel remained atop The New York Times Fiction Best Sellers List for 13 weeks straight. As you can imagine, a feature film was surely on its way after that. The screenplay for the film was written by Erin Cressida Wilson and directed by Tate Taylor, who also helmed The Help.
Despite the world "girl" being singular in the title, the film actually focuses on the lives of three different women. Emily Blunt stars as Rachel Watson, a divorcee who has yet to recover from her losses. Her days are spent riding the train and drowning her woes in booze. Rachel frequently has blackouts and fails to manage her life. Anna (Rebecca Ferguson) is the new wife to Rachel's ex-husband, Tom (Justin Theroux). Megan Hipwell (Haley Bennett) is a promiscuous wife to her husband, Scott (Luke Evans), who goes missing while leaving an inebriated Rachel as the lone witness following an altercation. The rest of the cast includes Laura Prepon, Allison Janney, Edgar Ramirez, and Lisa Kudrow.
For the sake of not spoiling anything, that's all that can really be said about the plot. There are a lot of variables that mold and change as the film goes on and Rachel slowly remembers more events from her blackouts. It's an interesting plot device that, for the most part, works efficiently. There are a few instances where it seems like Rachel's memory comes back at some overly opportune moments. It's acceptable because it's part of the story but there are a few eye rolling moments.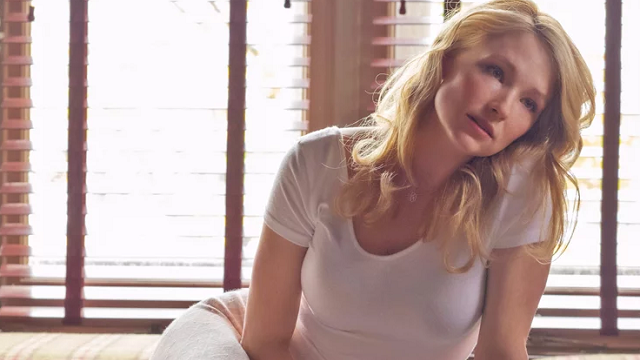 By far, the best thing about The Girl on the Train is Emily Blunt. The character of Rachel is so downtrodden, sad, and pathetic that it's nearly impossible not to feel for her. Even the other characters discuss her with those types of adjectives. Rachel finds purpose in her search for answers as to Megan's whereabouts. Yet, her attempts to help the other characters often results in her own condemnation. Blunt's performance can be hard to watch at times due to Rachel's desperation and the sense of pity upon her.
The rest of the cast is also quite good. Infrequent actor, Justin Theroux, does an excellent job as Rachel's ex, Tom. For most of the film, he truly seems like someone who feels bad for abandoning Rachel but knew he had to salvage his own life as well. Haley Bennett as Megan lives a superficial life but, deep down, is a tragic character. Even the supporting cast is great although they are not used nearly enough in the film.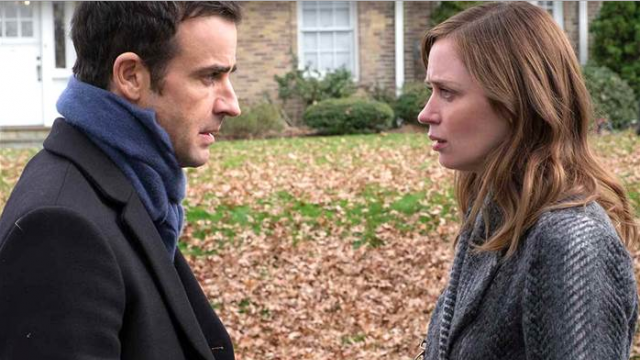 Possibly the biggest downfall of the film is that it's a little too much like Gone Girl. The Girl on the Train has a ton of overlap with the 2014 David Fincher thriller but lacks a lot of the style. While The Girl on the Train is a very competent film technically, Fincher's is simply prettier to look at and the set design is far more interesting. Also, Gone Girl actually seems like a mystery whereas this film tends to peter out about halfway through and becomes a tad predictable. Even the original novels were held in comparison upon The Girl on the Train's release. The similarities aren't backbreaking but they do affect the appeal of the film especially since it was released less than two years later.
Our Score
On the whole, The Girl on the Train is alright. It's not bad but it's not as good as one would expect it to be. A lot of that definitely has to do with its similarities to Gone Girl. Of course, that isn't to say that it isn't worth a watch. Again, Emily Blunt's performance is spectacular on its own and is worth the price of admission. The Girl on the Train has your typical murder mystery flair but it excels in its cast and their respective performances. If you don't expect to be blown away, it's an enjoyable film despite its flaws.