Thus far, Netflix has been pretty consistent with its television series'. From Orange is the New Black to Daredevil, their success with exclusive television shows has been well deserved. On July 1st, Netflix debuted one of its newest shows, Marcella.
Pronounced "Mar-chella," the show was written by Hans Rosenfeldt who is also credited as a co-creator with Nicola Larder. It originally premiered on ITV in the United Kingdom with Netflix serving as its worldwide distributor outside the UK and Ireland. Marcella is a British crime drama that constantly twists and turns through its tense plot while always making viewers question the characters' morals and mental well being.
The plot follows Marcella Backland (Anna Friel) whose husband leaves her and the couple's two children. Following the split, Marcella returns to her former job on the murder squad for the Metropolitan Police. A rash of murders has popped up in which the victims are being killed in the same manner as a case Marcella had walked away from 10 years prior. There are numerous characters in the show whose plotlines all interweave quite frequently. Marcella's husband, Jason (Nicholas Pinnock), is also a main focus of the show as he and his estranged wife frequently cross paths as he deals with his own grief.
The first thing to note is how good the cast is. All of the characters are so coarse and it makes it tough to get a read on them. You never know who's trustworthy or not. While this may sound troublesome, it definitely works for the content and mood of the show. Even Marcella herself can be questioned for her choices and methods. The murder investigation accrues a number of different suspects throughout the first season of the show and, seemingly, all of them have motives yet don't entirely meet the qualifications of the killer. As a viewer, you are in the dark just as often as Marcella, her fellow officers, and their superiors, DI Rav Sangha (Ray Panthaki) and DCI Laura Porter (Nina Sosanya), are.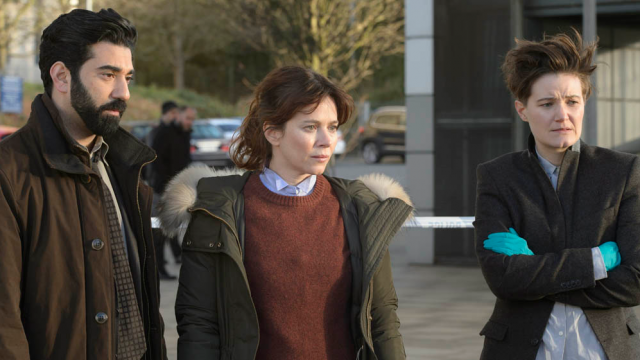 The cinematography in Marcella is also a work of art. It can be just as coarse and bleak as the characters portrayed in the series at times. There are a lot of helicopter shots of the sprawling city which takes away from any warmth or humanity of the show. Other scenes, for example, depict characters in beautiful locations overlooking the city only to have a skyscraper jarringly invade the shot. Although the characters do have important goals and tasks that effect them personally, they are all just lost in the shuffle along with the other inhabitants of the concrete jungle.
Of course, there are certainly some flaws with Marcella too. Ultimately, there really isn't a whole lot setting it apart from other crime dramas. A lot of the things that Marcella tries to do have been done better elsewhere. It's also a bit difficult to understand why the Metropolitan Police continue to keep Marcella around. Her work is sloppy, she's quick to jump to conclusions, and she tends to be wrong about people the majority of the time. There are instances in which she presses a suspect hard, gets them into more trouble than they should be in, and then figures out that the person isn't guilty due to some minuscule detail. She just isn't all that good at her job in general which makes the show a little ridiculous at times.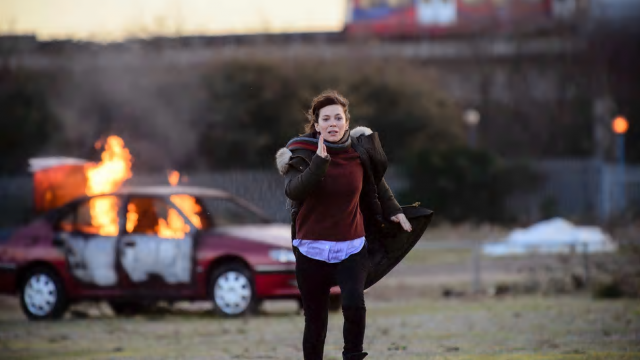 All in all, Marcella is an entertaining, if not frustrating, watch. It stimulates and holds your attention but, like the title character's detective work, it's just sloppy. You'll discover and forget things frequently. There are some characters that come and go who serve little to no purpose. Also, it seems that some of the victims are inconsequential and simply don't add much to the story.
Marcella is relatively short at only eight episodes in length but feels like it should be shorter. Obviously, that's not a good thing for a television series. The premise for a second season is established at the end of the last episode. However, it doesn't feel as big or as important as the premise for Season 1. If you have some spare time, give Marcella a shot. You'll be entertained but it may not stick with you that long after finishing it.