After dabbling with television shows, documentaries, and comedy specials over the past few years, Netflix has finally begun to release their own original films. The first was Beasts of No Nation back in October 2015 which released to great reviews. Since then, new efforts have premiered on a consistent basis. Thus far, they haven't really skimped on quality in their films. The streaming media giant has gained enough notoriety since its inception to be considered a legitimate distributor of content. Recently, Netflix released another quality product in the comedy-drama, Tallulah.
Written and directed by Sian Heder, Tallulah was adapted from a 17 minute short film entitled Mother. The story was influenced by a real life event that Heder experienced while working at a Los Angeles hotel.
Ellen Page plays the title character, otherwise known as Lu for short. Lu is a drifter with her boyfriend, Nico (Evan Jonigkeit), until he bails on her to resume living a "normal" life. Lu, believing him to return to his mother's apartment in Manhattan, follows. After being turned away by Nico's mother, Margo (Allison Janney), Lu finds herself babysitting for Carolyn (Tammy Blanchard), the neglectful mother of a toddler. Lu kidnaps the child and returns to Margo claiming that Nico is the father of the young girl.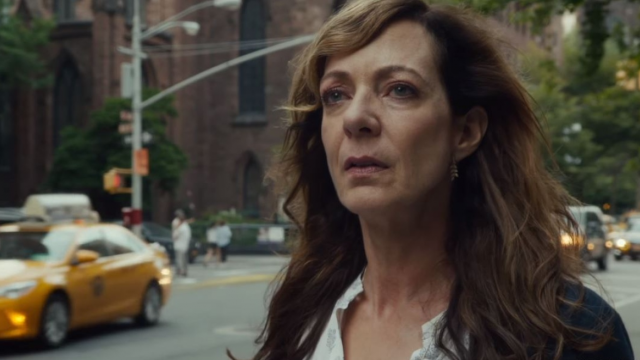 While the plot may sound a tad bit twisted, it is actually quite heartfelt. As a viewer, it's easy to understand why Lu would kidnap the girl, Maddy (or Maggie as Lu dubs her). When Carolyn willingly allows a complete stranger to watch her daughter so she could be unfaithful to her husband, it's truly a sad thing to watch. She returns to her hotel room distressed and clearly intoxicated while paying no mind to how things went with her own child. Despite being a drifter, Lu believes that anywhere is better for a child than the present situation.
First time feature length writer/director Sian Heder does a fantastic job of making all of her characters relatable. Lu is the free spirit that doesn't want nor need a place to settle down. Margo is recently separated from her husband and trying to figure out how to start over. Even Carolyn can be seen as a sympathetic character as a housewife who has a child for all of the wrong reasons. After the disappearance of her daughter, Carolyn has her first pang of motherhood and seems to embrace it.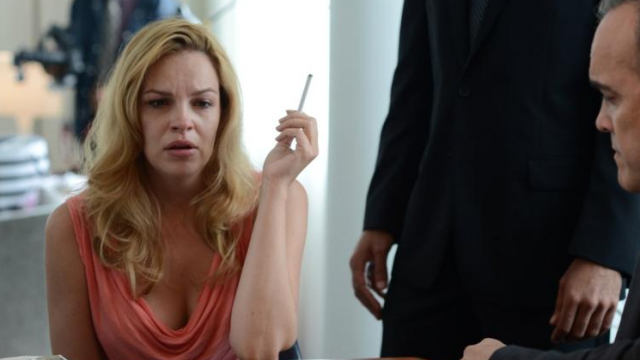 Where Tallulah really succeeds is in its realism. The characters feel real. The emotion feels real. The trials and tribulations experienced throughout the film are all real life issues. In a world where everyone has specific expectations of what people are supposed to do with their lives, there is a never-ending identity crisis for many. Lu balances her homeless lifestyle with caring for another. Career driven woman, Margo, suddenly takes in a young woman she doesn't know and a child she believes to be her granddaughter. Yet, she acts as a mother and does it all in the interest of family. Nearly all of the characters in the film undergo this crisis. Even Nico, who changes his stance on what he wants out of life by leaving Lu, is affected.
While most of the film is quite enjoyable, there's one scene in particular that is rather bothersome. The scene where Lu and Carolyn first meet is utterly annoying. Carolyn is essentially a stereotype of a bad mother. Every trait of a bad parent you can think of is exhibited in this one scene. In a film where humanity and realism are its most accomplished traits, this ham-handed exchange to put the main plot into motion is quite jarring. Making Carolyn seem like a total buffoon early on wasn't the way to make a redeemable transformation meaningful later.
Our Score
Other than the one scene, Tallulah is a solid, well made film. It isn't going to dazzle or wow anyone but it does have a positive message. In a lot of ways, the film is similar to Juno. In addition to starring Page and Janney, both focus on how one young, innocent life can alter and/or empower the lives of many. They're companion pieces in spirit. Though Tallulah may not be the best family drama movie to be released, it is still very good. It's definitely worth a watch, especially for fans of Juno, and continues Netflix's streak of quality original material.