In this day and age, good television has become quite abundant. Some of the most popular shows basically play out as really long movies. Gone are the glory days of sitcoms and variety shows. No longer is there a need to tie up all loose ends within a 22 minute episode. It may be forgotten on many that this hasn't always been the case with television. Shows like The Sopranos and Breaking Bad are often credited as some of the greatest shows of all time and even they didn't break the mold for the current TV format. There was one show in particular that was far ahead of its time and was a trailblazer for modern television: Twin Peaks. With the show's continuation scheduled to premiere on May 21st, it's safe to wonder if the return can live up to the monstrous hype surrounding it.
On April 8th, 1990, the glorious world created by David Lynch and Mark Frost premiered on ABC.  Its first season ran for a mere eight episodes but, immediately, people were hooked. The show follows Special Agent Dale Cooper (Kyle MacLachlan) as he attempts to solve the murder of the town sweetheart of Twin Peaks, Laura Palmer (Sheryl Lee). Cooper meets an unforgettable cast of characters throughout his investigation. Among them are Sheriff Harry S. Truman (Michael Ontkean), Deputy Andy Brennan (Harry Goaz), Audrey Horne (Sherilyn Fenn), her father, Ben (Richard Beymer), Pete Martell (Jack Nance), his wife Catherine (Piper Laurie), and Shelly Johnson (Mädchen Amick). Even with that extensive list, it doesn't feel like enough of the characters are mentioned.
Needless to say, Twin Peaks exploded in popularity in 1990 and the mystery behind who killed Laura Palmer was usual water cooler talk. The series was nominated for a whopping fourteen Emmy Awards for its first season. Though, it only brought home two. Unfortunately, the show hit a wall during its second season. The mystery behind who killed Laura Palmer was resolved prematurely less than halfway through. Co-creator David Lynch blamed the network for forcing the resolution. Lynch and Frost later claimed that they never intended to solve the murder. Due to this, as well as an ever-changing time slot, Twin Peaks' popularity waned and the show was ultimately canceled after thirty episodes. Though, Lynch still directed a prequel film to the show titled, Twin Peaks: Fire Walk With Me in 1992 which focused on the demise of Laura.
Now, after 27 years, there will be a return to Twin Peaks premiering on May 21st on the cable channel, Showtime. Of course, what would the world of Twin Peaks be without a little controversy? Originally, the network ordered a nine episode miniseries with Lynch directing and co-writing with Mark Frost. Then, Lynch left the project due to budget constraints before a campaign from the cast and fans was able to lure him back in. Now, the limited series will consist of 18 episodes all directed by Lynch and written by the duo. The show would've moved on without Lynch regardless but, thankfully, cooler heads prevailed and the mastermind was brought back. Frankly, no one wanted Twin Peaks without David Lynch.
Along with Lynch and Frost, a slew of cast members from the original show will be returning including Kyle MacLachlan as Coop. Not counting Lynch and Frost, MacLachlan is the single most important return to the show. One main character who will not be returning, though, is Michael Ontkean as Sheriff Truman. Truman is a beloved character in the Twin Peaks universe and it's an absolute shame that he will not don the badge for this go-round. Ontkean's last onscreen role was a minor one in the 2011 film, The Descendants and he has since retired from acting. As unfortunate as it may be, Robert Forster had been rumored to step into the role of Truman. Though, it's now said that he will be playing the new sheriff, and Harry's brother, Frank. This seems like a better way to go than having a different actor play Truman.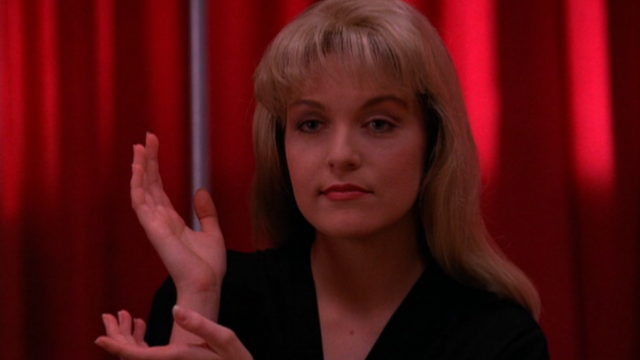 With all of the hoopla and mystery surrounding this new installment of Twin Peaks, can it possibly recreate the magic of the original show? For as tough as it is to keep anything a secret in 2017, almost nothing is known of the plot. Of course, this is practically unheard of nowadays. That being said, it's completely unsurprising that a David Lynch creation would be shrouded in secrecy. With so many cogs of the original show returning, including composer Angelo Badalamenti, it's hard to believe that the 2017 version of Twin Peaks won't be quality. Will this new trip to Twin Peaks be as good as the first time around though? That remains to be seen.
For those of you who have never experienced the world of Twin Peaks, shame on you. Go watch it immediately. While it sometimes feels like a soap opera, its smart writing, cleverness, and otherworldly feel make it into something else completely. Every episode will have you hanging on the edge of your seat and, at least up until the reveal of Laura Palmer's killer, you're unable to look away. The series cliffhanger from 1991 is a bizarrely frightening episode that only makes you wonder where the new series will start. Yes, it begins 25 years after the original show but no one knows what has happened to these characters over that span of time. Soon enough, all of our questions will be answered. Any way you slice it, come Sunday, Twin Peaks is back and the world is a brighter place because of it.