Every so often, a news story will come out that revolves around school teachers having inappropriate relationships with their underage students. As is usually the case in the internet age, and especially with the rise of social media, people are often quick to pile on and pass judgment on those involved. While these acts may be illegal depending on the specific types of interactions, there's an interesting argument to be made based on consent and simple human emotion. It's here that the controversial romance/drama Before the Dawn bravely attempts to show the less scandalous side of such a relationship.
The film centers on a troubled teen named Jason Walker (Jared Scott) who transfers to a Catholic school at the request of his mother, Shelly (Kelly Hancock). Jason is uninterested in doing schoolwork as he runs with a tough crowd, drinks, and peddles drugs to earn money. At the same time, Lila Kendy (Alana de Freitas) gets a job teaching at the school after her recent separation from her husband. Lila notices talent and a knack for writing in Jason and begins tutoring him after class. However, the student-teacher relationship between the two is breached as their flawed existences bring them together romantically. From here, they attempt to hide their relationship while still striving for happiness with one another.
Stories about forbidden love aren't anything new when it comes to filmmaking. We actually discussed this at the tail end of 2019 in our review for May el-Toukhy's film, Queen of Hearts. Films like American Beauty and Fish Tank have tackled the idea of someone underage getting involved with an older individual. Though, those films tend to lean more towards infatuation than love. This is where Before the Dawn differs. While there's definitely a period of initial attraction and infatuation, viewers will see the relationship between Jason and Lila evolve onscreen. As they learn more about each other individually, their bond grows and deepens. There's a level of empathy between them that they seemingly haven't been able to find with other partners.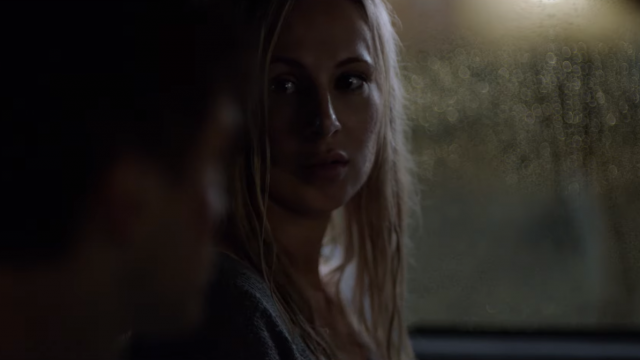 This is a testament to the film's two lead actors, Jared Scott and Alana de Freitas. For the most part, the two come off naturally and have legitimate chemistry. The most effective scenes in the film revolve around the romantic tension prior to their inevitable union. Scott plays Jason as someone with everything to gain while de Freitas's Lila has everything to lose. Yet, neither can seem to stay away from one another despite the consequences they could face. Alongside the two leads, the rest of the cast is pretty solid as well. Kelly Hancock and Houston Rhines are the main supporting characters directly interfering with Jason and Lila's lives respectively. The only criticism here could be that some storylines regarding some of the minor characters like Carissa Dalton's jealous Shannen or a group of unnamed thugs aren't fully fleshed out. However, the cast does the best with what they have in this respect.
Alana de Freitas pulls double duty in Before the Dawn as not only one of the stars but also the film's screenwriter. While it's true that some of the writing is a bit cliched and unoriginal, de Freitas still hits a happy medium with her script. The film is never boring and it always manages to hold your interest. As is the case with the main characters, there's something natural about the writing that keeps it from feeling phony. De Freitas has a firm grasp of the story that she's trying to tell and how to interpret it visually. There are some added events that feel a bit unnecessary such as Jason's subplot with the thugs. Initially, it helps to show the self-destructive path that Jason's on but it becomes a superfluous focus later in the film as well. Both Jason and Lila also do questionable things at times that don't make the most sense given their urgency towards the film's end. Of course, this review is spoiler free and will be left vague but it's mostly their lack of urgency in an urgent situation that comes off as odd.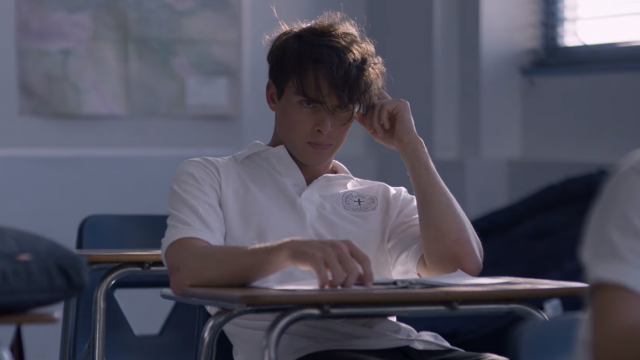 Regardless, for a first time feature, de Freitas deserves a lot of credit for her script and bold approach to a controversial topic. Some viewers won't like Before the Dawn for supposedly romanticizing a subject such as statutory rape. Again, it's illegal for a relationship like the one Jason and Lila share to happen but this film also provides a different kind of look at this. Instead of focusing on the salacious, the film visualizes the characters' bond from a place of compassion and acceptance. Is this sort of activity acceptable or right? Legally, no. Morally? Probably not even that. There's no denying, though, that people's feelings are inexplicable. Something undefined brings people together and sometimes it's hard to avoid.
Our Score
Before the Dawn doesn't necessarily romanticize its subject matter but it does try to show the viewpoint of the people involved instead of just the fallout. Alana de Freitas boldly tells the story of Jason and Lila with no regrets or ugliness. She also doesn't insinuate that what her characters are doing is acceptable either. Both of them know that their relationship is wrong and can only lead to heartbreak. It's rare for a film to focus on such a touchy subject but also avoid being uncomfortable and Before the Dawn largely succeeds in this regard. It has some minor issues but, ultimately, it's a thought provoking work from a talented cast and crew.
*Before the Dawn is currently available to watch for free on Tubi and Amazon Prime. Click here to check out the trailer on YouTube.*