We're only a few days away from Hollywood's biggest night: the 91st Academy Awards! As has been the case with the previous two years, we here at Cinema Smack will throw our predictions out there for some of the Oscars' most prestigious awards. The yearly tradition of watching the biggest stars dress up and receive recognition for all their hard work in cinema is a novelty that us film buffs just can't shake. Though, the 2019 edition of the Oscars has not been without its share of issues over the course of the year.
With that being said, let's take a moment to discuss this year's show before getting to our predictions. Back in August, it was announced that the Academy of Motion Picture Arts and Sciences was kicking around the idea of creating an Outstanding Achievement in Popular Film award to appease casual viewers. We even published a piece about it on this site. The proposed idea was surely an attempt at drawing more eyes to the award show by including the year's biggest blockbusters. Well, they may not have made a separate Oscar for this but the idea was definitely not thrown out completely. Both Marvel's Black Panther and the Queen biopic, Bohemian Rhapsody, finagled their way into Best Picture nominations. Both films are entertaining in their own right but being Best Picture worthy may be a stretch.
The show also saw a bit of turmoil when Kevin Hart pulled out of his hosting duties back in December. Despite the comedian's enthusiasm about hosting the Oscars, old comments that Hart had previously made on his Twitter account became a source of controversy. The comments included anti-gay slurs that, of course, were not taken lightly by the public. This is a song and dance that has become all too familiar in this day and age. Were Hart's comments acceptable? No, they weren't. Yet, they were years old and it shouldn't be commonplace to always condemn people for things they have said in the past. Everyone has said stupid things at some point in their lives and the constant sabotage is nothing more than a charade at this point. Again, Hart's words were hurtful and it's understandable why people would be upset. It's just insane how deep people will dig to find something to expose another person. Regardless, Hart withdrew from being the host and the show will go on without one for the first time since the 61st Academy Awards in 1989.
After all of that, you'd think that the show was ready to go on without a hitch but oh no. It was originally stated that only two of the five Best Original Song nominees would be performed live. This was met with backlash and the Academy remedied the situation by revoking the proposal. This means that all of the songs would be performed as per usual. One final point of contention would arise when it was announced that four of the show's twenty-four awards would be awarded during commercial breaks. Both this and the cutting of live performances were ideas to shorten the show's overall length. There would be massive backlash again with filmmakers and personalities galore speaking out against the Oscars. Again, the Academy backed off of this idea and everything should go on as normal.
There's no doubt that there have been missteps at nearly every turn in the lead up to this year's award show. Excluding the lack of a host, everything basically went back to how it was. Maybe it's not the format or length that's the problem. It may just be all the dumb decisions made by the showrunners over the years that have steered away viewers. Some people may argue that they don't know any of the films being nominated. While this is a potential issue for those in smaller markets, almost every Best Picture nominee hit the local theater during their regular release window. In this regard, it's more of a case of the general public not doing their homework.
Now that everyone is caught up on the tumultuous road to the Oscars and the soap box is put away, let's proceed with Cinema Smack's 2019 Oscar Predictions!
---
Best Writing (Original Screenplay)
*Winner: Nick Vallelonga, Brian Currie, and Peter Farrelly for Green Book*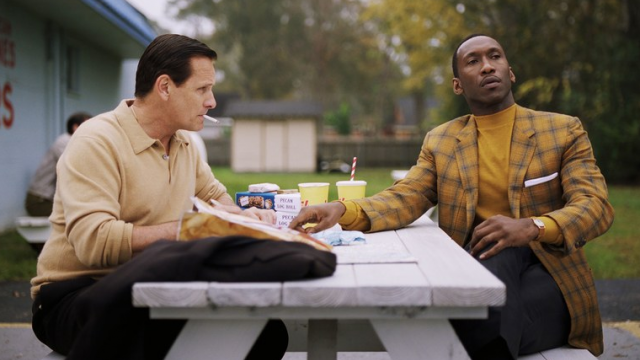 Other nominees include Deborah Davis and Tony McNamara for The Favourite, Paul Schrader for First Reformed, Alfonso Cuarón for Roma, and Adam McKay for Vice.
We're starting things off with a shot in the dark. The Original Screenplay category is a tough one as there are arguments to be made for all of these nominees. Paul Schrader's First Reformed has been looked at as one of the biggest snubs at the Oscars in general with this being the only category it's nominated in. The film's star, Ethan Hawke, seemed like a shoo-in for a Best Actor nod but that didn't happen. Alfonso Cuarón's Roma is on everyone's radar as an Oscar darling and it really wouldn't be surprising to see it win here. Adam McKay won his first and only Oscar for Adapted Screenplay for his 2015 film, The Big Short. Vice is very similar in tone but it seems to be a stretch not only for this category but this year's award show in general. As for The Favourite, there's a very good chance that Deborah Davis and Tony McNamara walk away with the win here. The film has been universally loved and its quirky, yet extremely petty, story is quite entertaining.
However, Nick Vallelonga, Brian Currie, and Peter Farrelly's screenplay for Green Book needs and deserves this Oscar. So much has been made over the #OscarsSoWhite controversy from a few years ago. Since then, there have been plenty of African American nominees and award winners but it has often felt contrived and forced. There has seemingly been a divide that the story of Green Book bridges so perfectly. Whereas many films of race relations have perpetuated hatred and an "us versus them" mentality, Green Book is a feelgood story with acceptance and togetherness at its core. The film is funny, heartwarming, and powerful to the point that credit needs to be given here. Yes, it has been divisive and contested by the family of one of its subjects, Don Shirley, but most true stories frequently stray from the whole truth. For an example, look no further than fellow Best Picture nominee Bohemian Rhapsody for proof of that. Oddly enough, Green Book is Peter Farrelly's first foray into dramatic filmmaking after a career of some huge comedy hits followed by some frighteningly unfunny lows.
---
Best Writing (Adapted Screenplay)
*Winner: Charlie Wachtel, David Rabinowitz, Kevin Willmot, and Spike Lee for BlacKkKlansman*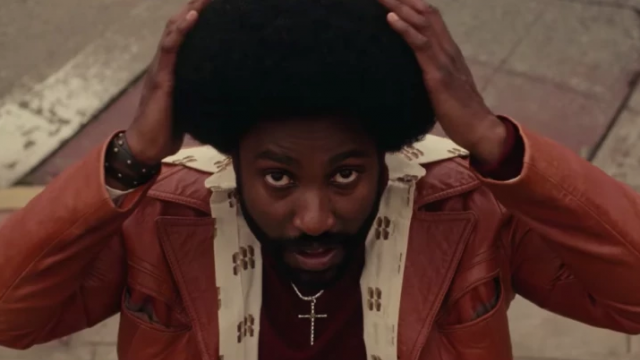 Other nominees include Joel and Ethan Coen for The Ballad of Buster Scruggs, Nicole Holofcener and Jeff Whitty for Can You Ever Forgive Me?, Barry Jenkins for If Beale Street Could Talk, Eric Roth, Bradley Cooper, and Will Fetters for A Star is Born.
This category seems like it's mostly a toss up between two films. As much as we love the Coen brothers here at Cinema Smack, there's no way that they're winning for their Netflix anthology film, The Ballad of Buster Scruggs. Initially, Can You Ever Forgive Me? seemed like an Oscar bait type of film with the much lauded Melissa McCarthy in the lead role. It scrounged up a few nominations but not as many as was expected prior to the film's release. While A Star is Born is sure to clean up some awards (more on that shortly), it won't be for Adapted Screenplay. The film's pacing and storytelling was its biggest issue in general and it's almost shocking that it even got nominated in this category. Though, 2018 wasn't the greatest year for cinema in general.
This category is mostly a two horse race between Barry Jenkins' If Beale Street Could Talk and Spike Lee and company's BlacKkKlansman. Jenkins, of course, won in this same category two years ago for his Best Picture winner, Moonlight. Despite widespread acclaim, Jenkins' new film didn't receive the award recognition of his previous work though. There's a good chance that the writer/director ends up with a second statue on Oscar Sunday but our money is on Charlie Wachtel, David Rabinowitz, Kevin Willmot, and Spike Lee for BlacKkKlansman. The film hits the right levels of comedy, drama, and discomfort while keeping viewers locked in for its runtime. Sure, we can do without the propaganda during the film's conclusion as well as some of its more preachy moments. There's no denying that the film isn't a powerful watch though.
---
Best Actor in a Supporting Role
*Winner: Sam Elliott for A Star is Born*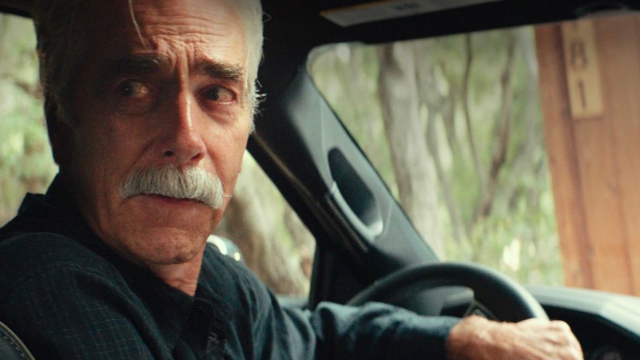 Other nominees include Mahershala Ali for Green Book, Adam Driver for BlacKkKlansman, Richard E. Grant for Can You Ever Forgive Me?, and Sam Rockwell for Vice.
The Best Actor in a Supporting Role category is kind of strange as it's packed with top notch talent that all have a shot. Yet, it seems like the winner is obvious. Sam Elliott is the choice here. His role as Bobby, the much older brother of Bradley Cooper's Jackson Maine, is as emotional as it gets. As a sort of father figure, Bobby toes a line of being an employee, friend, and brother to his younger sibling. There are certainly a lot of emotional scenes throughout the entirety of A Star is Born but there may not be any scene between characters as gripping as the above pictured car scene between Elliott's Bobby and Cooper's Jack. Sam Elliott is definitely a Hollywood legend but his first and only Oscar nomination should translate to a much deserved win for such an accomplished talent.
Although it would be depressing if Elliott doesn't win the Oscar, there's plenty of deserving talent to choose from as well. Mahershala Ali, another award recipient from the aforementioned Moonlight, is stellar as Dr. Don Shirley in Green Book. A second win for Ali would make sense if Elliott is not the pick. Adam Driver as Flip Zimmerman was also a standout in BlacKkKlansman. His ability to flip a switch between the easy going Flip and the devout white supremacist version of Ron Stallworth is almost terrifying. Driver has been an ascendant talent since landing the role of Kylo Ren in 2015's Star Wars: The Force Awakens. Both Richard E. Grant and last year's Supporting Actor winner Sam Rockwell seem overpowered in this category by Elliott, Ali, and Driver. Rockwell does a solid job at portraying former President George W. Bush but he doesn't come anywhere near the heights he reached as Officer Dixon in Three Billboards Outside Ebbing, Missouri.
---
Best Actress in a Supporting Role
*Winner: Rachel Weisz for The Favourite*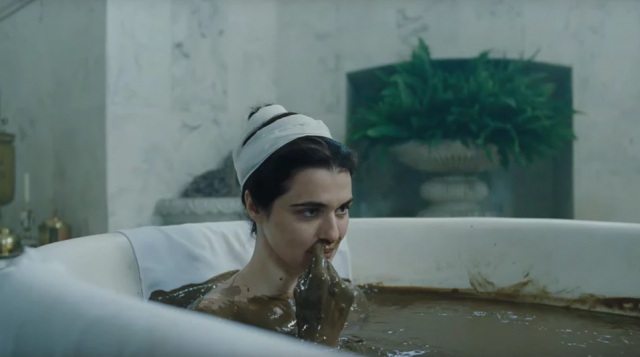 Other nominees include Amy Adams for Vice, Marina de Tavira for Roma, Regina King for If Beale Street Could Talk, and Emma Stone for The Favourite.
Like the previous category, Best Actress in a Supporting Role seems a bit top heavy but without a necessarily heavy favorite (no pun intended). Amy Adams has seen herself in this spot a number of times throughout her career but has yet to take home an Oscar statue. Unfortunately, 2019 will also prove not to be her year. She's good in Vice but is severely overshadowed by her male co-star, Christian Bale. Marina de Tavira is an odd nominee as she received no other acting nominations at any other award ceremony. Due to this, it'd be the heist of the century if she managed to pull out a win in this category.
This category will come down to the two nominees from The Favourite and Regina King from If Beale Street Could Talk. For the sake of this piece, we're going with Rachel Weisz as her character is the glue that holds The Favourite together. Weisz's Lady Sarah should've landed her a Best Actress nod as opposed to supporting. After all, she's essentially the main character of the film. If her and co-star Olivia Colman had their nominations reversed (Colman is a nominee for Best Actress), we'd be giving this one to Colman. Due to the way the nominations played out though, Weisz earns the spoils that neither of her co-stars will enjoy on this night by our estimation.
---
Best Actor in a Leading Role
*Winner: Rami Malek for Bohemian Rhapsody*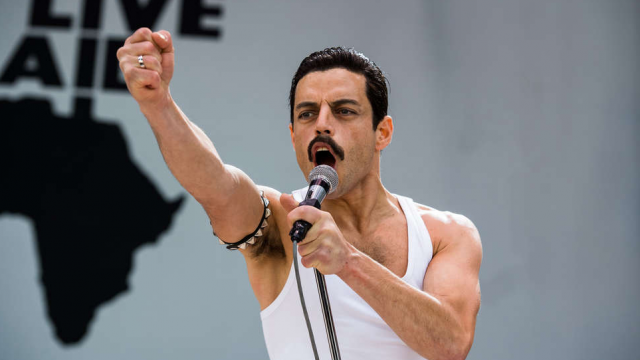 Other nominees include Christian Bale for Vice, Bradley Cooper for A Star is Born, Willem Dafoe for At Eternity's Gate, and Viggo Mortensen for Green Book.
This is one of those categories that has seemed pretty cut and dry ever since the release of Bohemian Rhapsody. Regardless, there are some excellent performances from all of the actors nominated. Every Christian Bale performance is a sight to behold as he's always 1000% invested in all of his roles. As former vice president Dick Cheney, Bale basically carried Vice to its eight Academy Award nominations. His nomination is definitely deserved. Bradley Cooper understandably returns to the Best Actor category but his success on the night will be rewarded as a filmmaker as opposed to an acting talent. For the second year in a row, fellow Wisconsinite Willem Dafoe lands an Oscar nomination for a film that received little recognition outside of his performance. Dafoe has always been an underrated actor but, like Amy Adams, this year will also not be his year. Viggo Mortensen is in a similar boat as his name seems to frequently pop up but he has yet to nab a statue of his own. Although he's very good in Green Book, this is a one horse race.
Not only is Rami Malek the crowd-pleasing choice, he's also the right one. He looked and acted the part of superstar/legend/cultural icon Freddie Mercury. There's never an instance where you don't believe that Malek is Mercury onscreen. Before the nominees were announced, there was no doubt that he was a favorite to be in this spot. A role originally set to go to funnyman Sacha Baron Cohen, Rami Malek was given an opportunity of a lifetime to take the ball and run with it as the Queen frontman. In this instance, he ran himself straight to an Oscar nomination and subsequent win.
---
Best Actress in a Leading Role
*Winner: Lady Gaga for A Star is Born*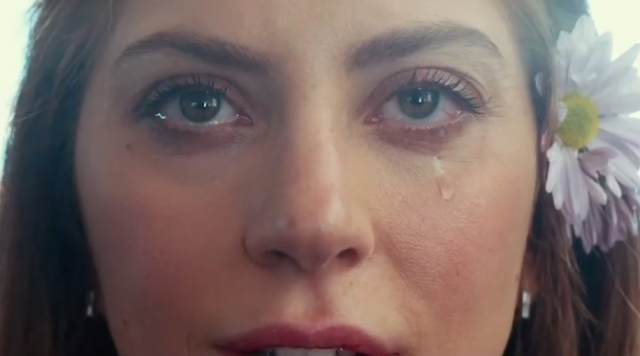 Other nominees include Yalitza Aparicio for Roma, Glenn Close for The Wife, Olivia Colman for The Favourite, and Melissa McCarthy for Can You Ever Forgive Me?
Wait a second. Where's Meryl Streep? Frankly, it's surprising she wasn't nominated for both Mamma Mia! Here We Go Again and Mary Poppins Returns with how many times she's received needless nods from the Academy. Anyway, we're choosing another crowd-pleaser in the Best Actress in a Leading Role category as well. Though, other award ceremonies have not been kind to her in terms of wins up to this point, Lady Gaga is an absolute knockout as Ally in A Star is Born. Whether it's her musical performances, dramatic acting, or her simply electrifying onscreen presence, Gaga has proven herself to be an actress in her first starring role. Even through her character's superficial changes, she never becomes unlikable which is surprising. This is a role that was custom made for Lady Gaga and she nails it.
Even though she was good in Roma, Yalitza Aparicio seems like one of those "just be happy you were nominated" type of scenarios. Melissa McCarthy isn't too far off from that this year either. Like her Can You Ever Forgive Me? co-star, McCarthy is just overshadowed by the other talent in this category. You could present cases for both Glenn Close and Olivia Colman to win the Oscar as Close has been sweeping other award shows. Colman has long been a front-runner as well and neither would be all that surprising to see walk away with the win. We're still sticking with Lady Gaga on Oscar Sunday as she ticks some boxes that the others don't in this treacherous time for the Academy.
---
Directing
*Winner: Spike Lee for BlacKkKlansman*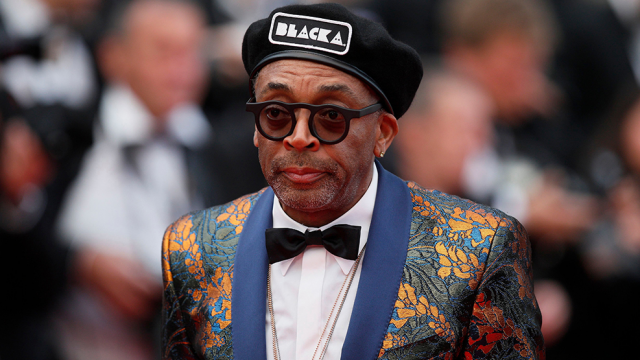 Other nominees include Pawel Pawlikowski for Cold War, Yorgos Lanthimos for The Favourite, Alfonso Cuarón for Roma, and Adam McKay for Vice.
This is one of those categories that's almost anyone's guess. Let's start out by discussing who's not going to win the Oscar for Directing. It's not going to be Pawel Pawlikowski. That's not meant to be an insult whatsoever but, similarly to Marina de Tavira in the Supporting Actress category, it was a strange inclusion in the list of nominees. Also, Adam McKay seems unlikely since, again, Vice is just a little out of its league this year.
When it comes to the other three nominees, Alfonso Cuarón seems like the most logical choice as Roma has been an awards darling. Cuarón is no stranger to Directing wins as he was the first Hispanic and Mexican winner in the category for his work on 2013's Gravity. Yorgos Lanthimos has been pumping out quality work for a few years now with films like The Lobster and The Killing of a Sacred Deer before The Favourite. He can be viewed as a bit of a dark horse choice for the award. Though, we're going with Spike Lee to win as it just seems right. His film, BlacKkKlansman, is easily his best in years and it makes for a good redemption story. In addition, a win for Lee, an outspoken African American figurehead in the film industry, would ease the pain of recent Oscar snubs in various categories. This is the first time Lee has been nominated in the Directing category and would be his first actual win as he received an honorary award from the Academy in 2016. Ultimately, it just feels like Spike Lee's time.
---
Best Picture
*Winner: A Star is Born*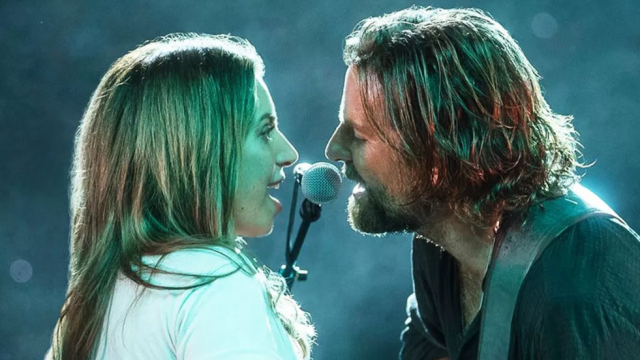 Other nominees include Black Panther, BlacKkKlansman, Bohemian Rhapsody, The Favourite, Green Book, Roma, and Vice. 
Overall, this is a pretty tough batch of films to choose from but not for reasons you'd expect. As previously mentioned, 2018 was not a great year for films in general. All eight of these nominees are flawed and not quite up to the standards of previous years. In all honesty, you could easily argue for any one of these films to come away with a win so we'll just break down the issues with each. By now, we've said this numerous times: Vice is overmatched and probably has the smallest chance of winning out of the eight. For as massive as a hit that Black Panther was, its nomination was a proverbial bone thrown to casual moviegoers. Whereas films like The Dark Knight and Logan went largely ignored during their respective award seasons, Black Panther becomes the first proper superhero film to be nominated for Best Picture. The sad thing is that it wasn't even the best superhero film of 2018 let alone one of the best films of the year in general. Bohemian Rhapsody is a better film than Black Panther but, again, is a bone for the casual audience.
The remaining titles all have a legitimate shot at winning Best Picture but, due to BlacKkKlansman's tonal shift, The Favourite's meandering, and Green Book's polarizing reputation, those three seem unlikely. That leaves Roma and A Star is Born as the two logical choices for Best Picture. The deciding factor here is that Roma will most certainly win the Oscar for Best Foreign Language Film. While A Star is Born also isn't perfect and its story's progression could be a little more natural, it features phenomenal acting across the board, a killer soundtrack, and the attention of the masses that the Academy so greatly desires to attract. By giving A Star is Born top honors, the Academy of Motion Picture Arts and Sciences will accomplish what it set out to do all those months ago with its proposed Outstanding Achievement in Popular Film award. Based on the merit of the film's cast and crew, along with Bradley Cooper's astounding first attempt at directing, A Star is Born is a logical and deserving Best Picture winner for 2019.
---
See how everything comes full circle? If things happen to shake out this way, it'll be quite the narrative for a turbulent 91st Academy Award ceremony. Either way, that's it for Cinema Smack's 2019 Oscar Predictions! Unlike previous years that have been tough to predict due to some stiff competition, this year is tough based on the lack of truly standout titles.
So, do you agree or disagree with our picks? Let us know in the comment section below. The 91st Academy Awards air live on ABC on Sunday, February 24th!