With how many actors and actresses there are in Hollywood, it's rare that anyone announces an official retirement. It's also not often that anyone actually stays retired. Stars such as Audrey Hepburn, Mickey Rourke, and Clint Eastwood have, at one point, retired only to eventually return to acting. Last week, the news dropped that Daniel Day-Lewis would retire from acting following the release of his final film, Phantom Thread, later this year.
Unlike some of his peers, Day-Lewis's claim of retirement should not fall upon deaf ears. He has always marched to the beat of his own drum and is truly a one-of-a-kind talent. Over the course of his career, Day-Lewis has been extremely selective in his choice of film roles and often won't be seen for years. Though, he has consistently given audiences some of the greatest performances of all time while evading the public eye.
Born on April 29th, 1957 in Kensington, London, England to poet Cecil Day-Lewis and actress Jill Balcon, Daniel Day-Lewis bounced around a handful of schools during his unruly youth. He eventually found solace in acting when he transferred to Sevenoaks School in 1968. The highly selective independent school in Kent even provided him with his brief, and uncredited, debut film role as a vandal in Sunday Bloody Sunday. He also spent time acting on stage at the National Youth Theatre in London. He eventually was accepted at the Bristol Old Vic Theatre School which he attended for three years.
Day-Lewis worked mostly in theater and television in the early 1980's. He returned to the big screen with a small role in the Academy Award winning film, Gandhi, in 1982 and later a supporting role in 1984's The Bounty. He also joined the Royal Shakespeare Company around this time and starred as Romeo in a stage adaptation of Romeo & Juliet.
Daniel Day-Lewis garnered widespread attention in 1989 with his role as real-life painter and writer, Christy Brown, in My Left Foot. Brown was born with cerebral palsy and could only control his left foot. He insisted on the use of method acting during the shoot and refused to break character. He remained in his wheelchair and crew members would have to help him eat and supposedly even broke two ribs due to his constant hunched position. The role won him his first Academy Award for Best Actor and is one of the greatest film performances of all time.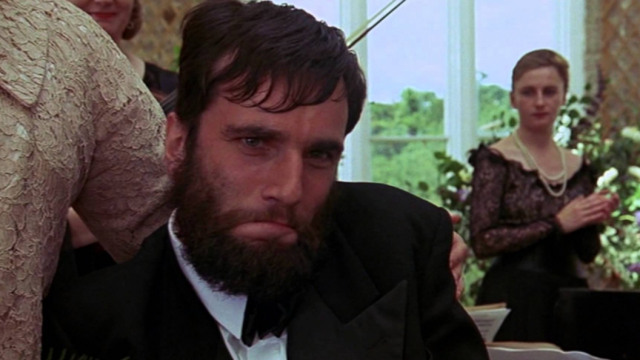 His preparation for his role as Christy Brown would become the norm for the actor. His next major performance was three years later in Michael Mann's The Last of the Mohicans. In the film, Day-Lewis plays Hawkeye, the adopted son of the Mohican chief. The two, along with the chief's real son, come to the rescue of an ambushed group of soldiers protecting two women. With only the two women and a Major still alive, the Mohicans agree to escort them to Fort William Henry. Before filming, Day-Lewis learned to live off the land by camping, hunting, and fishing for months in preparation for the role.
For 1993's In the Name of the Father, Day-Lewis reunited with Jim Sheridan who had previously directed My Left Foot. He plays Gerry Conlon, a man who was one of four people wrongfully convicted of a bombing by the Provisional IRA. He lost thirty pounds for the role, spent his nights in a jail cell, and had the crew members throw water and verbally abuse him throughout the production. The film also starred Pete Postlethwaite as his father, Giuseppe, who was also imprisoned. During his schooling, Day-Lewis served as an understudy to Postlethwaite. In the Name of the Father netted Day-Lewis another Best Actor nomination but not a win. Despite its Oscar attention, the film has been criminally underrated over the years and sort of forgotten in terms of the actor's work.
In 1996, Daniel Day-Lewis starred in an adaptation of Arthur Miller's witchcraft trial play, The Crucible, before joining up with Jim Sheridan one last time for his role in 1997's The Boxer. Again a victim of the IRA, Day-Lewis plays Danny Flynn, a man who's released from prison after fourteen years. He returns to Belfast to return to his life as a boxer and open a boxing club. Day-Lewis trained with former WBA featherweight champion, Barry McGuigan, for two years for the role. McGuigan even stated that Day-Lewis was so dedicated to his training that he could've legitimately competed against others in his weight class.
Following The Boxer, Daniel Day-Lewis took a five year hiatus from acting before returning for, arguably, his greatest role. He played the role of Bill "The Butcher" Cutting in Martin Scorsese's masterpiece, Gangs of New York. Leonardo DiCaprio's Amsterdam Vallon returns to the Five Points area of New York to exact his revenge on Bill the Butcher for the murder of his father sixteen years prior. Despite being nominated for ten Academy Awards, including one for Day-Lewis as the iconic Bill the Butcher, the film didn't come away as a winner in a single category. Typically, Daniel Day-Lewis refused to break character during production and took on the role of an apprentice butcher while also hiring circus performers to teach him how to throw knives.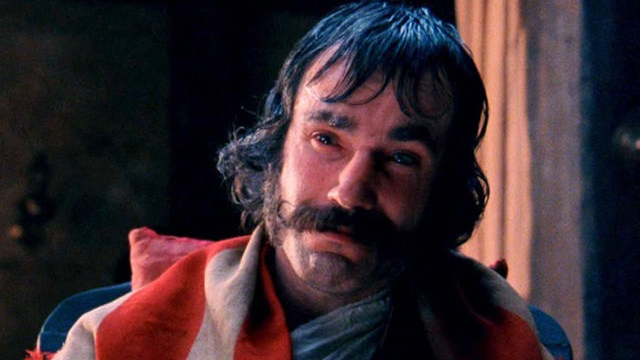 After playing the lead in The Ballad of Jack and Rose, which was written and directed by his wife, Rebecca Miller, Day-Lewis took on another one of his most heralded roles. His first collaboration with Paul Thomas Anderson was as an oil prospector in 2007's There Will Be Blood. The actor delivers an emotionally visceral performance as Daniel Plainview who toes a dark line between being respectable and despicable in his quest for wealth. The performance earned him his second Oscar for Best Actor. With the win, he became only the eighth actor to win twice in the category at the time. There Will Be Blood topped a number of year-end lists and with good reason. Most of its success, of course, is due to Daniel Day-Lewis.
His next project was the commercial failure, Nine. It was based on a 1982 musical of the same name and Federico Fellini's 1963 film, 8½. An impressive ensemble cast including Day-Lewis, Marion Cotillard, Penelope Cruz, Nicole Kidman, Judi Dench, Kate Hudson, Fergie, and Sophia Loren couldn't even save the film from mixed reviews. During filming, Day-Lewis, who plays a 1960's Italian filmmaker with writer's block, remained in character on and off the set.
Three years passed before Day-Lewis would be seen by audiences again. This time, he would be working with one of the most legendary filmmakers of all time in Steven Spielberg and portraying a United States icon. In 2012, Lincoln was released to massive critical acclaim. At the head of it, of course, was Daniel Day-Lewis as Honest Abe. Originally, he turned the role down and Liam Neeson was attached to the project. Eventually, Neeson dropped out believing himself to be too old and Day-Lewis was supposedly convinced by his former Gangs of New York co-star, Leonardo DiCaprio, to take the role. On set, Spielberg dressed in a suit and addressed the actors by their names in the film. Undoubtedly, Day-Lewis remained in character throughout the shoot. Lincoln was nominated for twelve Oscars and won two including Day-Lewis's unprecedented third Best Actor win.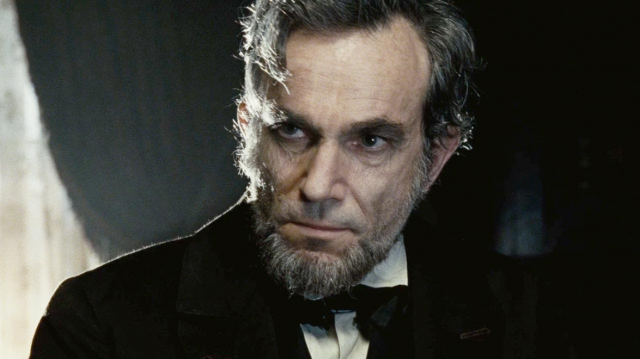 Last week, his spokeswoman, Leslee Dart, announced that Daniel Day-Lewis was retiring from acting at the age of 60. Dart stated, "He is immensely grateful to all of his collaborators and audiences over the many years. This is a private decision and neither he nor his representatives will make any further comment on this subject." As previously mentioned, Day-Lewis has always been able to avoid the public eye. During the time span between each of his films, it's rare to even see his name pop up anywhere. While he has taken breaks from acting in the past, including his current five year hiatus since Lincoln, the retirement announcement feels legitimate and in typical Daniel Day-Lewis fashion.
Throughout his career, all of Daniel Day-Lewis's films, even the lesser received ones, felt like events. He was an actor with so much mystery surrounding his personal life. Yet, with every performance, he leaves everything he has to give on the set. Whether he's a writer using only one foot, a ruthless oil baron, or the 16th President of the United States, his dedication to acting has been extraordinary. As a fan, it's sad to see him go but one final performance remains. The actor reunites with Paul Thomas Anderson in Phantom Thread which is currently scheduled for a limited release on Christmas. There's no doubt that it will be highly anticipated and that, once more, he'll give the performance of a lifetime. Daniel Day-Lewis is a true enigma and audiences should be thankful for the legendary career that he leaves behind.