Director Robert Zemeckis has been responsible for some legendary films over the course of his career. Zemeckis directed two box office bombs with I Wanna Hold Your Hand and Used Cars in 1978 and 1980 respectively. He then thrust himself into the spotlight with 1984's box office success Romancing the Stone starring Michael Douglas and Kathleen Turner. From there, the rest is history. He hit with another universally acclaimed film in Back to the Future the following year. He also directed its two sequels along with classics like Who Framed Roger Rabbit, Forrest Gump, and Cast Away. Most recently, the director released another solid piece of cinema in Allied. 
The film was written by Peaky Blinders creator Steven Knight. Knight penned the screenplay based on a story he was told by a woman when he was a young man. She claimed that her brother was a special operations executive who fell in love with a French resistance fighter during World War II. They had a child together and the man later found out that she was a German spy. While there is no proof of this romance, it wasn't uncommon for relationships to form behind enemy lines. Regardless, the story does feel particularly cinematic.
In Allied, Brad Pitt plays Canadian intelligence officer Max Vatan. He meets Marianne Beausejour, played by Marion Cotillard, in Casablanca under the cover of husband and wife. Together, they assassinate the German ambassador and somehow escape Casablanca with their lives. Following the events, Max asks Marianne to be his wife, the couple relocates to London, and they have a baby girl. It's here that Max is told by his superiors that they believe Marianne to be a German spy. Max then has three days to uncover the truth before he's to be tasked with killing his own wife.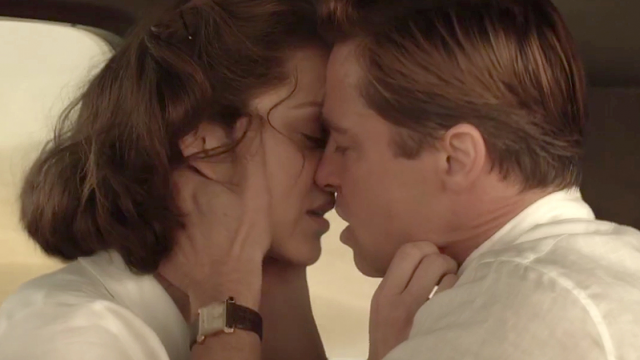 Our early thoughts on the trailer were that this film would be character driven instead of being structured around historical events. This proved to be true upon seeing the film. Pitt and Cotillard carry this movie entirely. That's not to say that there aren't decent supporting characters around them. Lily Collins and Jared Harris turn in solid performances but they're not necessarily essential to the story. Collins specifically has a more diminished role than expected. The chemistry between the two leads, though, masks the lack of depth in the rest of the cast. They're instantly believable as husband and wife. Both of their characters' attentions to detail and their cunning make their interactions with one another seem natural. They're both likable and deceptive at the same time to both themselves and the audience.
While the events of the film may not be historically accurate, the overall plot is intriguing enough to simply ignore it. Like Quentin Tarantino's Inglourious Basterds, though not quite as over-the-top, there are some nerve wracking moments that you could almost believe to have been true. Film is often an escape from reality and it's always impressive when a filmmaker can make you believe the things that you're seeing onscreen. Zemeckis is able to blend this story along with history to make a compelling film. You're just never sure of what to believe or not believe about the characters and events.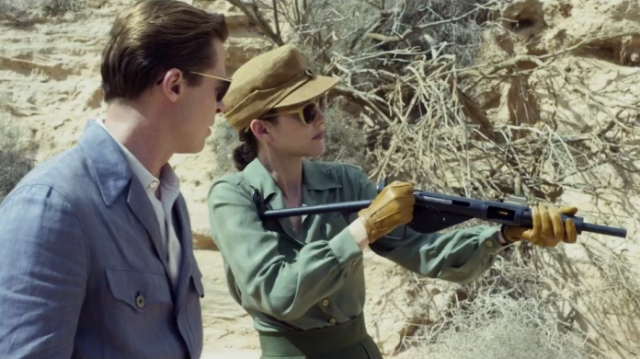 As per usual in the film world, Allied is not perfect. While the relationship between Max and Marianne drives the plot, there are moments that seem somewhat out of place. The film is mostly a romance with some thriller elements thrown in. There are two scenes in particular that are more like something out of an action movie. There aren't a ton of big, epic fight scenes but they're somewhat jarring considering how the rest of the film plays out. However, oddly enough, they do work within the context of the story. The biggest problem of the film is how it mixes genres despite doing all of them justice. Frankly, if that's the worst problem with this film, it's a relatively good problem to have.
Our Score
With the countless World War II dramas that are out there (Brad Pitt alone has been in four of them now), Allied falls somewhere in the middle. Again, the film is driven by the chemistry between its two lead actors in Pitt and Cotillard. While it's not the best work either of them has done, they're still really good. The same goes for Robert Zemeckis. With all of the excellent films he has had in the past, Allied isn't among the best but it's still quite good. Ultimately, Allied is a film with solid performances and a strong plot that's worth at least a watch for fans of romance or historical dramas.