It was a mere two months ago in our review for John Krasinski's A Quiet Place that we mentioned a renaissance of the horror genre in Hollywood. Yes, you're always going to have dopey "scary movies" like Truth or Dare or countless sequels to seemingly dead franchises. However, in these past few years, there have been a number of standout horror films that have truly changed the landscape of the genre. The trend continues once again with Ari Aster's feature film debut, Hereditary.
Previously, writer/director Ari Aster worked primarily on short films with six of them being released since 2011. It's always interesting when someone seemingly comes out of nowhere and surprises audiences with a film like Hereditary. When you go back and watch Aster's earlier work like The Strange Thing About the Johnsons, Munchausen, and Basically, the foundation of an excellent filmmaker is already established. In addition, his offbeat and emotionally distressing subject matter has been at the forefront of his films as well. In all three of the aforementioned short films, they all feature some dark family issues that seem to be the crux of Aster's work. Of course, this is also the case in his first feature film.
*For the record, Aster's previous work is HIGHLY recommended. Check out his website here.*
Hereditary begins after the passing of the matriarch of the Graham family. Annie Graham (Toni Collette) delivers a eulogy at her mother's funeral discussing how secretive she had been in life. From here, Annie, her husband, Steve (Gabriel Byrne), their teenage son, Peter (Alex Wolff), and their 13 year old daughter, Charlie (Milly Shapiro), begin to experience deep psychological torture at the hands of themselves, others, and potential visitors. Following a family tragedy, the wheels fall off entirely and, along with her family, you really begin to question Annie's sanity.
That may read like an extremely vague description of Hereditary and it is. It'd be a disservice to the film to go into any more depth as this is a film that must be experienced. In the case of many horror films, audiences go in expecting a body count, a mysterious killer, a paranormal entity torturing the protagonists, and/or countless false scares. If you're looking for the typical horror experience, then this is not the film for you. In terms of its plot, pacing, and story, Hereditary feels like an old school horror experience. It fits more with psychological films of the late 1960's and early 1970's. It's just something that you have to see to understand. Aster's film isn't the flavor of the week horror we've come to know today. Hereditary is timeless.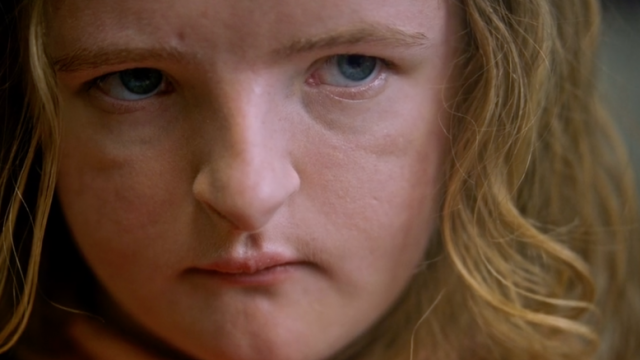 So much of this has to do with Ari Aster's screenplay and direction. It seems with every passing scene that the curtain is pulled back on the Graham family a little more. Although Annie claims that her mother had many secrets, viewers come to find out about all the secrets buried at the core of Annie's own family as well. As you learn more and more, your perception shifts as to who's to blame for the family's unsavory history. Aster deliberately paces the film and doesn't hit you over the head with nonstop action or exposition. He gives the events of the film time to breathe and really make an emotional impact with the audience even if you know what's coming in some cases. Also, the film looks fantastic and Aster uses very creative transitions using miniatures and various other things. If you watch any of his previous work, you'll notice that this is one of his best visual trademarks as a filmmaker.
The acting in Hereditary is some of the best you'll see in a horror movie period. Gabriel Byrne's Steve is a mentally and emotionally defeated shell of a man. He loves his family but seemingly can't put the pieces together to make them whole again. Alex Wolff delivers some really excellent scenes as the focus of the film shifts towards him. Although, one minor complaint is that his crying is almost comical. In no way does it hamper the film whatsoever but it sticks out from the serious tone. Milly Shapiro is chilling in her film debut. For someone with no prior experience, she's quite disturbing as Charlie but there's also an air of innocence to her. She's still a young girl trying to find her place in the world and within her family.
The true standout of the film though is veteran actress Toni Collette. Her performance is all over the place in the best way possible. Initially, she tries to be level headed and does a reasonably good job of it until tragedy strikes. She quickly descends into hysteria and, later, madness as the film continues. Collette's performance is quite reminiscent of Gena Rowlands in John Cassavetes' 1974 film, A Woman Under the Influence. Both actresses mastered a level of uncomfortable frenzy that makes you unable to look away. Rowlands was nominated for Best Actress at the Academy Awards for her film and it'd be an outrage if Collette didn't receive the same recognition for Hereditary.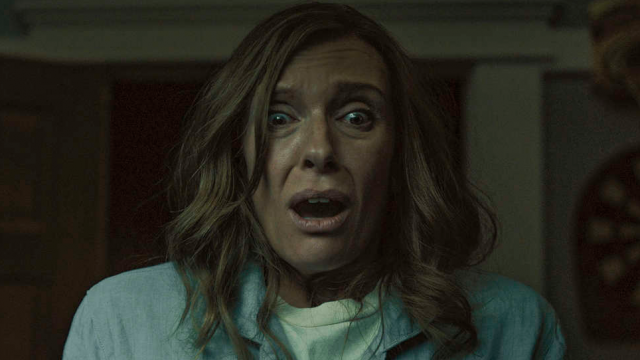 If there are any negatives to this film, they're more subjective than anything. Firstly, Hereditary will not appeal to everyone. Its deliberate pacing and lack of constant scares may not satisfy the casual horror fan. Also, it's a bit lengthy for a horror film at over two hours. That being said, at its core, the film is simply an experience. It's a distressing watch for its entire runtime and even harsh at some moments. It's not your typical haunted house/possession movie but more of a psychological family drama with some brutal and tragic events at its horror core. Again, it's not for everybody but it's certainly a masterwork in recent horror cinema.
Our Score
This one is truly hard to put a rating on. Once the film ends, you kind of just sit in your chair and stare at the credits for a few moments. It's a film that you have to let digest and you'll find yourself thinking about it days later. Hereditary is in the same vein as films like Rosemary's Baby, The Exorcist, and even The Shining. It lacks the rapid fire pacing of films today and, in this case, that's not a bad thing by any means. If you're a true fan of the horror genre, Hereditary is not to be missed. It's a fantastic throwback to films of yesteryear while introducing a wholly unique and original filmmaker poised to do great things.