In Hollywood, it's not uncommon for actors and actresses to eventually make their way into other facets of production. People like Woody Allen, Clint Eastwood, and Sofia Coppola have all received acclaim for their work outside of acting. Since his first foray into directing, Ben Affleck has proved himself to be quite a capable filmmaker. With films like Gone Baby Gone, The Town, and Argo on his resume, he has certainly warrants attention. Unfortunately though, it seems that Affleck has finally suffered his first misstep of his filmmaking career with Live By Night.
The film is based on Dennis Lehane's 2012 novel of the same name. Lehane has also been responsible for Mystic River, Shutter Island, and the aforementioned Gone Baby Gone, all of which have been adapted into feature films. He has also had one of his short stories used as the basis for the 2014 feature length film, The Drop. Lehane's and Affleck's combined affection for crime-based stories was the perfect marriage in Gone Baby Gone. Yet, for some reason, Affleck isn't able to achieve the same success with Lehane's award winning Live By Night. 
The film centers on World War I veteran Joe Coughlin (Affleck). He sparks a relationship with Emma Gould (Sienna Miller) who's the mistress of the Irish mob boss, Albert White (Robert Glenister). Rival boss, Maso Pescatore (Remo Girone), attempts to blackmail Joe into killing White after discovering the affair. Meanwhile, Joe, his partner, Dion Bartolo (Chris Messina), and Dion's brother rob a bank and get in a police chase. Joe escapes following the deaths of a few officers. Joe plans to abscond with Emma only to be thwarted by White who plans to have them killed. However, Joe ends up in prison and decides to exact his revenge by helping Maso shortly after his release.
From there, Joe relocates to Ybor City, Tampa, Florida where he runs Maso's rum empire during the Prohibition era. He also tries to open a casino while combating members of the Ku Klux Klan, has mutual agreements with Sheriff Irving Figgis (Chris Cooper), is confided in by Irving's daughter, Loretta (Elle Fanning), and sparks a relationship with Graciela Corrales (Zoe Saldana).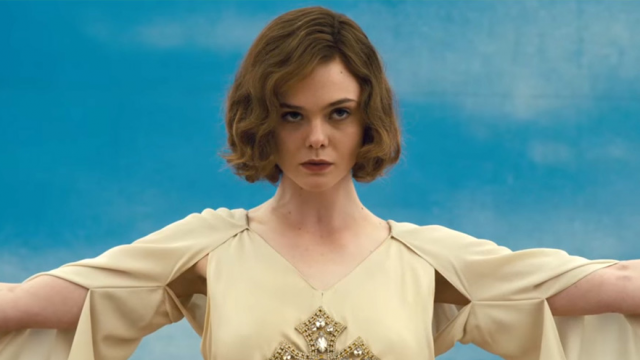 The first thing that must be said about Live By Night is how much stuff is crammed into the film. The plot may sound like a convoluted mess in writing but it plays out the same onscreen. Upon seeing the first act of the film, you'd assume that you'd follow Joe as he plots to kill White in retaliation for his incarceration. When Joe's released, it seems like that's exactly what he's going to do. However, the film throws you for a loop and starts running with his rum bootlegging. Then, it jumps into Joe's desire to build a casino and, before you know it, Loretta is preaching her Christian beliefs against drugs and gambling.
While a novel may be able to address all of these individual events in greater detail, a two hour feature simply can't account for every plot line. Some of the events fly by so quickly that you kind of forget other things that were happening. Sometimes the plot gets away from certain characters, like Graciela, for so long that you even forget they exist. Some of the best moments in Live By Night are the action scenes but they're few and far between. It's obvious that the set design, costuming, and practical effects were labored over but they never seem to be at the forefront due to a dense, convoluted plot.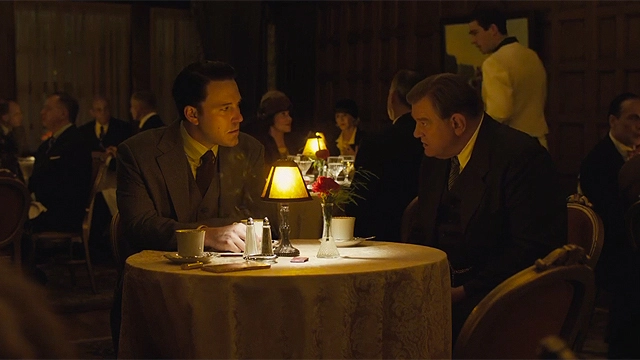 Live By Night isn't all bad as there are some decent performances. Specifically, Brendan Gleeson as Joe's father, Thomas, is solid in a minor, yet crucial, role. Elle Fanning is proving herself to be a rising star with her recent roles. While she doesn't have a ton of screen time, she's believable as her character and adds some tragedy to the film. In regards to acting, it must be stated how surprisingly wooden Affleck's performance is as Joe. Affleck is usually consistent as an actor and excelled in his 2016 appearances as Batman but he's underwhelming in Live By Night. He lacks personality and is just bland to watch.
Our Score
It's safe to wonder if maybe Affleck has spread himself too thin at this point. Between acting in films, he has taken on the roles of writer, producer, and director as well. It could also be argued that all filmmakers have missteps every now and again. While Live By Night isn't a horrible film, it's just somewhat lifeless as a whole. Technically speaking, it's very sound. The same can't be said for the plot, pacing, or Affleck's acting. While it may be Ben Affleck's worst go-round as a director, there shouldn't be much to deter fans of his work from seeing whatever he releases next.