It has been a long time since an M. Night Shyamalan film was taken seriously. After suffering massive critical backlash with After Earth, The Last Airbender, and The Happening, Shyamalan had some minor redemption with 2015's The Visit. Now, in 2017, it appears as if the wayward director may have stumbled his way back into Hollywood's eye with his new film, Split.
While his path to get back to this point hasn't been easy, many people seem to forget how promising of a young director Shyamalan once was. He burst onto the scene in 1999 with his highest grossing, and arguably best, film, The Sixth Sense. That film seemed to popularize the twist ending that so many filmmakers use in their work to this day. It was also quite chilling and really made audiences think. From there, he released Unbreakable and Signs which both achieved varying levels of success. Though, neither of them would reach the heights of The Sixth Sense. With Split, Shyamalan seems to have gotten back to the things he does well. Interesting characters, eerie visuals, and simple, yet effective, thrills have characterized his best work over the years.
The film centers on a man named Kevin (James McAvoy) that has dissociative identity disorder. 23 different personalities are said to live within Kevin's body. He abducts three teenage women, Casey (Anya Taylor-Joy), Claire (Haley Lu Richardson), and Marcia (Jessica Sula), and holds them captive. Meanwhile, Kevin, as one of his personalities whose name is "Barry," frequently meets with Dr. Karen Fletcher (Betty Buckley). Fletcher is a psychiatrist who diagnoses each of the personalities and slowly catches on to their respective agendas. Also, there's the possibility of a dangerous 24th personality emerging within Kevin.
McAvoy is easily the star of this film. His ability to transition from personality to personality is quite impressive. There are scenes in which Dr. Fletcher notices minor inconsistencies in "Barry's" behavior and believes one of the other personalities is acting as "Barry." In response, McAvoy shows breaks in his character which really help to humanize him as a person with a problem. Each of the personalities are distinctly portrayed enough that they do actually feel like separate entities. In the majority of scenes, McAvoy only plays one personality. Though, there are a few instances where he performs multiple and does so convincingly.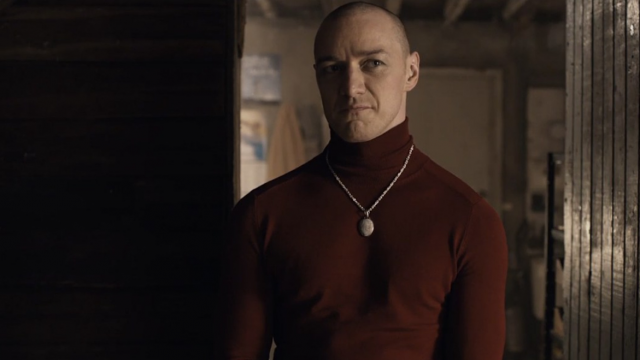 As for the rest of the cast, there are some ups and downs. The other star of the film is undoubtedly Anya Taylor-Joy. She was also featured in last year's films, The Witch and Morgan. Thus far, she has proven herself to be a young, capable actress alongside very solid performances from her co-stars. Although, it will be interesting to see her outside of the horror genre. *Note: Taylor-Joy did have a role in Netflix's coincidentally titled Barack Obama biography, Barry, last year as well.* The other two female leads, Richardson and Sula, are decent in their roles yet it feels like they could've been utilized a bit more. Marcia especially feels like an inconsequential character at times.
Finally, we have Betty Buckley as Dr. Fletcher. For someone who has been around for four decades, her role is totally phoned-in. Her role feels necessary to the story but Buckley's acting is lackluster. The majority of her lines feel as if they're being read right off the pages of the script. Her character is more of a stereotypical psychiatrist as opposed to a fully fleshed out character in the film. While Buckley's performance is certainly underwhelming, it doesn't necessarily ruin the film either.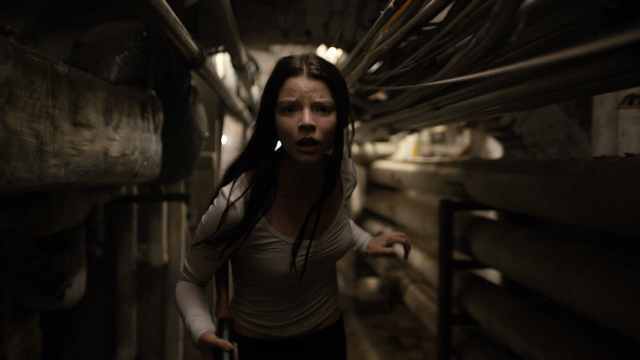 Another aspect that's a bit lacking in Split is in its consistency. While the film is mostly built around psychological horror and paranoia, the payoff at the end is a bit jarring. The ending feels almost like a different movie entirely. There's an Easter egg for Shyamalan fans at the end which explains the change in tone. However, there's no doubt that it will leave some people confused. Without spoiling anything, there's so much intrigue behind Kevin's multiple personalities that what you get is a little cringeworthy. Also, it should be noted that only four of Kevin's personalities are prominently featured throughout the film. This is disappointing as he has 23 yet the audience isn't allowed time with more of them.
Our Score
While Split isn't Shyamalan's greatest work nor is it an exceptional film in general, it's still very satisfying. It's far better than some of the aforementioned films from the director and with solid acting and an interesting premise, Split is worth a watch. McAvoy has been proving his versatility as an actor over the years and his performance is more than enough reason to see the film. While the glory days of The Sixth Sense may be long gone, M. Night Shyamalan has proven that he still has some fuel left in the tank with this newest outing.