Despite not being August yet, the movie release calendar is set to hit a serious drought in the coming weeks. With Ant-Man and the Wasp and Mission: Impossible – Fallout as bookends, even July hasn't been much to talk about in terms of new releases. Last week, we reviewed a sequel that we didn't know needed to exist in Sicario: Day of the Soldado. Well, we find ourselves in familiar territory again today with The Equalizer 2.
The Equalizer originally started out as a television series that ran from 1985 to 1989. It starred Edward Woodward as Robert McCall, a retired intelligence agent with a mysterious past who goes around exacting his own brand of justice on behalf of innocent people in bad situations. In 2014, a film loosely based on the series was released with Denzel Washington in the role of McCall. It received average reviews as its plot and violence was criticized. Though, Washington, as always, was excellent and made the film worth watching on his own. Nonetheless, The Equalizer pulled in over $192 million worldwide over a $55 million budget. You all know what that means: sequel.
The Equalizer 2 opens with Robert McCall (Washington) working as a Lyft driver. His real job, though, is to assist people that need his aid in tough situations. In addition, McCall takes a young artist, Miles Whittaker (Ashton Sanders), under his wing to steer him away from a gangster lifestyle. One of his recurring customers, Sam (Orson Bean), is a Holocaust survivor looking for a long lost painting. McCall asks his friend and fellow agent, Susan Plummer (Melissa Leo) to look into the painting. Susan soon gets called away to Brussels to investigate a supposed murder-suicide along with Dave York (Pedro Pascal), McCall's former partner. In her hotel room, Susan is attacked which drives McCall to discover who ambushed his friend and why.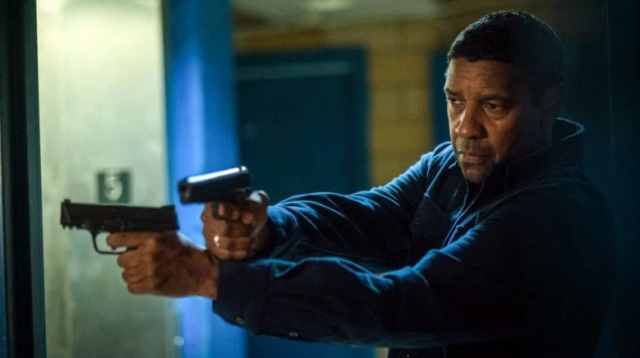 Both The Equalizer and its sequel are at their best when the focus is on character. Denzel Washington is one of Hollywood's best modern actors and he simply commands the screen. The relationship between Washington's McCall and Chloë Grace Moretz's Teri in the first film was easily the highlight. There was a Taxi Driver vibe and it felt different than the normal action movie formula. In the sequel, McCall's relationship with Miles is the highlight and, while important, would've been much better as the story's main focus. Basically, just watching Denzel Washington do his thing is what makes this series. In fact, Washington landed an Oscar nomination just two years ago by "doing his thing" in Fences. In that regard, he's still at the top of his game here. Oddly enough, this is the first sequel Washington has ever been in in his entire career as well.
Those of you here for the action shouldn't be disappointed either. There's plenty of it to go around and there are some pretty great scenes. Specifically, the final shootout, as questionable as it may be in regards to the story, is a highlight. Technically speaking, it's shot well and has a big feel to it. There's a solid scene involving McCall battling a henchman inside a moving car that creates some good tension along with a pretty brutal fight between Susan and her attackers. If you're going into The Equalizer 2 for characters and action, you won't be let down.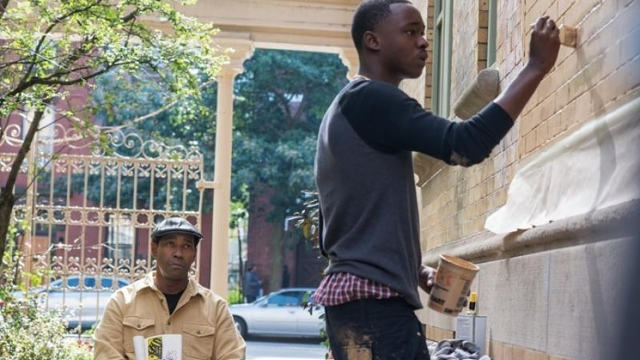 That being said, it's the plot that really brings down both Equalizer films in general. Like the first film, the plot is a bit all over the place and it's hard to care at times. It doesn't help that the main story is basically shoehorned in. The first 40 or so minutes are just McCall going about his daily business helping people before it turns into a stock action thriller. You see McCall help Sam, a woman who was roughed up by some office types, and Miles and, throughout these scenes, you find yourself engrossed in the character and his crusade. Then the main plot rears its ugly head and forces you to watch that instead of the things that feel emotionally deep. The stock action movie plot is quite a disconnect from McCall's everyman approach to helping the innocent.
Our Score
Ultimately, The Equalizer 2 is good enough but you can't help but feel this series could be more. Denzel Washington remains in top form even at 64 years old and there's some nice character work throughout by the rest of the cast. Then, the main plot pops its head up every now and again and you begin to lose interest. On top of everything, the film feels pretty damn long just because of the ridiculously drawn out "revelation." It's probably unfair to harp on it that much but, when it's not focusing on its characters, the film is simply boring. The Equalizer 2, by far, isn't the worst movie ever made but it leaves something to be desired despite some very good performances and solid action throughout.