Imagine a world without music. It's pretty hard to do as everywhere you go seems to have some form of music playing. Whether it's at home, at work, in the grocery store, or even while you're sitting at the dentist, music is a constant part of daily life. There's no better feeling than cruising along in your vehicle when one of your favorite tunes comes on and you just crank it. One thing the casual music fan may not take into consideration, though,  is who's actually behind these popular songs that people love. Sure, there are plenty of artists that write their own songs but there's a large amount of them that don't. As was evident in last year's Rocketman, Sir Elton John only wrote the music for most of his songs while his songwriting partner, Bernie Taupin, handled the lyrics. Other singers like Diana Ross and Whitney Houston also had very little to do with the songwriting on their biggest hits. Hell, even "the King of Rock and Roll," Elvis Presley, mostly recorded songs he had no hand in actually writing. In the new documentary, It All Begins With a Song, a spotlight is finally put on these underappreciated songwriters residing in Nashville, Tennessee AKA "Music City.
Directed by Chusy, the film opens by introducing a number of talented songwriters in the Nashville music scene. People like Rodney Crowell, Liz Rose, Brett James, and the late Busbee are featured along with some higher profile names like Phil Vassar and Desmond Child. The songwriters are given time to talk about the highly competitive music scene in the city as well as their processes, failures, and successes in the business. The list of popular artists these people have written and/or co-written songs for is extensive with names like KISS, Bon Jovi, Pink, Johnny Cash, Michael Jackson, Tim McGraw, Lee Brice, Carrie Underwood, Taylor Swift, and, of course, Elvis being referenced. In addition, Garth Brooks, Kacey Musgraves, Jonathan Cain, Luke Bryan, and Alison Mosshart make onscreen appearances throughout the film.
From start to finish, It All Begins With a Song is a riveting documentary. As previously mentioned, this side of the music business may not be known by casual music fans. Essentially, Nashville is a music factory. Work is basically contracted out as name talent are on the lookout for songs they can record. The songwriters in the documentary sometimes design their music specifically for a talent while others will have songs floating around for a long time before being picked up by the right person. In some cases, these are the people responsible for the songs you hear on the radio instead of the bigger name the song is attached to. Songs like "In the Ghetto" and "Change the World" are widely known as big hits from Elvis Presley and Eric Clapton respectively but the real credit should go to songwriters Mac Davis and Tommy Sims, Gordon Kennedy, and Wayne Kirkpatrick.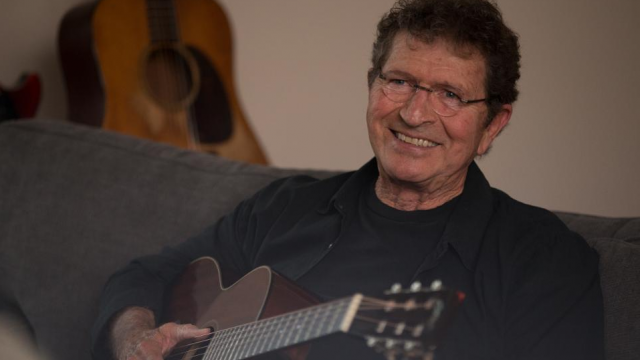 In saying this, It All Begins With a Song is not a negative or bitter experience. The songwriters featured are very enthusiastic and proud of their work. There aren't stories of name artists stealing songs from people for their own gain or anything like that. Again, the Nashville music scene is ultimately a business and these songwriters are surely compensated for their efforts. At one point, some of the subjects give metaphors for what writing a song is like. Their responses start out overwhelmingly positive before becoming a little more depressing. Like with any passion, this is the ebb and flow of songwriting. It's something these people love so much but the uber-competitive and difficult industry will sometimes chew you up and spit you out. However, it's those people that push themselves even harder that reap the rewards of their dedication and perseverance. Once again, the film is not negative by any means but it's also a sobering look at a cutthroat business.
The greatest moments of the film come from the emotional tales told in regards to the creative process behind these popular songs. Journey keyboardist Jonathan Cain reveals his inspiration for the band's 1981 mega hit, "Don't Stop Believin,'" from something his father told him during Cain's early struggles in the music business. The story behind Garth Brooks' signature song, "The Dance," is one of luck as he happened upon songwriter Tony Arata at Nashville's popular music club, the Bluebird Cafe, and asked to cut the track. Still though, the best sequence in It All Begins With a Song belongs to the songwriting process for Lee Brice's 2012 hit, "I Drive Your Truck." We won't give away all the details here but it's a beautiful and emotional story topped off by an excellent performance by one of the songwriters, Jessi Alexander.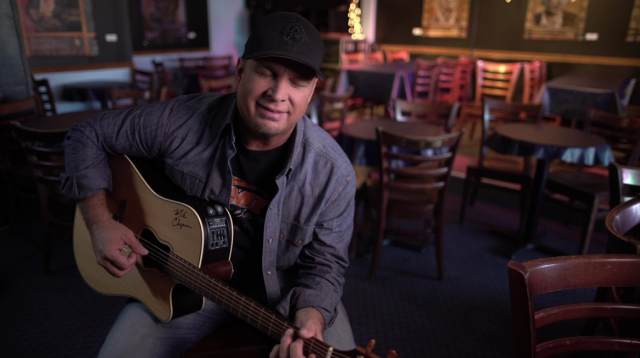 Now, we come to a major soapbox gripe. However, the issue isn't with the film itself. It All Begins With a Song is a wonderful film and should be considered essential for any music lover. The thing that really sticks out while listening to these songwriters' stories is their willingness to give up their work to be overproduced and manufactured for mass consumption. For example, Jessi Alexander's aforementioned performance of "I Drive Your Truck" is light-years ahead of Lee Brice's stereotypical pop-country version. A lot of these songs in their raw forms ooze with passion and emotion while their eaten up and regurgitated by the business. For many of the subjects in the film, it's difficult to understand why they couldn't be the stars if they're the ones with the talent. This has long been a criticism in modern popular music and this documentary definitely begs the question of why this is the norm. Why go to McDonald's and get a Big Mac when you could go to a local corner bar and get a heavenly gourmet pub burger? It just doesn't make sense.
Our Score
Regardless of general thoughts on the music business, Chusy's It All Begins With a Song is outstanding. Even with a large focus on country music given its Nashville setting, music lovers of all kinds should appreciate the candid depiction of the music business in the city. The film provides a lot of touching stories and background on popular tunes that everyone knows. Frankly, there need to be more documentaries focusing on this type of subject. With the positive responses to films like Sound City and Muscle Shoals, there's clearly a market for behind-the-scenes music based documentaries. If you're a music lover and interested on the art of songwriting itself, definitely check out It All Begins With a Song.
*It All Begins With a Song is currently available to purchase or rent on video-on-demand platforms like Amazon, YouTube, and Vudu. Check out the trailer below.*