With the seemingly never ending success of both Marvel and Netflix, it's no surprise that they decided to team up. Netflix launched its uber-successful streaming service in 2007 and it has been printing them money ever since. In recent years, Marvel has dominated the box office with the most successful superhero film series of all time. While the Marvel Cinematic Universe continues to roll, the partnership with Netflix has also led to three critically acclaimed television shows in Daredevil, Jessica Jones, and, most recently, Luke Cage.
In 1996, Marvel was in dire straits. They filed for bankruptcy and sold off the cinematic rights to some of their biggest characters like X-Men and Spider-Man to other studios. Following the success of their former properties on the big screen, Marvel came up with the bold strategy to launch their own studio in 2005. Three years later, the Marvel Cinematic Universe kicked off with a bang with the release of Iron Man. With Robert Downey, Jr. in the title role, the lesser known hero's first adventure soared to the top of the box office. The rest, of course, is history.
With Marvel and Netflix's newest show, Luke Cage, they focus mainly on an African-American demographic. Created by Cheo Hodari Coker in response to blaxploitation movies of the 1970's, the character was one of the first African-American superheroes produced by Marvel. Luke, played by Mike Colter, is a wrongfully accused prison escapee who takes on the moniker to hide in plain sight. After an experiment gone wrong, Luke develops super-strength and bulletproof skin. He tries to remain an average citizen in Harlem but eventually uses his powers to combat enemies of the community.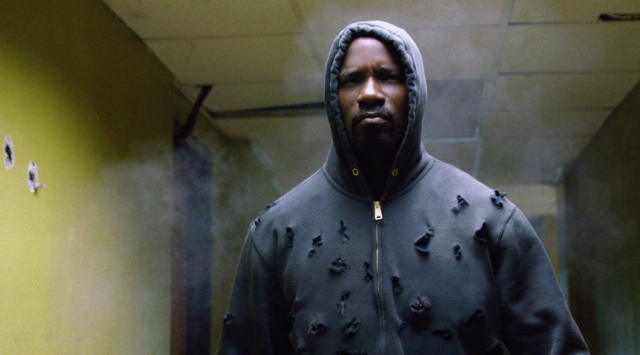 While the majority of the cast, as well as the social issues, are predominantly African-American, that does not mean that it's not enjoyable outside of the demographic. Colter's performance as a gentle giant until he's pushed too far is great. He's truly the heart and soul of the show and is enough of a reason to watch it in general. This also isn't his first performance as the character. He originally appeared in seven episodes of Jessica Jones. Rosario Dawson, Ron Cephas Jones, Simone Missick, and Frank Whaley do a great job as Claire Temple, Bobby Fish, Detectives Misty Knight, and Rafael Scarfe respectively. The two detectives are especially complex as they go back and forth between hunting Luke and aiding him depending on the situation.
As for the villains, Cornell "Cottonmouth" Stokes, Hernan "Shades" Alvarez, Mariah Dillard, and Willis "Diamondback" Stryker, played by Mahershala Ali, Theo Rossi, Alfre Woodard, and Erik LaRay Harvey, are not the typical Marvel villains trying to destroy the world. They play more like mob bosses (which they are for the most part) that strive for power and money. Ali as Cottonmouth is particularly good in his role. He's a businessman first but isn't afraid to get his hands dirty while also carrying himself with a level of respect. He's a complex character who, unfortunately, takes a backseat to some of the other villains over the course of the season.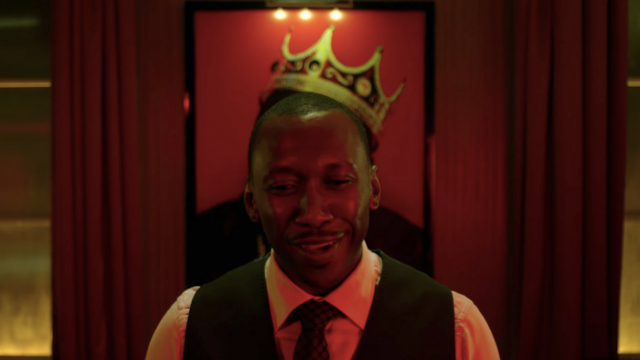 For all of the things that Luke Cage does right in terms of its cast and its sense of community, there are some maddening parts of the show. After a while, anything having to do with the detectives gets repetitive and irritating. While they're torn between Luke's stance as a hero or villain, they take all information regarding him at face value. This is even if they're told negative things about Luke by his foes. It comes off as if they're unable to tell truth from lies. Also, there's a scene where Shades and Diamondback are squabbling back and forth about their plan and consequences. Ultimately, it's a bunch of exposition where the characters explain to the audience why or why not the plan will work. It's shoddy storytelling and has no business being in the script.
Finally, the biggest problem with Luke Cage comes about two-thirds of the way through the season. The show seems to abandon all character development and storytelling to promote propaganda. There's no doubt that the recent real-life police shootings affected this portion of the show. With Luke Cage on the lam, Diamondback commits crimes against the police as "Luke." This leads the police to use excessive force against members of the Harlem community. No matter which side of the real-life debate you may land on, this usage of ham-handed politics is sloppy and ill-advised. The show has a strong message with an empowered man standing up for what's right in his community. Imitating life without any real payoff made no sense for it to be shoehorned in.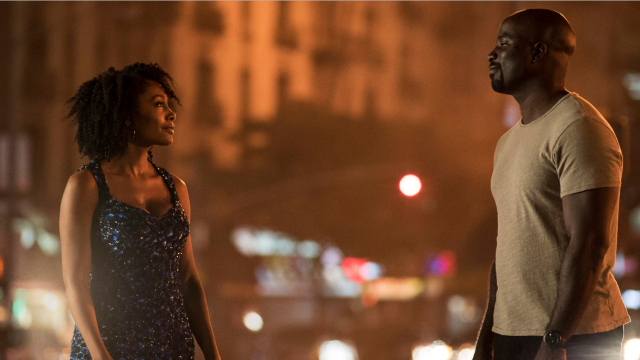 Overall though, it's amazing what Netflix and Marvel have been able to do with relatively unknown characters. Since 2008, they've been able to push characters like Thor, the Guardians of the Galaxy, and Ant-Man into the general public's eye. Now, with Netflix, they're doing the same with Jessica Jones, Luke Cage, and Iron Fist, who's getting his own series in March 2017. These Netflix shows are all leading up to a series based on another superhero group, The Defenders. This is a smart move for both studios as they continue to dominate the box office and now the small screen as well. They're even using the same formula that they used to assemble The Avengers.
As for the Luke Cage series, will it get another season? While there's nothing official as of yet, there are unanswered questions leftover from the first season. It's almost a guarantee that, if there is another season, it won't be until after The Defenders, Daredevil Season 3, and Jessica Jones Season 2. Regardless, these Netflix shows are able to build their stories gradually instead of throwing all kinds of stuff at you from the get-go. They also function on a smaller, more intimate scale where the plot doesn't just revolve around the world ending. The characters are human and their plight feels real. Marvel may be raking in billions of dollars at the box office, but it's doing some of its most human work at home on television.