We've mentioned a number of times on this site that it's quite the time to be a filmmaker. As people continuously flood the market with their work, there's never a shortage of things to watch. With this, you find yourself being more picky. You can often draw comparisons between films and pick out inspiration and homages in the work of young filmmakers. Therefore, it's unusual to be strung along on a familiar story but left pleasantly surprised by a good twist ending. Luckily, this is the case with Phil Newsom's 2012 debut short film, Simple Mind.
The film sees character actor Timothy J. Cox in the role of a troubled man named Bob. The story is told through a therapy session in which Bob expresses his fascination with Samantha (Kristi McCarson), a woman he may or may not stalk. Bob discusses his attraction to Samantha with his therapist as his story takes a darker, more sinister turn. By the end of the therapy session, Bob discovers more about himself than even he cared to know.
The production of Simple Mind is physically quite small in scope. Firstly, there are only two featured cast members in the film in Cox and McCarson. The setting isn't elaborate or entirely unique either. The locations are pretty normal looking and lack defining characteristics. This may sound like a bad thing but, in this case, it's perfect. All of these things give off the impression that the story isn't specific to any one person or place. There's a sense of realism to it and that enhances the overall experience of the film in general.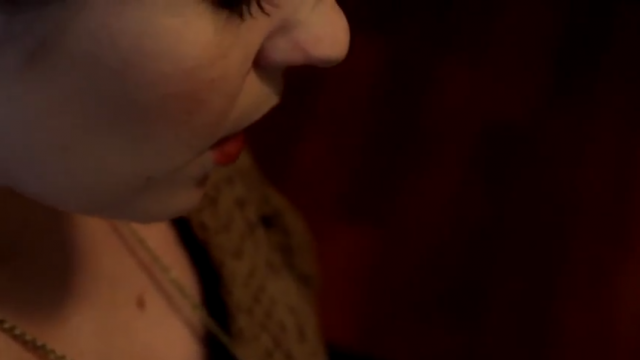 The film takes place mostly in tight quarters with many closeup shots. The only real exception is in the film's opening where the characters of Bob and Samantha are outside. Other than that, the camera is often right up in the characters' faces or providing a voyeuristic look at Bob's actions. The shots make you feel as if you're hiding nearby while getting a front row seat for the events transpiring. Nothing is off limits as there are camera angles from all sides of their subjects. There's even a shot which has viewers peering through an ajar bedroom door as Bob puts slippers on Samantha's feet. Again, it's voyeurism at its finest and does a good job making viewers feel as if they're watching something that they maybe shouldn't be.
Of course, Simple Mind is as effective as it is because of the talents of Timothy J. Cox in the lead role. Cox's name has been dropped a number of times on this site and he receives nothing but praise. He's so effective in each of his roles and the character of Bob is no different. So much of that has to do with Cox's facial expressions. At the drop of a hat, he can go from calm and charming to creepy and maniacal. As previously mentioned, the camerawork plays a huge part in defining the Bob character and Cox seemingly knows it. His performance in this film is like a mixture of his roles in Terry Kendall and Orange Green, What Jack Built, and Psychic Murder. At this point, it seems like it's just a given that Cox will be great in anything that he's cast in.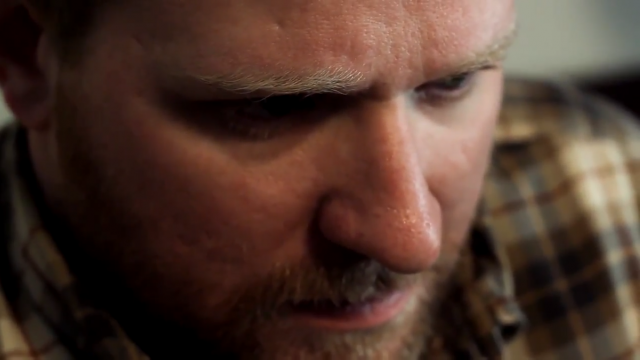 Unfortunately, there's one main negative to Simple Mind: the audio. The music and the atmospheric sound is used effectively and edited well. However, the dialogue recording is quite poor. The conversations between Bob and his therapist are muddled and there's a sort of echo to them. Throughout most of the film, you're able to hear what the characters are saying. Though, there are a few spots where it's hard to decipher some of the words. It almost sounds like the dialogue was recorded in an empty room by just the camera itself instead of an actual microphone. It's not a backbreaking issue but it's the film's biggest downfall by far.
Even with the audio issue, Phil Newsom's Simple Mind is a very effective debut film. The story itself initially feels predictable but, by the film's conclusion, what you expect isn't what you get. That's a feat in itself. You get a feel as to where the film is heading but then the proverbial rug is pulled out from under you. It's not too often that a film can completely catch you offguard but Newsom does so here. Overall, Simple Mind isn't perfect due to its audio issues but it's still a brief and effective short film that warrants a watch.
Watch the full short film below.