In the world of cable television, there are a number of heavyweight series' that have been around for a number of years now. There are also a number of shows that are ending or have already ended their successful runs. Over the past few years, shows like Breaking Bad and Sons of Anarchy have aired their series finales and others, such as Black Sails and Bates Motel, will be hanging it up after their current seasons conclude. That being said, it's about time that we're introduced to some new contenders. Look no further than BBC One and FX's Taboo to fill one of these viewing gaps.
Taboo is a British drama that was created by Steven Knight (Peaky Blinders), Tom Hardy, and Hardy's father, Edward "Chips" Hardy. It was adapted from a story written by the younger Hardy. The first episode aired in the United Kingdom on BBC One on January 7th, 2017 with the US premiere on January 10th on FX.
Set in 1814, the show follows James Keziah Delaney (Tom Hardy) as he returns to London after spending twelve years in Africa. His return coincides with his father, Horace's, death and most believed Delaney himself to be dead before his reemergence. Immediately, things become complicated when Delaney inherits Nootka Sound, an island that's desired by both the United States and Great Britain who are at the tail end of a war. The East India Company plans to buy the land from Delaney's half-sister, Zilpha Geary (Oona Chaplin), but the deal falls through upon Delaney's arrival.
From here, Delaney schemes to build his own shipping company and corner the tea and fur trade at Nootka. Of course, the East India Company isn't fond of his plan and the majority of the first season is spent on how the EIC can acquire Nootka. Between trying to buy the land, making an attempt on Delaney's life, and coercion, the EIC stops at nothing.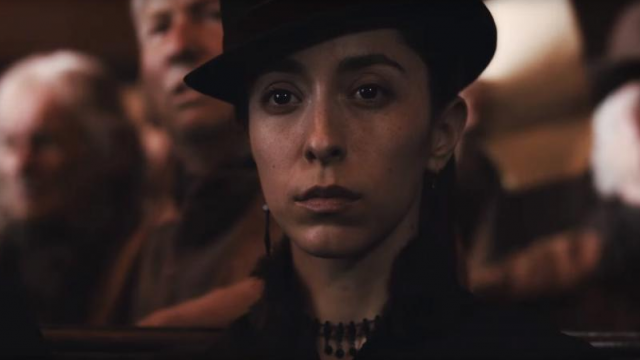 The first thing that should be addressed is the cast. There isn't a single weak link in the entire show. Hardy absolutely nails his role as James Delaney. The citizens see him as a savage due to the rumblings they've all heard from his time in Africa. Viewers are given some slight glimpses of his potentially heinous acts but they're never explained in detail. There's a hint of mystery surrounding the ruthless and stoic Delaney. He's menacing yet thoughtfully brilliant as long as things go his way. In a lot of ways, his character in Taboo is similar to how he played the role of Bane in The Dark Knight Rises.
The rest of the characters all have unique wrinkles of their own too. Zilpha shares a connection with her half-brother in which he's able to communicate with her even when they're not together. Their relationship is, for lack of a better term, taboo. She's torn on her uncomfortable love for her brother and her allegiance to her husband, Thorne (Jefferson Hall). Delaney's cronies throughout the series include his faithful servant, Brace (David Hayman), tattooed henchman, Atticus (Stephen Graham), brothel madam, Helga (Franka Potente), chemist, Dr. Cholmondely (Tom Hollander), and his young stepmother, Lorna Bow (Jessie Buckley). The characters of Taboo are truly a band of misfits. Yet, they're all unique and very entertaining in their own right.
One of the reasons why the show works so well is because of its pacing. At times, it can meander a bit but, make no doubts about it, the pacing is deliberate. The entire season is a slow burn where the stakes are continuously raised in the ongoing battle between Delaney and the East India Company. Essentially, it's one big chess match between the two. For example, Delaney decides to make his own gunpowder to trade. In doing so, he must steal refined saltpetre from an EIC warehouse. Eventually, the EIC discovers where Delaney's factory is. In response, the gunpowder is moved to a new location before the EIC can find it. Their entire dynamic is constantly a game of one-upping each other.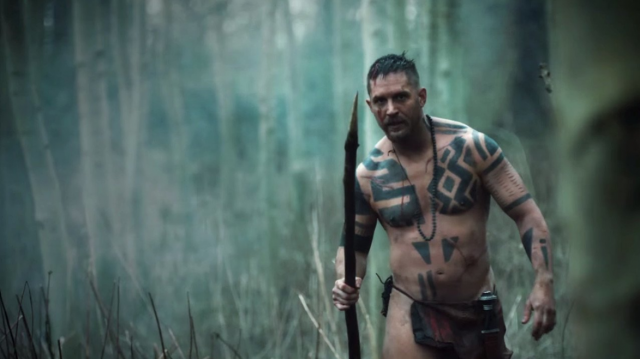 Season 2 of Taboo should be highly anticipated at this point. Like Steven Knight's other series, Peaky Blinders, the major business of Season 1 is wrapped up. From here, the show can do mostly anything it likes. While we've seen Delaney re-enter society, it will be interesting to see him in his mother's tribal homeland of Nootka. After being deemed a savage himself, it's fair to wonder how his interactions with the natives (who, at times, have also been similarly stereotyped) will pan out. After all, Delaney has frequent hallucinations of natives in face and body paint along with memories of drowning. It's safe to say that Nootka will be quite different than the society he leaves behind.
All in all, Taboo is a series to keep an eye on. With FX losing Sons of Anarchy in 2014 and the failure of The Bastard Executioner, the cable channel could certainly benefit from a successful new drama to boast along with American Horror Story and The Americans. While the first season of Taboo was slow at times, it never lacked in suspense. The character of James Delaney alone is enough of a reason to watch. He's a man on a mission and will not be swayed by anyone, friend or foe. If you're looking for a new, tense television series, check out Taboo. It may take a few episodes to get into but it's a dark and brooding potential masterpiece in the making.