With news of the recent Ghostbusters trailer being the most disliked video on YouTube, it's safe to ask, "Is this movie going to be a flop?"
For years, rumors of a brand new installment of the Ghostbusters series have circulated. Following original Ghostbuster Harold Ramis's death in 2014, fans' hopes for a third film had all but dissipated. Now, after 27 years, the series will be getting a reboot this coming July. The one main caveat for many people: an all female Ghostbuster cast. At this point, of course, none of this is news despite some backlash over the recasting of the Ghostbusters. Luckily, the dust has seemed to settle on that issue at this point.
However, there is a new gripe and it's with the film's most recent trailer. At the moment, the two month old Ghostbusters trailer is the most disliked movie trailer on YouTube with almost 769,000 thumbs down votes. That is an unbelievable figure for what was supposed to be such a highly anticipated movie. Even worse is that the trailer has over 500,000 less thumbs up votes with just over 234,000. This just begs the question, "what happened?"
Let's start with the basics. Before anyone gets upset over any criticism that the female cast has received or will receive after the movie releases, the negative reactions shouldn't be directed towards who is in the movie. It's about who's not. Kristen Wiig, Kate McKinnon, Melissa McCarthy, and Leslie Jones are set to take on the roles similar to those made famous by Ramis, Dan Aykroyd, Bill Murray, and Ernie Hudson. The four original Ghostbusters are beloved and to see anyone but them dressed in coveralls and proton packs was sure to bring some heat from fans. Ramis and Aykroyd even wrote the first two films but, obviously, not the upcoming one. On top of that, director Ivan Reitman isn't returning to helm the new effort with Paul Feig (Bridesmaids, The Spy) manning the director's chair instead. Essentially, all the creative minds behind the original series are gone.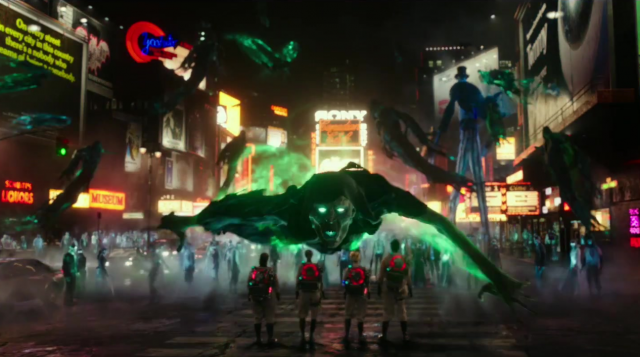 As the new Ghostbusters film has become more and more inevitable, people have started to accept the new cast. Alas, that was before the trailer dropped. After watching the trailer, it seems almost certain that this new film is bound to fail. The biggest problem with the trailer is that it just isn't funny. Aesthetically, it looks very nice and the special effects on the ghosts are neat and colorful. Other than that, it's a complete trainwreck. It just seems like this film is going to rely on slapstick comedy even though the original Ghostbusters wasn't slapstick. There's a sequence towards the end of the trailer where McCarthy's character is possessed by a ghost and Jones literally slaps the spirit out of her and rips off a few quotes from The Exorcist. You can tell that this is supposed to be a big laugh-out-loud moment but it just falls flat and is, quite frankly, cringeworthy.
What made the original films work so well were the four individual personalities of the Ghostbusters mixed with a ridiculously quotable screenplay. This isn't to say that the new female Ghostbusters can't develop their own personalities. After all, Wiig, McKinnon, and Jones are all current or former cast members of Saturday Night Live just as Murray and Aykroyd were. Melissa McCarthy has found her own niche in Hollywood and has starred in numerous comedies since her Oscar nominated breakout role in Bridesmaids. Although, since that film, McCarthy has starred in some seriously poor movies (i.e. Identity Thief and Tammy) and you can usually expect mostly the same type of performance from her in every film.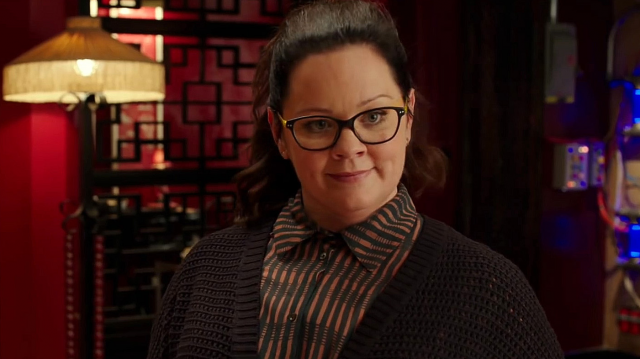 Even though the trailer has been universally hated since its release, Ghostbusters is bound to pull in a crowd. There's no doubt that the crowd may have gotten a bit smaller and expectations have likely plummeted though. Again, it just doesn't look good. Usually, a movie trailer is created to sell the movie and, in plenty of cases, give away some of the best parts. If these are the best parts of the new Ghostbusters film, this could honestly be one of the biggest box office flops in a long time especially since it has an estimated budget of over $150 million. There is absolutely nothing to like in terms of substance. The characters seem lame, the jokes are dimwitted, and, in all honesty, nobody asked for this version of the Ghostbusters. It has nothing to do with them being women. It has everything to do with them not being Bill Murray, Dan Aykroyd, Harold Ramis, and Ernie Hudson. It's an absolute shame that everyone involved with the previous films couldn't come to terms on a sequel while Ramis was alive to give fans the Ghostbusters film they wanted. Optimistically, the new film can't be any worse than its recent trailer. We only have to wait until July 15th to see if Ghostbusters can pull off the seemingly impossible and redeem itself in the eyes of fans worldwide.
If you want to subject yourself to the trailer, check it out below.