We're less than a week away from Hollywood's biggest event. The 89th Annual Academy Awards air on Sunday, February 26th and will honor some of the best films of the past year. As is the case with all things film, personal taste is entirely subjective. In saying that, welcome to Cinema Smack's 2017 Oscar Predictions! While we may have our own favorites here, we'll try to be open minded and disperse our award predictions to those most deserving.
In recent years, the Academy has done a decent job of spreading out the major awards among the many films nominated. That being said, they certainly have a "type" when it has come to certain categories in the past. For instance, films like Citizen Kane, Raging Bull, and, most recently, The Revenant were overlooked for less memorable nominees in the category of Best Picture. Again, film is a subjective medium and not everyone will be satisfied following the ceremony. Thus, we've done our best to compile a list of deserving 2017 Oscar winners. Here, we will discuss the Oscars for Best Writing (Original Screenplay/Adapted Screenplay), Actor/Actress in a Leading/Supporting Role, Directing, and, of course, Best Picture.
---
Best Writing (Original Screenplay)
*Winner: Kenneth Lonergan for Manchester by the Sea*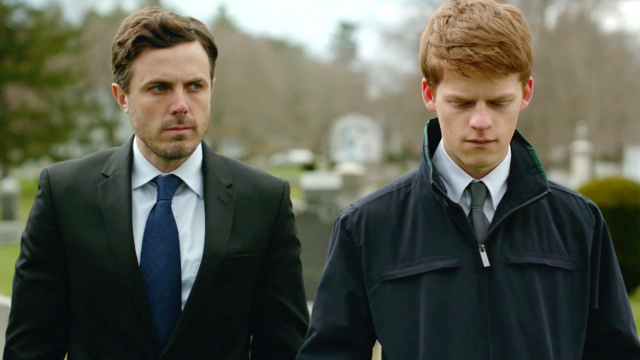 Other nominees include Taylor Sheridan for Hell or High Water, Damien Chazelle for La La Land, Yorgos Lanthimos and Efthimos Filippou for The Lobster, and Mike Mills for 20th Century Women. 
Kenneth Lonergan is no stranger to Oscar nominations. He was nominated in both 2001 and 2003 for You Can Count on Me and Gangs of New York respectively. Though, he was unable to secure a win in either of those years. Lonergan's script for his newest film, Manchester by the Sea called for nuanced performances from nearly its entire cast and certainly delivered. The characters are all as somber as can be yet there's subtle depth to each of them that's revealed gradually throughout the film's runtime.
While La La Land has tied the record for the most Oscar nominations this year (deservedly so) including a nomination in this category, there's just something about Lonergan's screenplay for Manchester by the Sea. It's stark, brooding, and beautiful. The characters are flawed in their own ways but there's an emotional story underlying everything onscreen. The dark horse in this category is Yorgos Lanthimos and Efthimos Filippou for The Lobster channeling Spike Jonze with his film, Her, a few years back. Ultimately, though, Lonergan should take home the 2017 Oscar in this category.
---
Best Writing (Adapted Screenplay)
*Winner: Eric Heisserer for Arrival*
Other nominees include August Wilson for Fences, Allison Schroeder and Theodore Melfi for Hidden Figures, Luke Davies for Lion, and Barry Jenkins (screenplay) and Tarell Alvin McCraney (story) for Moonlight.
As you may be aware, Arrival topped our Best of 2016 list and with good reason. What you may not be aware of is that the screenplay for the film was adapted by Eric Heisserer. Heisserer has such masterpieces as Final Destination 5, Lights Out, and the reboots of both The Thing and A Nightmare on Elm Street on his resume. Wait, what? Yes, it's true. After writing strictly for subpar horror films for most of his career, Heisserer absolutely nailed his script for Arrival. The story was adapted from Ted Chiang's novella, "The Story of Your Life." Described by us as a "thinking man's sci-fi film," Arrival was another emotional story enhanced by fantastic performances. The film is all about how two different species communicate with one another and it builds to a wonderful crescendo by the film's end.
The other screenplay that could potentially take home the Oscar is August Wilson's Fences. Wilson would posthumously win the award due to his death back in 2005. Hidden Figures seems to be a little out of its league in general this Oscar season while Moonlight is a bit overrated. Luke Davies could potentially win for Lion due to subject matter being an extraordinary true story but our money is still on Heisserer. While none of the films in this category were bad per se, Arrival and Fences are just the cream of the crop in this category.
---
Best Actor in a Supporting Role
*Winner: Dev Patel for Lion*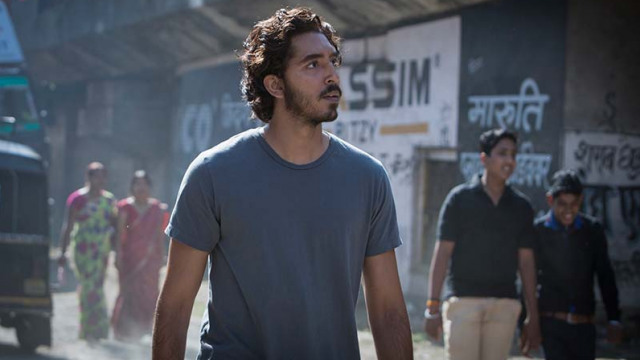 Other nominees include Mahershala Ali for Moonlight, Jeff Bridges for Hell or High Water, Lucas Hedges for Manchester by the Sea, and Michael Shannon for Nocturnal Animals.
This one almost doesn't seem fair. For those who haven't seen it, Dev Patel plays Saroo Brierley, an Indian boy who gets lost at the age of 5 and is adopted by an Australian couple. As the main character, the only reason that Patel was most likely nominated here instead of the Lead Actor category is that he doesn't appear onscreen until 50 minutes into the film. Before that, Sunny Pawar portrays young Saroo. Though, Patel commands the film following his introduction. Many know of him from his role as Jamal in 2008's Slumdog Millionaire. He was solid in that film but he's superb in Lion.
This category is a tough one to judge. With the ever-fantastic Jeff Bridges and young Lucas Hedges as the other major threats. Both actors have important roles as well but they're also bolstered by some heavy hitting names in their respective films. Mahershala Ali has seemingly been popping up everywhere lately and was one of the best things about Moonlight. Though, his role was quite brief and, unfortunately, he basically disappears without a trace. Dev Patel is the backbone of Lion and he should easily be considered the top choice in this category.
---
Best Actress in a Supporting Role
*Winner: Viola Davis for Fences*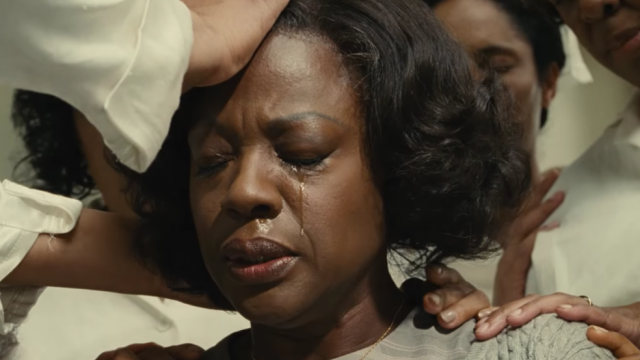 Other nominees include Naomie Harris for Moonlight, Nicole Kidman for Lion, Octavia Spencer for Hidden Figures, and Michelle Williams for Manchester by the Sea.
With the 2017 Oscar for Best Actress in a Supporting Role going to Viola Davis, we can all bid farewell to the "whitewashing" claims about the Oscars the past few years. For one second, we're going to step up onto the soapbox. The idea of the Oscars being whitewashed was ludicrous from the start. There are nominees from countless countries, races, and religions that are represented each year at the Oscars. Over the past four years, three non-white filmmakers have won the Oscar for Directing. The past two years have been Alejandro G. Inarritu with Alfonso Cuaron taking home the statue in 2014. Both directors are Mexican. Also, in 2013, Taiwanese director, Ang Lee, won the Oscar. While it's true that films like Creed and Straight Outta Compton didn't receive recognition last year, let's just put these claims to rest.
That being said, Viola Davis is just important to Fences as is its lead, Denzel Washington. This is another one that almost isn't fair as Davis is featured enough to land in the Leading Role category. Her character, Rose Maxson, is the voice of reason for all of the other characters throughout the film. While Washington's character, Troy, steals the show, Davis easily holds her own with the legendary actor.
Like Hidden Figures in general, Octavia Spencer feels a little out of place in this category. It seems there's a good chance that her pedigree as a former Oscar winner landed her this nomination. If anything, Taraji P. Henson deserved it over Spencer. Michelle Williams also felt like a stretch up until she delivers a heartfelt apology to Casey Affleck's Lee Chandler near the end of Manchester by the Sea. That dialogue alone was worth the nomination. The main threat to Davis, though, is Nicole Kidman. Like Rose, Kidman's Sue Brierley is a broken hearted woman who easily tugs at the viewer's emotions. However, this one feels like Davis's to lose.
---
Best Actor in a Leading Role
*Winner: Denzel Washington for Fences*
Other nominees include Casey Affleck for Manchester by the Sea, Andrew Garfield for Hacksaw Ridge, Ryan Gosling for La La Land, and Viggo Mortensen for Captain Fantastic.
Yep. We're going with Denzel. This category is extremely tough this year as any one of these actors could take the honor. Much of the early hype has been on Casey Affleck and he's definitely great in his role. Of course, Ryan Gosling turns in a fantastic performance complete with song and dance numbers in La La Land. Andrew Garfield plays a heroic army medic who refuses to carry a weapon into battle during World War II while Viggo Mortensen plays an unconventional single father of six.
Yet, it's Denzel Washington's struggling "every man" that's the most breathtaking to watch. For over two hours, Troy Maxson's mouth runs nonstop. While not all of it's of the utmost importance, as a viewer, you hang on his every word. Whether he's dealing life lessons, telling stories, or victimizing others, Washington's Troy is the heart and soul of Fences. Knowing that the actor also directed the film is even more astounding with how much preparation had to have gone into Washington's performance. Again, while any one of these actors have a realistic shot at the 2017 Oscar, Denzel Washington is our pick.
---
Best Actress in a Leading Role
*Winner: Emma Stone for La La Land*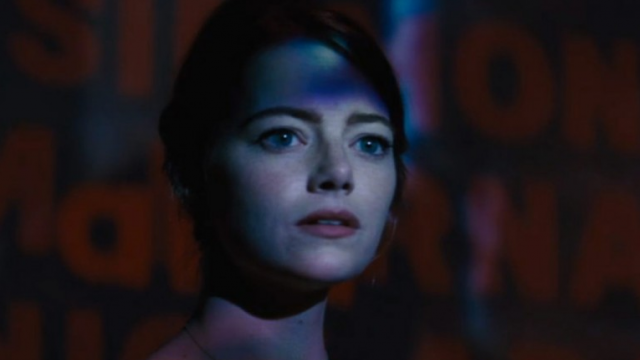 Other nominees include Isabelle Huppert for Elle, Ruth Negga for Loving, Natalie Portman for Jackie, and Meryl Streep for Florence Foster Jenkins.
To start, is it possible to omit Meryl Streep from the two Best Actress categories for a few years? We get it. She's a great actress but her inclusion seems obligatory at this point. Regardless, for as tight as the Best Actor in a Leading Role category is, the Lead Actress Oscar seems a bit lackluster in terms of competition. Emma Stone is absolutely wonderful as Mia Dolan in La La Land. While her co-star, Ryan Gosling, is deserving of his nomination, Stone deserves the win. The emotional ebb and flow of her character power the plot and show off her true range. On top of that, her solo performance of the song, "Audition (The Fools Who Dream)," is the most pivotal scene in the film.
It's truly unfortunate that there isn't more competition in this category (in our eyes at least). We highly anticipated Isabelle Huppert's performance in Elle and, while it was good, it wasn't quite as good as expected. Also, Natalie Portman is a great actress in her own right and seemed to have a command of Jackie Kennedy. Though, in Jackie, she mostly recites lines and there isn't a whole lot that her character really does.
---
Directing
*Winner: Damien Chazelle for La La Land*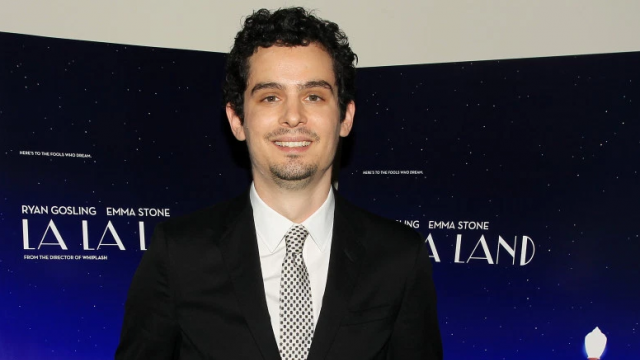 Other nominees include Denis Villeneuve for Arrival, Mel Gibson for Hacksaw Ridge, Kenneth Lonergan for Manchester by the Sea, and Barry Jenkins for Moonlight.
The 2017 Oscar for Directing is looking quite interesting this year. Historically, the Academy tends to avoid doling out the award to first time nominees. Of the five nominees this year though, only Mel Gibson has been nominated (and subsequently won) in this category. He nabbed the award for his work on Braveheart back in 1996. However, it'd be surprising to see Gibson walk out with the Oscar this year.
While Denis Villeneuve and Kenneth Lonergan both helmed some emotionally gripping films in 2016 with Arrival and Manchester by the Sea respectively, this is a one horse race. Damien Chazelle will be walking away with the Oscar this Sunday for La La Land. Chazelle was overlooked for his work on 2014's Whiplash but there's no way the Academy could avoid him this time. Everything about La La Land is executed to perfection and Chazelle is its architect.
---
Best Picture
*Winner: La La Land*
Other nominees include Arrival, Fences, Hacksaw Ridge, Hell or High Water, Hidden Figures, Lion, Manchester by the Sea, and Moonlight.
If you didn't see this one coming, then you haven't been following Cinema Smack. La La Land is absolutely wonderful and it would be a travesty if it somehow missed out on the 2017 Oscar for Best Picture. Back in 2012, The Artist nabbed Oscars for Best Picture and Best Director. That film was not nearly the film that La La Land is. While it was mostly a silent film, it focused heavily on music and dance sequences. Chazelle's film does the same but, instead of banking on nostalgia as The Artist did, it gives a modern update to the classical Hollywood musical.
From its story, direction, acting, music, cinematography, and everything in between, La La Land is the best film of 2016 and it should be honored as such. The characters are likable and the story is familiar and relatable. Ultimately, La La Land is just way too much fun and it's everything that film should be about.
---
So, there you have it! Cinema Smack's 2017 Oscar Predictions are in the books. Now, all that's left to do is wait until Sunday to see who comes out on top. Again, this is all subjective and all these people have worked hard to land on the list of nominees.
Do you agree or disagree with our picks? Let us know in the comments below. Also, make sure to tune into the 89th Annual Academy Awards on Sunday, February 26th!