Well, it's that time of year ladies and gentlemen! It's time for Cinema Smack's Best of 2016. Here, we will take a look at our personal favorite films and television shows of the year. One thing to note is that, of course, these lists will be all ranked subjectively. Just because these movies and shows cracked the lists doesn't mean that they are the most quality or technically sound efforts of the year. After all, film is all based on preference so that's how the lists will be ranked.
---
Cinema Smack's Top 5 Best Television Shows of 2016
*Disclaimer: Unfortunately, we didn't get through every show this year (obviously). Shows like The Crown and Narcos won't make this list but are definitely on the radar.*
5. Orange is the New Black Season 4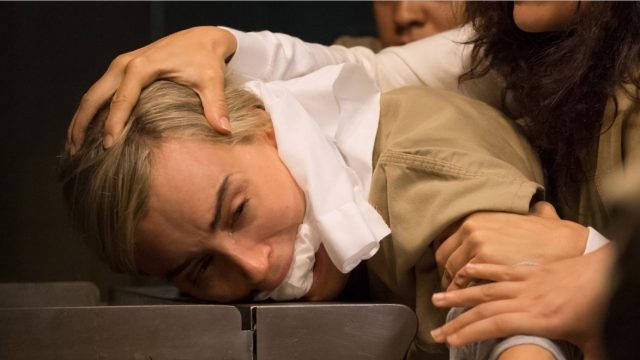 For those that have never seen Orange is the New Black before, it's based on the real life memoirs of Piper Kerman and her time spent in a women's prison. The fourth, and most recent, season was a different viewing experience than prior seasons. While the show still maintained its quirky humor, it also got much darker in this season. Events like main character, Piper Chapman (Taylor Schilling), getting branded with a swastika, the torturous treatment of Sophia (Laverne Cox), and the death of Poussey (Samara Wiley) serve as extremely tragic plot points throughout the season.
What Orange is the New Black does best is pay respect to its large amount of lovable characters. They all continue to develop new wrinkles and backstory as the show progresses season to season. It's no wonder why the show has already been granted three more seasons and has quickly become the most watched series on Netflix. Season 4 left off with a cliffhanger ending in which the imprisoned women have dissolved their cliques to fight a common enemy in the abusive, new security guards at Litchfield Penitentiary. As great as Season 4 was, expectations are through the roof for Season 5 in 2017. Orange is the New Black is totally worthy of binge watching if you've yet to see it and is easily one of the best shows of 2016.
Read our original Season 4 wrap-up here.
4. Stranger Things Season 1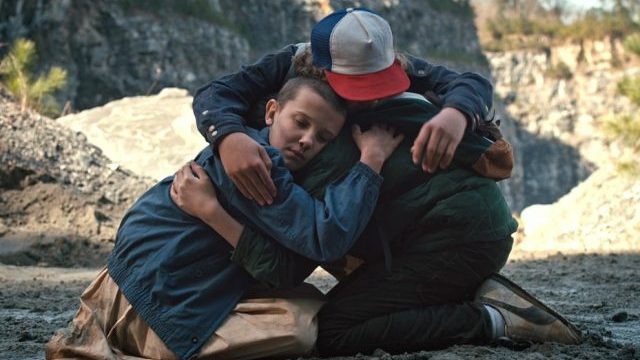 Stranger Things erupted right out of the gate as one of Netflix's top new shows. The plot centers around the disappearance of a young boy and the search to find him. His friends and family come across strange occurrences surrounding his disappearance which are intensified by Eleven (Millie Bobby Brown), a young girl with mysterious powers. Of course, after the massive outpouring of critical acclaim for the show, it was renewed for a second season which starts in July.
What's great about Stranger Things is that everything is done extremely well. The acting, the chemistry between the characters, the story, and even the special effects, which are sometimes slightly cartoony, are fantastic. There's a real sense of community as well as danger in the small town of Hawkins. The young cast consisting of Finn Wolfhard, Gaten Matarazzo, Caleb McLaughlin, Natalia Dyer, and Charlie Heaton is amazing. In our Season 1 Wrap-Up, we called Stranger Things "the best Stephen King story that Stephen King never wrote." This is still the perfect way to describe the series. The show blew up in 2016 and it will be interesting to see the heights it reaches in 2017.
Read our original Season 1 Wrap-Up here.
3. Better Call Saul Season 2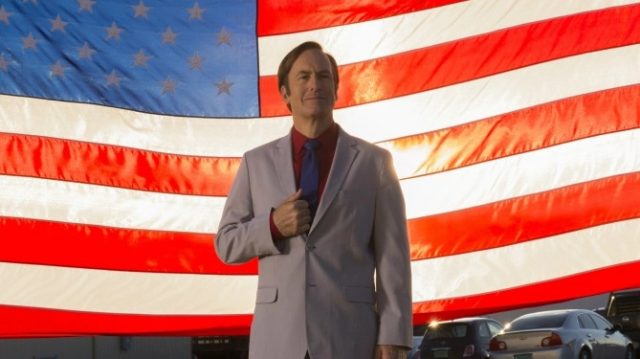 We were skeptical about a show highlighting hilarious secondary character, Saul Goodman, from Breaking Bad as the series lead but expectations have been met and then some. Better Call Saul is one of those shows that not nearly enough people are talking about. With the ratings of fellow AMC show, The Walking Dead, plummeting in their seventh season, hopefully everyone's favorite shady lawyer will reap some of the rewards.
The show follows Jimmy McGill (Bob Odenkirk), who later becomes the titular Saul, as he struggles to find success as an attorney. While Jimmy has a heart of gold, he constantly looks for shortcuts to attain success rather than earning it. Season 2 sees him gain affection from fellow attorney, Kim Wexler (Rhea Seehorn), bump his heads with his overruling brother, Chuck (Michael McKean), and throw his career down the tubes with the law firm Davis & Main. Fellow Breaking Bad alum, Mike Ehrmantraut (Jonathan Banks) also has a huge role in the show and stirs up trouble of his own with Tuco and Hector Salamanca.
Like Stranger Things and Orange is the New Black, the lovable characters simply make this show. Unlike The Walking Dead, the characters are fully fleshed out and consistent. They aren't stereotypes or uneven in their actions. Hopefully, people are starting to catch onto this show and will propel it to heights it hasn't reached as of yet. It's a perfect prequel to the events in Breaking Bad and it enhances many of the characters who we've already met. Bob Odenkirk is outstanding as Jimmy McGill and, in terms of performance, is one of the best of 2016 himself. In classic Vince Gilligan (series creator) fashion, the season ends on a crucial cliffhanger. This leaves Better Call Saul Season 3 as one of our most anticipated shows of 2017.
Read our original Season 2 Wrap-Up here.
2. Ash vs Evil Dead Season 2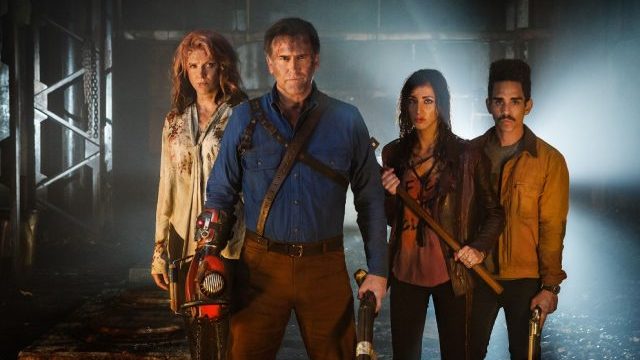 Here's the first appearance of a show we haven't provided a season wrap-up for. Ash vs Evil Dead is a sequel series to Sam Raimi's Evil Dead trilogy that airs on Starz. The show stars Bruce Campbell returning as the series' hero, Ash Williams, to battle an army of Deadites. Horror shows have been emerging as successful properties as of late and fans have been waiting a long time for a true sequel to the films. Thankfully, we received more than we asked for with an entire television series. Ash vs Evil Dead remains true to the nature of the films and provides plenty of laughs, gore, and one liners.
In Season 2, Ash, Pablo (Ray Santiago), and Kelly (Dana DeLorenzo) are living large in Jacksonville following their clash with Ruby (Lucy Lawless) at the end of Season 1. Unfortunately for them, the Deadites return to bust up their party and, this time, they must work alongside Ruby to send them back to Hell. It's crazy how well Bruce Campbell benefits from the addition of these characters to his crew. Of course, he has always been able to carry the series by himself but Pablo and Kelly, in particular, add so much to his character and the show overall. One of the best parts of this season was the inclusion of Ash's father, Brock, played by the magnificent Lee Majors. While his inclusion was brief, Majors was hilarious in the role and added another special something to the series.
Ash vs Evil Dead is one of the most delightful television experiences in a long time. It's slapstick comedy at its finest. In a day and age where so much comedy is reliant on pop culture references, it's refreshing that this show doesn't need any of that. In some ways, the show is actually better than the cult classic films. There's a more overarching story than its predecessors. It also surprisingly lends itself extremely well to 30 minute episodes. Ash vs Evil Dead pays tribute to what came before but certainly has justified its place as one of the best of 2016 and beyond.
1. Game of Thrones Season 6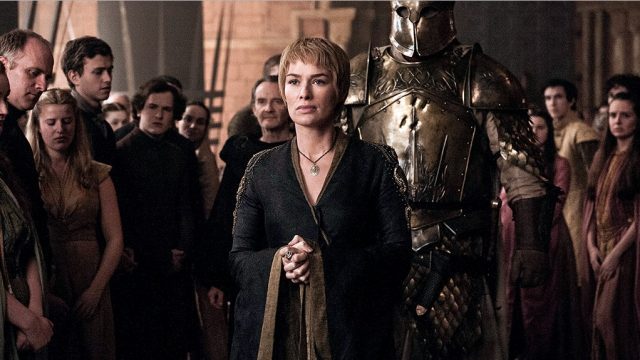 As much as we wanted to put Ash vs Evil Dead in this spot, come on, it has to be HBO's Game of Thrones. Since the series finale of Breaking Bad, this show has been the gold standard of television. At any moment, characters may die and the plot can be completely thrown away but somehow it keeps on kicking. Its characters are so good that it's nearly unfair to every other show. Even the characters you hate, like Cersei Lannister (Lena Headey), are still fantastic because of how good of characters they actually are. If there's any theme with this Top 5 Best of 2016 in Television, it's the characters. The characters make the story; not the other way around.
Trying to recap the season here is pointless but we'll address a few brief things. If you haven't been following Game of Thrones, then shame on you. While Seasons 5 and 6 featured a ton of buildup for the inevitable clash of the remaining characters, they still felt entirely necessary. With the rumor that there are only 13 total episodes of the series left, we can expect insanity the rest of the way.
The Lannister children will most certainly come to a head with one another soon enough. Cersei has seized control of the iron throne following the death of all of her children. Jaime (Nikolaj Coster-Waldau) has turned over a new leaf as a somewhat good guy. Meanwhile, Tyrion (Peter Dinklage) has dedicated his services to Daenerys Targaryen (Emilia Clarke) and her plans to take back King's Landing. Back in Winterfell, Jon Snow (Kit Harrington) has reclaimed the Stark family castle from the Boltons and is gearing up to fight the white walkers from beyond the wall.
Game of Thrones has been one of those rare television events where seemingly everyone is watching. It has received universal acclaim and will most certainly go down as one of the greatest television shows of all time. While Season 6 may not have been as action packed as some of the earlier seasons, Game of Thrones is the undisputed king of television at the moment. Therefore, it must top our TV list as the best of 2016.
Read our original Season 6 Wrap-Up here.
---
Cinema Smack's Top 10 Best Films of 2016
*Disclaimer: As with the television shows, we obviously didn't make it through every film this year. Specifically, some of the films released towards the end of the year such as La La Land (one of our most anticipated films of the year), Moonlight, and Manchester by the Sea won't appear on this list. 
Honorable Mentions
Before getting into the list proper, we'd like to throw out a few honorable mentions that didn't make the cut. Captain America: Civil War, Sully, and Swiss Army Man were all in the running. Again, this list is of Cinema Smack's personal favorites of the year and we tried to bring a little disparity to the list in terms of genre as well.
10. The Monster
This was a late addition to the list and it's a good one. The Monster stars Zoe Kazan and Ella Ballentine as a mother and daughter whose car breaks down on a tree lined road. Kathy (Kazan) is a cruel mother to Lizzy (Ballentine). Kathy is bringing her daughter to her father's when the car stalls. From there, a monster stalks the two from the surrounding woods. There are very few other supporting characters so the film is carried by these two performances.
The Monster hearkens back to classic films like Alien yet the characters are a bit more vulnerable. It's similar to Alien in that you don't get too many good glimpses at the namesake monster. Although, the effects on it are done very well and it serves as a legitimate threat to the characters. Also, the monster preys on and stalks its victims kind of like in Predator. However, Kathy and Lizzy have no real weapons or training in how to deal with such a dangerous threat. They must rely on intellect and planning to overcome the enemy.
The other thing that's great about this film is the relationship between the two main characters. There are flashback sequences that show their disdain for each other. As the plot continues, they do share some tender moments as death appears to be imminent. They rebuild their relationship in the most dire of circumstances and it's quite heartwarming. The Monster is the type of film needed in the horror genre with so much cookie cutter trash out there. If you're a fan of the genre, don't miss out on this one.
9. The Neon Demon
Stark, emotionless, and visceral. These are three of the best words to describe Nicolas Winding Refn's latest film, The Neon Demon. A young model named Jesse (Elle Fanning) moves to Los Angeles to pursue her career. There, she quickly ascends the ladder only to be met with contempt from other models. She also must deal with a coarse hotel manager (Keanu Reeves) and the wandering eyes of many of the film's male characters.
The film is very light on plot but delights the senses. There isn't always a lot going on in the story but the visuals are absolutely stunning. The wonderful usage of color and music to the amazing camerawork alone makes The Neon Demon one of the best films of 2016. Refn is an artist and filmmaking just happens to be his canvas. He's able to use a viewer's feelings to dictate the tone of his work. This film goes from being uncomfortable to horrifying in a moment's notice and is an experience that's all its own.
Read our original review of The Neon Demon here.
8. The Nice Guys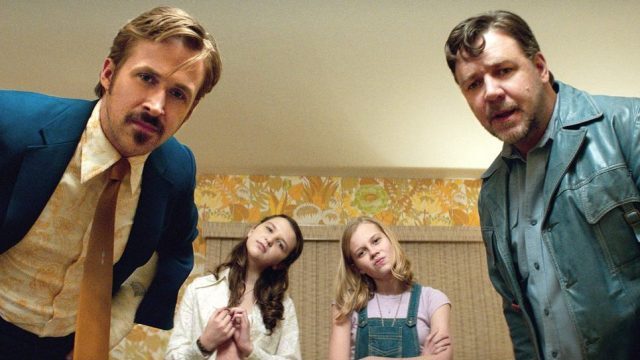 In 2005, Shane Black gave us the Kiss Kiss Bang Bang. In 2016, we got The Nice Guys. Both neo-noir comedy crime films have been praised for their performances and that's exactly why The Nice Guys is on this list. Holland March (Ryan Gosling) and Jackson Healy (Russell Crowe) are private investigators on separate cases. Their respective cases begin to intersect and they eventually team up to find out what happened to a supposedly deceased porn star.
Gosling and Crowe are hysterical as a tandem. There's a lot of quirky, offbeat humor that isn't your typical Hollywood fare. There's also a good chunk of action in the film but it's the pairing of the two stars that propels The Nice Guys into the best of 2016 discussion. Upon revisiting our original review of the film, we mention that the editing is pretty poor overall. While that may be the case, it wasn't even thought about when deciding to place The Nice Guys in our top 10. That's how well the acting and comedy deliver in this film. Gosling is one of the most underrated actors in Hollywood and Crowe has been as consistent as ever in the majority of his work.
Read our original review of The Nice Guys here.
7. Hell or High Water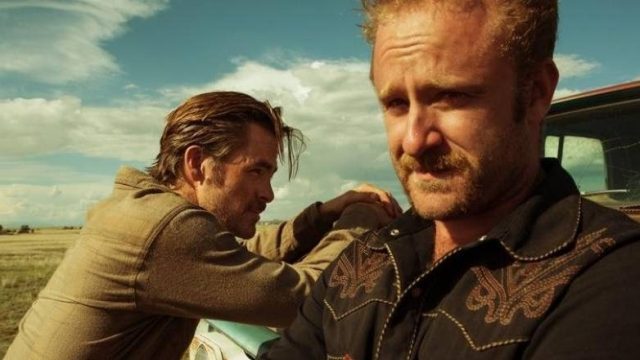 Here's another later addition to this list and it's a shame that we missed this when it first came out. Scottish director David Mackenzie has been pumping out films regularly since the early 2000's but it seems that Hell or High Water should thrust him into a bit of spotlight. With great performances by Chris Pine, Ben Foster, and the ever-fantastic Jeff Bridges, Hell or High Water is a sleeper hit this year. The film follows two brothers (Pine and Foster) who embark on a series of bank robberies to save their family farm. Bridges plays a Texas Ranger who, along with his partner, are out to catch the robbers.
Again, the common theme in our lists are performances. While technically being "the bad guys" of the film, Pine and Foster are extremely likable and you understand their plight. Foster is more outright bad than Pine yet the things he does are for the sake of his family. Bridges refuses to turn in a bad performance on film once again as the battle tested and near retirement Marcus Hamilton. He uses logic and gut feelings to figure out where the brothers may strike next. The film is full of beautiful, yet uninhabited, scenery. Rural Texas serves as a perfect backdrop for the story as a neo-Western bank heist movie. We let this one fly under the radar this year but it deserves heaps of praise in all respects.
6. Sausage Party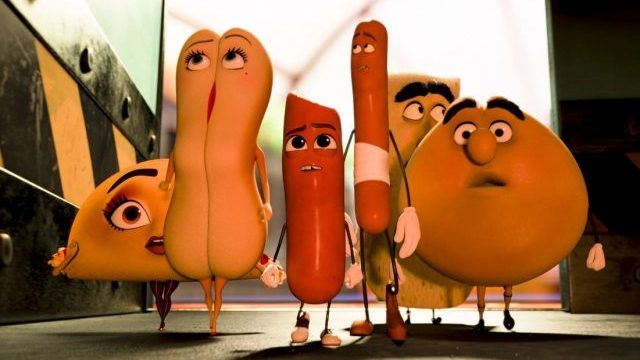 By far, the most raunchy and bizarre addition to the list is Sausage Party. This one is a bit unexpected just because of what it is. It's an animated R-rated comedy about various food based characters on a journey to discover the truth of The Great Beyond. The Great Beyond is where food goes after being purchased from the grocery store they inhabit.
Sausage Party is just too clever and too hilarious to not include on this list. It's as vulgar as can be with a lot of sexual innuendo as well as straight up sex acts. It can also be quite uproariously disturbing with its Saving Private Ryan homage and the horrors of The Great Beyond where characters are getting cooked and eaten. The cast is ridiculous with excellent voice acting from Seth Rogen, Kristen Wiig, David Krumholtz, Salma Hayek, and especially Edward Norton as Sammy Bagel Jr. Sausage Party was by far one of the funniest movies of the year and its overall execution was brilliant.
Read our original review for Sausage Party here.
5. Rogue One: A Star Wars Story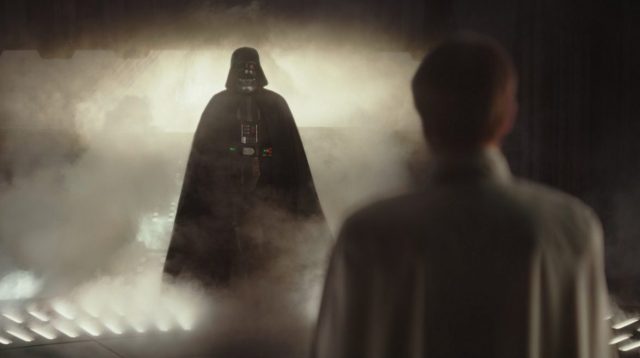 Come on. It's Star Wars. Of course, it's going to make this list. Rogue One isn't the best Star Wars movie but it's pretty excellent regardless. Jyn Erso (Felicity Jones) proposes to steal the plans for a superweapon, called the Death Star (duh). The Rebel Alliance denies the request while Jyn and a group of rebels go through with the plan anyway.
One of the biggest issues with Rogue One is that none of the characters are really up to par with the classic characters of the original trilogy. Fortunately, though, those are some big shoes to fill and Rogue One offers up plenty in action and Easter eggs for fans that make up for its shortcomings. Darth Vader has a brief role but also has some of the best scenes in the entire film. Grand Moff Tarkin was brought back from the dead literally as real-life actor Peter Cushing passed away in 1994. Cushing's likeness was recreated digitally with a voice actor speaking his lines for the film. A lot of time and effort went into the effect and it was awesome to see the character onscreen again.
While Rogue One wasn't quite as good as last year's The Force Awakens, it's more than enough to tide us all over until next year's Episode VIII. It felt nostalgic due to characters and events from the original Star Wars but also felt like a necessary piece of the story that we've never seen before. Disney has been killing it with their Star Wars films and there's no reason to think that they won't be an annual addition to these lists going forward.
Read our original review for Rogue One: A Star Wars Story here.
4. Nocturnal Animals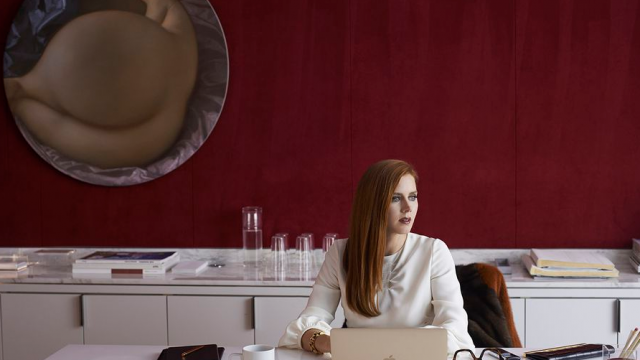 Here's one more that snuck onto our list at the end of 2016. Tom Ford's newest film, Nocturnal Animals, is exactly what we thought it would be. It's an elegant, yet sinister, thriller that mixes beautiful sets with heinous acts. The film is split into two different parts. There's that of Susan (Amy Adams), an art gallery owner, who receives a novel dedicated to her from her ex-husband. Then, there's that of the novel. There are distinct parallels between Susan's relationship with her ex-husband and the events of the novel that she reads throughout the film. The scenes jump back in forth from the real world (past and present) and the story world. Jake Gyllenhaal plays two roles as Susan's ex, Tony, and the protagonist of the book, Edward.
Nocturnal Animals jumps around frequently and the editing is a bit choppy but intentional. It doesn't keep you from getting absorbed in the story. In many instances, it enhances it. The ambiguous ending and lack of satisfaction may turn off some viewers but the film is an experience. It's unsettling and ugly when you peel back the layers of luxury. The characters are flawed and, in a way, there's no good or bad. There's only redemption and vengeance. Nocturnal Animals is a film that will require multiple viewings to pick up on all of its nuances but they're most welcome in a film this intriguing.
3. The Jungle Book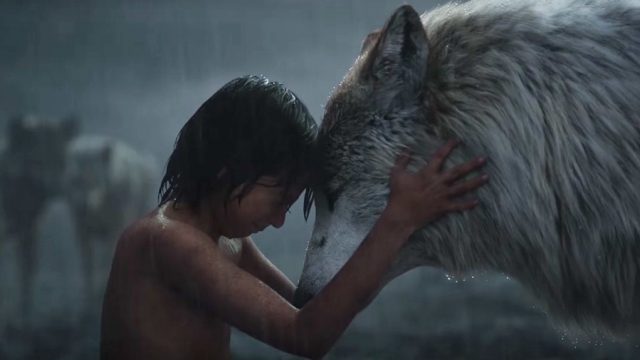 Jon Favreau's live action adaptation of The Jungle Book was everything a summer blockbuster should be and more. It was the first film to receive a five star rating on Cinema Smack and it certainly deserved it. There's simply nothing to dislike. Newcomer Neel Sethi as Mowgli was tasked with carrying the entire film as he's basically the only human character. Other than that, he interacts with CGI characters voiced by some of the best that Hollywood has to offer. Sir Ben Kingsley, Bill Murray, Christopher Walken, Scarlett Johansson, and Idris Elba all do a wonderful job voicing their respective characters.
The CGI effects are among some of the best ever seen. Not only are the animals lifelike but all of the environments are also digitally created. By merely looking at a scene, you'd never know it. It would be appalling if the visual effects team wasn't at least nominated for an Academy Award for their work.
The 2016 version of The Jungle Book is simply everything you want in an entertaining moviegoing experience. It paid tribute to previous versions of the story while also being a standalone entity. Also, it provided some of the most fun you could have at the movies from its action scenes and characters to its memorable renditions of songs from its 1967 cartoon counterpart. The Jungle Book was a big budget interpretation of a classic story that maintained quality in every possible instance. It more than deserves a spot on list of the best films of 2016.
Read our original review of The Jungle Book here.
2. Deadpool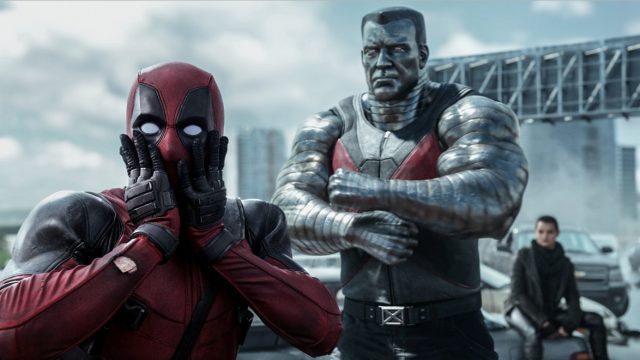 While the constant release of superhero films has been getting a bit old, Deadpool was a breath of fresh air. Like Sausage Party, it's vulgar and raunchy but it's also one of the best films of the year. Look at the numbers even. It's the highest grossing R-rated film of all time (when adjusted for inflation). Following Fox's butchering of the character in X-Men Origins: Wolverine, Ryan Reynolds got another shot to play the character and knocked it out of the park. This is the role that Reynolds was born to play and the film simply wouldn't be what it is without him. All of the character's traits are here including breaking the fourth wall, cursing, and, of course, chimichangas.
While Deadpool didn't have the budget of other superhero movies, it far exceeded expectations. Why would that be? Well, it's because of the characters, of course. In this case, lesser known X-Men like Colossus and Negasonic Teenage Warhead are featured and easily put all of the other X-Men films to shame. The filmmakers and Reynolds knew these characters and their attributes and it proved to be all of the difference. While Captain America: Civil War was an outstanding entry in the Marvel Cinematic Universe, Deadpool is the superhero movie of 2016.
1. Arrival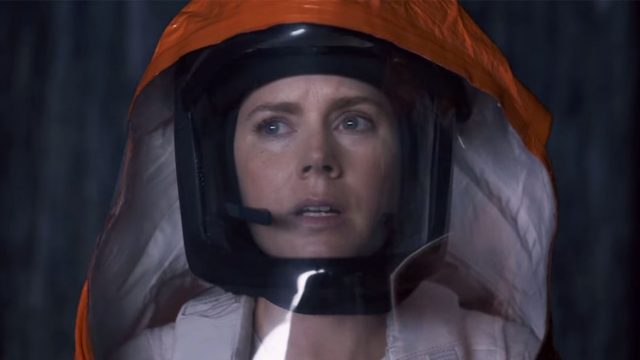 The number one spot on this list belongs solely to Arrival. This film was so beautifully paced, shot, and acted that it was a shoe-in for top honors. It's a bit disjointed at times but is done intentionally. When the final reveal occurs, it immediately makes you want to rewatch the film. For those that have yet to see it, Amy Adams plays a linguist who's contacted to help communicate with two aliens (AKA Heptapods) on their ship. Jeremy Renner also stars as a theoretical physicist who aids Louise (Adams) in her attempts.
As we stated in our review, Arrival is a thinking person's science fiction film. There's no constant action or space travel. It's about experiencing and interacting with something that we don't quite understand. It's the fear of something different that also brings up questions about human interaction as well. As the characters try to decipher the alien language, other nations deal with their own ships in less than peaceful ways. Every second is spent wondering what the Heptapods want and how multiple nations will coexist under crisis. All the while, Louise and Ian (Renner) have growing affection for the Heptapods and each other. Ultimately, Arrival is an emotionally gripping experience and is, without a doubt, the best film we've seen in 2016.
Read our original review of Arrival here.
---
So, there you have it! These are the shows and films that deserve recognition in our eyes. Though, there are plenty more that we didn't get a chance to see this year. As previously stated, La La Land wasn't shown in the area but was one of our most anticipated films. Upon seeing it, it could've potentially landed somewhere on the list. Again, this list is all subjective so if you have any comments, thoughts, or recommendations, comment below.
Thank you for being a part of Cinema Smack in 2016 and we can't wait to see what 2017 has in store!