Anticipation is at an absolute high as we're just days away from Hollywood's biggest night: the 90th Academy Awards. There's just something about the Oscars that's so gratifying as you see awards given to those deserving of recognition. It can also be maddening when your personal favorites lose out in controversial fashion (i.e. the Best Picture fiasco last year). Either way, such an important award ceremony calls for discussion. Therefore, it's time for Cinema Smack's 2018 Oscar Predictions!
This year's categories are very intriguing as it seems like there are a lot of fresh faces being nominated. Of course, there are a number of past nominees as well. After all, what kind of Academy Award show would it be without a Meryl Streep nomination? Yet, there seems to be more current buzz around many of the newcomers. Like last year, we'll be covering our picks in the categories for Best Writing (Original Screenplay/Adapted Screenplay), Actor/Actress in a Leading/Supporting Role, Directing, and Best Picture. Let's get to it!
---
Best Writing (Original Screenplay)
*Winner: Martin McDonagh for Three Billboards Outside Ebbing, Missouri*
Other nominees include Emily V. Gordon and Kumail Nanjiani for The Big Sick, Jordan Peele for Get Out, Greta Gerwig for Lady Bird, and Guillermo del Toro (also credited with the story) and Vanessa Taylor for The Shape of Water. 
Some of you may have never heard of Martin McDonagh before but this isn't his first time at the Oscars. He actually took home a statue back in 2006 for his Best Live Action Short Film, Six Shooter. He was also nominated in this same category in 2009 for his underrated masterpiece, In Bruges. Only three feature length films into his career, McDonagh has demonstrated a knack for drafting darkly comic stories that he couples with unforgettable performances from his actors. This is the case with Three Billboards Outside Ebbing, Missouri as well. McDonagh's screenplay provides a tremendous look at people in a small community and how one event links, divides, and throws their lives into upheaval. Each character goes through their own moments of clarity and the film is simply superb.
Like many of the categories that we're going to cover, this is a tough one to predict. This year's Best Original Screenplay category is essentially full of auteurs. Jordan Peele, Greta Gerwig, Guillermo del Toro, and McDonagh all wrote and directed their respective films. It's not often that there are so many nominees in one category that do so. It honestly wouldn't be surprising for any of these filmmakers to walk away with this award. Jordan Peele is probably most likely given the strong push that Get Out has received all year long. On the flip side, despite some pre-Oscar buzz, Emily V. Gordon and Kumail Nanjiani for The Big Sick seem like a long shot to win with so many heavy hitters. Either way, McDonagh is our pick here and he's more than deserving.
---
Best Writing (Adapted Screenplay)
*Winner: James Ivory for Call Me by Your Name*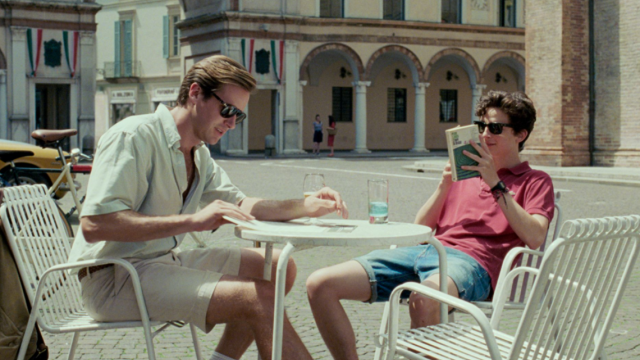 Other nominees include Scott Neustadter and Michael H. Weber for The Disaster Artist, Scott Frank, James Mangold (also credited with the story), and Michael Green for Logan, Aaron Sorkin for Molly's Game, and Virgil Williams and Dee Rees for Mudbound.
Admittedly, this one hurts a little. For as close of a race as the Original Screenplay category seems, this one is the exact opposite. In addition, we were extremely let down by Call Me by Your Name. The film has been nearly universally praised and we just don't see it. It's overlong, irritatingly devoid of interesting characters, and inconsistent on every level. Unfortunately, there's just no way that this misses out on the Best Adapted Screenplay Oscar. Even when you look at its competition, it's the only film that landed a Best Picture nod. This film has often been compared to last year's Best Picture winner, Moonlight. Well, there will be another thing tying the two together when Call Me by Your Name nabs this award just as Moonlight did last year.
For the sake of argument, we should probably at least mention the other dark horse nominees. For starters, The Disaster Artist has been referred to as a snub at this year's ceremony. To its credit, it's a surprisingly good film despite its goofy source material but "snub" may be a little too dramatic. Scott Frank, James Mangold, and Michael Green crafted an unbelievably poignant superhero film in Logan. Hugh Jackman's swansong as the X-Men's Wolverine was a smash hit and isn't your average Marvel film. An Oscar win would go a long way in legitimizing comic book movies. Netflix's Mudbound was rumored to be in the running for a Best Picture nod that ultimately never came to fruition. Though, like Logan, a win here would bring some legitimacy to the streaming medium. Lastly, Aaron Sorkin should always be considered a threat in a writing category.
---
Best Actor in a Supporting Role
*Winner: Sam Rockwell for Three Billboards Outside Ebbing, Missouri*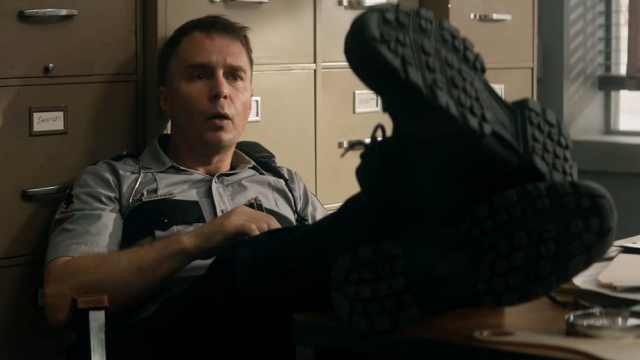 Other nominees include Willem Dafoe for The Florida Project, Woody Harrelson for Three Billboards Outside Ebbing, Missouri, Richard Jenkins for The Shape of Water, and Christopher Plummer for All the Money in the World. 
This category seems like Sam Rockwell's for the taking. That's not to say that any of the other nominees didn't do a good job in their respective roles. It's just how good and how important Rockwell's character of Officer Dixon is to the film as a whole. Like we mentioned before, each character in Three Billboards has their own moment of clarity and go through changes. The entire film is all about people having the wrong idea about each other and Rockwell's performance is the metaphorical cherry on top. For as good as his co-star is, it's likely that even Woody Harrelson would agree that Sam Rockwell deserves the award.
As for the other nominees, The Florida Project was mostly forgotten about other than Willem Dafoe's nomination. It has been 17 years since his last appearance in an Oscar category and is probably the closest threat to Rockwell. Richard Jenkins puts a charming and sometimes heartbreaking performance onscreen in The Shape of Water but it's odd that he beat out his co-star, Michael Shannon, for a nomination. Christopher Plummer is the oldest actor to ever win in this category and he does a fine job replacing the now blacklisted Kevin Spacey in All the Money in the World. However, it's doubtful that he adds a few more years to his current record in 2018.
---
Best Actress in a Supporting Role
*Winner: Laurie Metcalf for Lady Bird*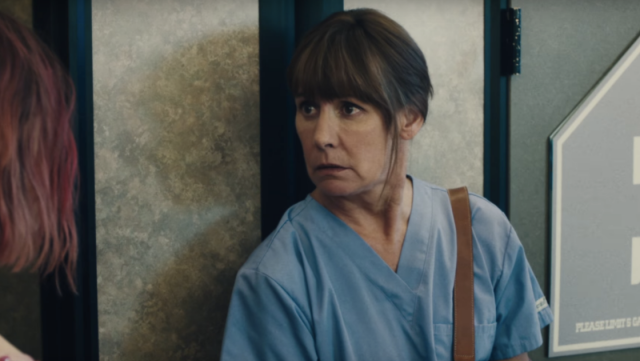 Other nominees include Mary J. Blige for Mudbound, Allison Janney for I, Tonya, Lesley Manville for Phantom Thread, and Octavia Spencer for The Shape of Water.
This one feels like a two woman race for the 2018 Oscar for Best Actress in a Supporting Role. The buzz is around either Laurie Metcalf or Allison Janney to win here. Though, it has been the latter that has been cleaning up on the award circuit leading up to the Oscars. While that has often been used as an indicator as to who will get the nod on Hollywood's biggest night, it's not necessarily for certain. While Janney is definitely great in I, Tonya, there's just something about Metcalf that seems to resonate, as does nearly everything, in Greta Gerwig's Lady Bird. No matter who you are, Lady Bird simply feels like a story that feels all-too-real. It's something that everyone can relate to and there's no doubt that parents who watch it will go through the emotional ebbs and flows of Metcalf's Marion McPherson.
Lesley Manville is quite good herself in Paul Thomas Anderson's period drama, Phantom Thread. That being said, it's strange that she got the nomination over Vicky Krieps. Maybe it's due to the other performance in the film (we'll get to that one), but Manville doesn't play as big of a role in the story as some of these other nominees do. On another note, Octavia Spencer has been nominated in this category for the second year in a row and both have felt a little undeserved. While she's certainly not bad in The Shape of Water by any means, her character definitely isn't one of the most memorable things about the film either.
---
Best Actor in a Leading Role
*Winner: Gary Oldman for Darkest Hour*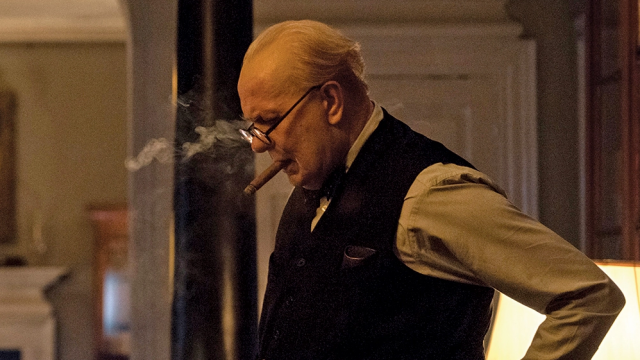 Other nominees include Timothée Chalamet for Call Me by Your Name, Daniel Day-Lewis for Phantom Thread, Daniel Kaluuya for Get Out, and Denzel Washington for Roman J. Israel, Esq.
We're going to change things up here and talk about the other nominees first. Again, we were not big on Call Me by Your Name. Timothée Chalamet's performance seemed whiny, immature, and simply unappealing. That's not entirely conventional when it comes to being nominated in this category. Daniel Kaluuya was good in Get Out but feels entirely overmatched. In all honesty, it's surprising that he even netted a nomination over some of the other performances that didn't receive recognition this past year. Denzel Washington is always a threat but his time should've been last year for his portrayal of Troy Maxson in Fences. What an amazing sendoff it would be for Daniel Day-Lewis to become the only male actor in history to win four Oscars. If he wins for Phantom Thread, he'll be tied with only Katharine Hepburn for acting Oscars in general.
However, it would be a total upset at this point if anyone other than Gary Oldman won the 2018 Oscar for Best Actor in a Leading Role. Oldman has been underrated for basically his entire career and is one of the greatest character actors of all time. His peer in this category, Day-Lewis, has a reputation for transforming into his characters and that's exactly what Oldman did as Winston Churchill in Darkest Hour. He absolutely makes the film. The entire time you're watching, it doesn't feel like an actor in the role. It feels like he is Winston Churchill. It's truly an amazing performance and it's about time that Gary Oldman is rightfully rewarded for his accomplishments in cinema. Daniel Day-Lewis could steal one on Oscar Sunday because of his supposed retirement from acting but we're still going with Oldman.
---
Best Actress in a Leading Role
*Winner: Sally Hawkins for The Shape of Water*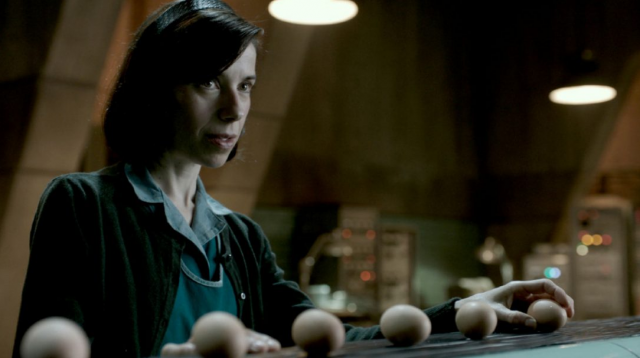 Other nominees include Frances McDormand for Three Billboards Outside Ebbing, Missouri, Margot Robbie in I, Tonya, Saoirse Ronan for Lady Bird, and Meryl Streep for The Post.
The Shape of Water landed at #2 on Cinema Smack's Best of 2017 list and with good reason. We said that, "in any other year, it would've landed at #1." A big reason for that is because of Sally Hawkins' performance as mute janitor, Elisa Esposito. Hawkins was nominated for Best Actress in a Supporting Role in 2014 for her role in Woody Allen's Blue Jasmine. She was excellent in that film but lost out to Lupita Nyong'o in 12 Years a Slave. In that case, it was hard to argue. This time around though, it would be a travesty for Hawkins to not win the 2018 Oscar. She's absolutely spellbinding as Elisa and she commands the entire movie without speaking a single word. There's really nothing else to say. She's wonderful in The Shape of Water.
That being said, the biggest threat to Hawkins in this category is Frances McDormand. Like Gary Oldman, she's one of the most underrated actresses in Hollywood and has been for nearly her entire career. Although, she did win in this category for Fargo back in 1997 and is definitely deserving of it this year if not for Hawkins. Margot Robbie does an excellent job portraying former Olympic figure skater Tonya Harding and should see plenty more opportunity to land an award of her own in the future. Saoirse Ronan receives her second Oscar nod here but, in a top heavy race, it's unlikely that she goes home with the award. That brings us to Meryl Streep. We said last year that she should be omitted from the acting categories for a few years. Yet, here she is again. Obviously, she's a good actress but she doesn't have to be nominated for everything she does. It's not like The Post will go down as one of the greatest films she has ever been in.
---
Directing
*Winner: Guillermo del Toro*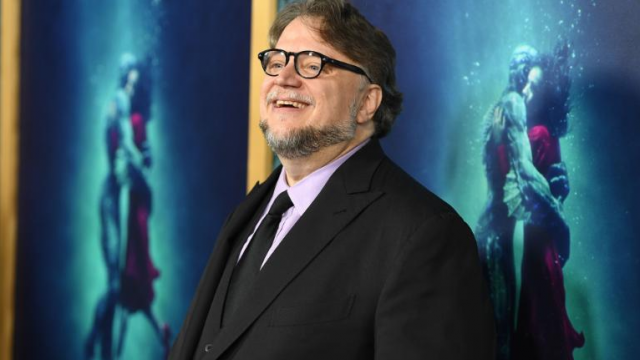 Other nominees include Christopher Nolan for Dunkirk, Jordan Peele for Get Out, Greta Gerwig for Lady Bird, and Paul Thomas Anderson for Phantom Thread. 
Like the Best Original Screenplay category, all the nominees here are essentially auteurs. These films turned out the way they did because of each of the nominees' respective vision. Christopher Nolan has long gone without recognition from the Academy for his work. It's understandable as sometimes his storytelling isn't great but he's definitely one of the best working directors today. Jordan Peele obviously did something right for Get Out to have had this level of success. While we liked (but didn't love) it on this site, the film's social commentary has resonated in 2017 and now 2018. Greta Gerwig hit it out of the park with her directorial debut and we can't wait to see what's next. Paul Thomas Anderson, as always, crafts an elegant artistic vision with Phantom Thread. The film certainly belongs among the elite of the past year.
However, there's no doubt that Guillermo del Toro deserves the 2018 Oscar for Directing. Del Toro has created something wholly original with The Shape of Water. As a filmmaker, he has a unique style that's all his own but he fine-tunes it here. The film is like a dark, twisted Beauty and the Beast but you can totally buy into it. It's a gothic fairy tale that only a visionary filmmaker like Guillermo del Toro can tell. For that, he deserves to be rewarded for the best film of his lengthy career.
---
Best Picture
*Winner: The Shape of Water*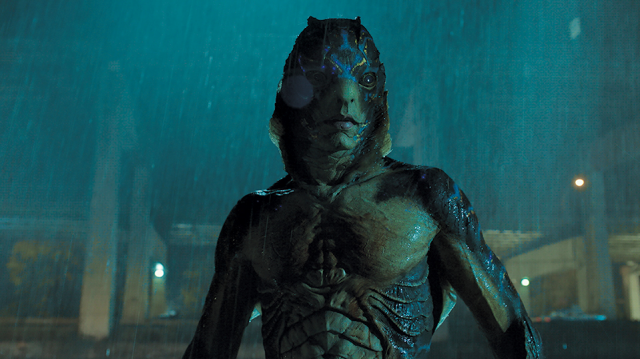 Other nominees include Call Me by Your Name, Darkest Hour, Dunkirk, Get Out, Lady Bird, Phantom Thread, The Post, and Three Billboards Outside Ebbing, Missouri.
Yeah, yeah. What else did you expect? We already said that this would've been #1 on our Best of 2017 list if not for Blade Runner 2049 being the marvel that it is. It's more like a #1b than a true #2 on our list. Either way, The Shape of Water is a magnificent film and it would be a shame if it didn't take home Best Picture. The Academy broke our hearts last year when La La Land was teased as the winner before Moonlight was revealed as the actual Best Picture winner. They can make it up to us this year by closing the show with the cast and crew of The Shape of Water onstage.
In all fairness, there are some really great nominees in this category that deserve the award as well. Specifically, Three Billboards Outside Ebbing, Missouri, Lady Bird, and Phantom Thread are the others that we'd go with. We've already made our feelings known about Call Me by Your Name. Darkest Hour and Dunkirk, which are basically companion pieces oddly enough, feel a bit far-fetched to win. Both Get Out and The Post simply feel overmatched despite being solid movies in their own rights. At the majority of award ceremonies, Three Billboards has been cleaning up Best Picture awards. It honestly wouldn't be a surprise if it did the same on Oscar Sunday. Yet, we believe that The Shape of Water is the cream of the crop in this year's Best Picture race.
---
That's it for our 2018 Oscar Predictions! This is truly a tough year to predict with a lot of competition in every category. Even some of the categories that feel like a given still contain a level of doubt. On top of that, the Academy is always good for a few swerves on Oscar Sunday.
Do you agree or disagree with our picks? Let us know in the comments below. Also, make sure to tune into the 90th Annual Academy Awards on Sunday, March 4th!