Every year, there are hundreds and hundreds of films released in the United States. When you add in films from across the entire world along with independent features and short films, that number probably stretches into the thousands. Needless to say, it's impossible to review every film that comes out in a given year. With the end of 2019 looming, there are a number of films that haven't received recognition on this site for one reason or another. Well, we're going to remedy that right now with Cinema Smack's 2019 Leftover Roundup!
For this feature, we've chosen a handful of films that didn't get standalone reviews. Some may not have had screenings in the area while others took a backseat to marquee titles. For many of the films listed below, there was just a logjam at the end of the year and we simply weren't able to get to them in time. Regardless, all of the films listed below come with a recommendation. Because of this, we'll forgo assigning star ratings for each "mini" review. Additionally, the films will be listed in alphabetical order instead of being ranked against each other.
With all that in mind, let's get to it!
---
Her Smell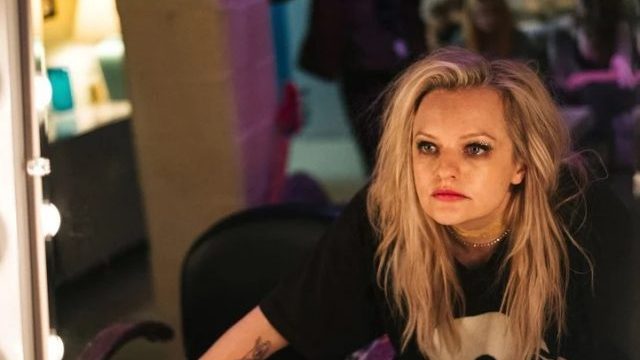 Her Smell centers on self-destructive punk rocker Becky Something (Elisabeth Moss) who struggles with fame and the lifestyle that comes with it. The film opens with home movie footage of happier times for Becky and her bandmates, Marielle Hell (Agyness Deyn) and Ali van der Wolff (Gayle Rankin), before jumping to the present day. Becky abuses drugs and alcohol while becoming a ticking time bomb for her band, Something She. Her friends, family, and manager, Howard Goodman (Eric Stoltz), try to keep her in check but Becky apparently won't be satisfied until she hits rock bottom.
This film is mostly a vehicle for Elisabeth Moss to show off her amazing range as a performer. While the other cast members all do a solid job, Moss outshines everyone. As Becky Something, she's rude, psychotic, and uncontrollable. Yet, writer/director Alex Ross Perry and Moss give the character emotional depth and are able to keep viewers glued to her every move. There have been so many stories about eccentric rock stars over the years and Her Smell borrows things from basically every one of them. The film is a wild look into the toll the rock and roll lifestyle takes on some people and is worth watching for the insanity of it alone. It's a bit too long overall but it never bores while proving that Moss is currently doing some of the best work of her entire career.
The Lighthouse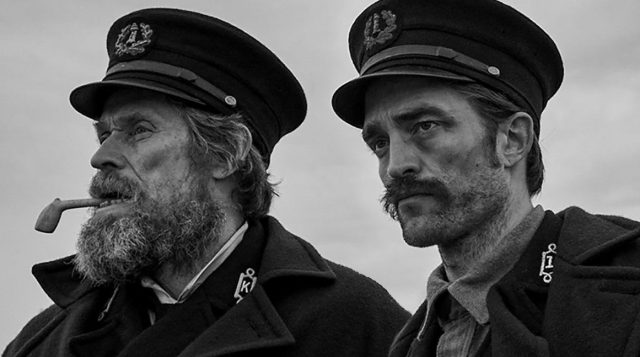 Robert Eggers previously painted a haunting supernatural picture with 2015's The Witch. He does so again with his newest film, The Lighthouse. The story centers around two lighthouse keepers in the 1890's who struggle to maintain their sanity while performing their duties. Ephraim Winslow (Robert Pattinson) arrives on a remote island to assist Thomas Wake (Willem Dafoe) in manning the island's lighthouse. With only each other for company, paranoia, cabin fever, and psychosis set in as Ephraim believes there may be something more sinister going on with the lighthouse.
Similar to Her Smell, The Lighthouse is another, albeit different, descent into madness. Robert Pattinson and Willem Dafoe are stunning in the film. At times, they're quiet and dedicated to their work. In other scenes, they're loud, drunk, and obnoxious. Sometimes they're best friends and sometimes bitter enemies. The film is shot in black and white with a 1.19:1 aspect ratio which gives it an old timey feel. At first, the aspect ratio is distracting but you eventually forget about it and find that it lends to the film's uniqueness. The story is mostly ambiguous and there's no doubt that many people aren't going to like this one. Though, film buffs seem to absolutely adore it. It's an overall frustrating experience but also an unforgettable one.
Marriage Story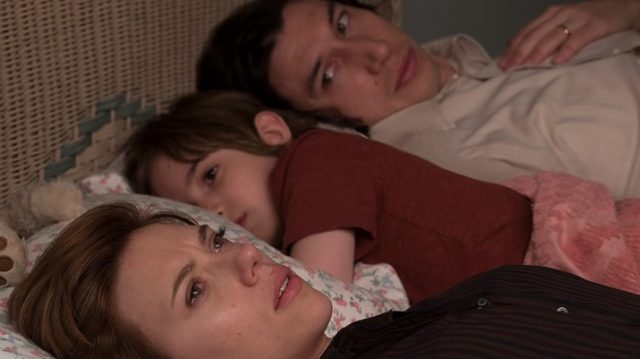 This is definitely one that's deserving of its own review but, since 2019 is just about wrapped up, we're going to include it here. The plot of Marriage Story centers on the Barber family. Charlie (Adam Driver) and Nicole (Scarlett Johansson are a couple living in New York and running a theater company. Their marriage has begun to dissolve and they decide to amicably part ways. Nicole relocates to Los Angeles with their young son, Henry (Azhy Robertson), to film a pilot for a new television series while Charlie remains in New York. Nicole is urged to speak with Nora Fanshaw (Laura Dern), a divorce lawyer, who further complicates the couple's split. Things begin to turn ugly as both Charlie and Nicole try to remain on good terms during a process that will change both of their lives.
Marriage Story is, no doubt, one of the best films of the year and will most likely be represented heavily come awards time. Writer/director Noah Baumbach crafts a wonderfully sad and relatable story bolstered by knockout performances. Laura Dern, Alan Alda, and Ray Liotta all play lawyers hired by the Barbers that sway them in ways that the former couple never thought they could be swayed. Though, it's Adam Driver and Scarlett Johansson that deliver knockout performances that are realistic and raw. That being said, it's a tad bit longer than it needs to be with some meandering in its final act. There's a particular flare up between Charlie and Nicole that leaves you on the edge of your seat but then the film cools off a little too long. Still, Marriage Story is an impressive piece of romantic drama with heart, understanding, and even some comedy for good measure.
The Nightingale
Set in 1825, a young Irish convict named Clare (Aisling Franciosi) is sentenced to servitude along with her husband, Aidan (Michael Sheasby), in Tasmania. She approaches Lieutenant Hawkins (Sam Claflin) about her sentence who retaliates with a horrible act of violence against Clare and her family. Left mentally and emotionally broken, Clare tracks Hawkins across the Tasmanian wildnerness with an Aboriginal tracker named Billy (Baykali Ganambarr) to exact her revenge.
The Nightingale is yet another challenging watch for viewers. Just like a lot of films in this roundup, it comes in at over two hours and utilizes a slow burn approach to its storytelling. It's also another one of those overly long films that's never boring though too. Aisling Franciosi is excellent as Clare. She plays the character with so much anger and hatred because of the acts committed against her and her family. She's transformed by the events and relentless in her pursuit of the lieutenant. Sam Claflin's Lieutenant Hawkins is honestly one of the most vile characters put on film in 2019. Baykali Ganambarr's Billy is a misunderstood and profiled character that Clare needs to accomplish her goal but doesn't especially want. Writer/director Jennifer Kent blew audiences away with her debut feature, The Babadook, back in 2014 and she puts together another uneasy effort with The Nightingale. She's basically the female version of The Lighthouse's Robert Eggers and we're looking forward to what both of these filmmakers come out with next.
Parasite
Bong Joon Ho's Parasite follows a family of swindlers who finagle their way into working for a young wealthy family. Prior to their employment, the Kim family works low paying jobs to make ends meet. The son, Ki-woo (Choi Woo-shik), is suggested by his friend to pose as a university student to tutor the wealthy Park family's daughter, Da-hye (Jung Ziso). After Ki-woo successfully weasels his way into the job, his sister, Ki-jung (Park So Dam), father, Ki-taek (Song Kang Ho), and mother, Chung-sook (Chang Hyae Jin), follow suit. Though, once the family is entrenched with the Parks, they encounter something completely unexpected.
For many, Parasite has been cited as the best film of the year. While we wouldn't go that far, its projected place among 2019's elite is understandable. The cast across the board is excellent and the story is entertaining from start to finish. There are constantly new wrinkles being added that keep you fully invested in both the story and its characters. The biggest complaint one could make about the film is in its clash of styles. At times, it can be an uproarious comedy. It can also be a tough drama and even a pulse pounding thriller. It does everything very well but it's just a bit disjointed as it navigates these different genres.
Portrait of a Lady on Fire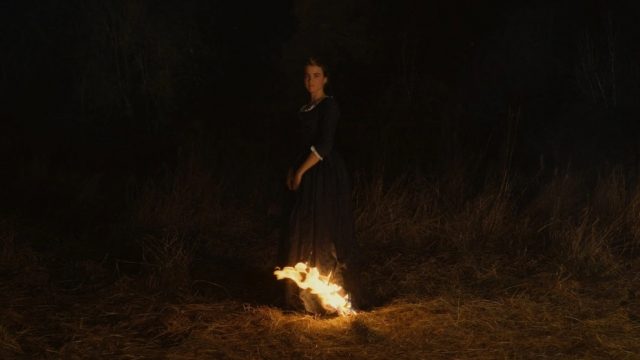 Céline Sciamma's Portrait of a Lady on Fire follows a young female painter named Marianne (Noémie Merlant). She's hired by La Comtesse (Valeria Golino) to secretly paint a portrait of her daughter, Héloïse (Adèle Haenel), who's to be married to a Milanese nobleman. Héloïse refuses to pose for anyone so Marianne is tasked with accompanying her by day and painting her from memory by night. The two form a bond despite the underhanded tactics from Marianne and her obligation to finish the portrait.
You may not have heard of Sciamma's film as it hasn't officially been released in the United States as of this writing. It has screened at a number of film festivals but it's not slated for wide release until Valentine's Day 2020. Like Parasite though, it's a film that has found a spot on many Best of 2019 lists as we approach the end of the year. Bolstered by an interesting story and excellent performances, it's not hard to see why. The whole cast is great but it's the chemistry between Noémie Merlant and Adèle Haenel that commands attention. There's an innocence to both characters as they're drawn to one another but also maintain a reasonable amount of distance. Every moment between the two is tense for various reasons and the film rarely strays from its slow burn storytelling. The only real negative of the film is that you can kind of see where things are going almost from the get-go. Yet, in a film this good, that's not the worst issue to have.
Teen Spirit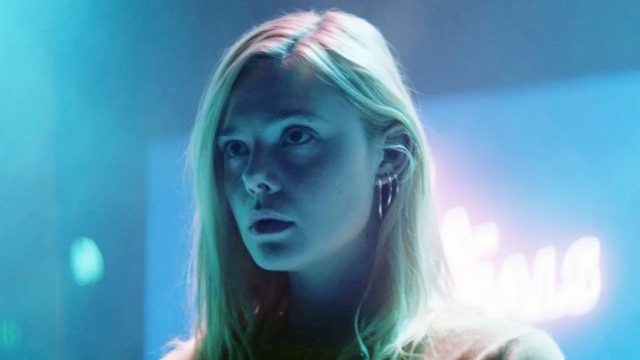 Teen Spirit sees Violet (Elle Fanning), a shy teenager, as an aspiring singer who's chosen to appear on a television show called Teen Spirit. The show is a singing competition meant to test her talent, integrity, and ambition. She takes on an older man named Vlad (Zlatko Buric) as her mentor who tries to guide her towards everything she has ever wanted. Along the way, she's enticed by the high profile lifestyle, deceptive people within the industry, and the ultimate price of fame while forgetting her humble beginnings.
The film was written and directed by Max Minghella who's perhaps better known for his role as Nick Blaine in The Handmaid's Tale. As his debut film, Minghella shows a knack for storytelling and an eye for beautiful shots. Overall, Teen Spirit is almost a mix between last year's Vox Lux and the aforementioned Her Smell. These musical dramas often employ a lot of the same themes and Teen Spirit is no different. Everything is very well done here and Elle Fanning is a more than capable actress. Though, she has already done something somewhat similar with her work in 2016's The Neon Demon. The film gets a recommendation from us but its biggest shortcomings are that it feels like something that has been done a few too many times with more pizzazz in other versions. It's still a very nice debut for Minghella with good performances from all involved.
Under the Silver Lake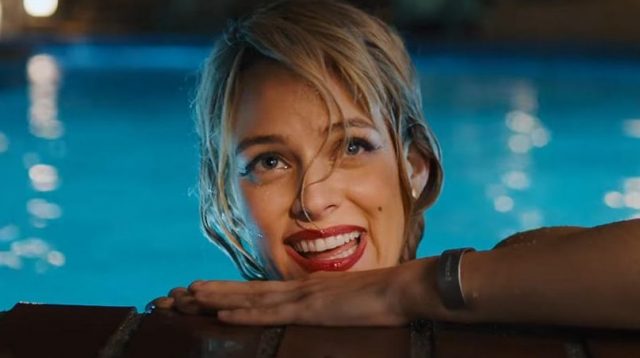 This one teams with Teen Spirit as both films released on the same day back in April. Though, while Teen Spirit is somewhat straight forward, Under the Silver Lake is anything but. Set in Los Angeles, the film follows a young man named Sam (Andrew Garfield) who has a chance encounter with his attractive neighbor, Sarah (Riley Keough). Unfortunately for Sam, Sarah disappears the very next day despite Sarah suggesting they hang out. From here, Sam sets off on a bizarre trip across the city searching for Sarah while uncovering secret messages and conspiracies.
Under the Silver Lake is a tough one to gauge. It's another one that clocks in well over two hours and it's hard to say if it actually needs that much time. This is especially puzzling since writer/director David Robert Mitchell crafted a stellar film in 2014's It Follows which is a brisk hour and forty minutes. Regardless, there's still a lot to like. The glitz and glamour of Hollywood peaks out every now and then and Mitchell's eye for great shots is still on full display. Andrew Garfield puts in a solid performance as usual as does the rest of the cast. In a way, the film is almost a combination of Rian Johnson's Brick and The Big Lebowski from the Coen brothers. Its neo-noir approach and wacky story and characters keep you invested. Yet, it probably meanders a little too much for its own good when all's said and done.
---
That's going to do it for Cinema Smack's 2019 Leftover Roundup! Obviously, this isn't every film from the past year that was missed but these are eight films that we felt needed some added spotlight prior to our year-end list.
If you feel like something was missed, feel free to post your thoughts and recommendations of some unheralded films from the year in the comment section below! We have one more feature remaining for 2019 so tune back in tomorrow for Cinema Smack's Best of 2019!