With the 93rd Annual Academy Awards set to air on the final Sunday of April here in 2021, it's kind of surreal to think back to last year's ceremony. Due to the COVID-19 pandemic, the film industry has been turned completely upside down with theaters still closed or operating on a lighter schedule, films postponed or delayed indefinitely, and streaming services doing everything they can to get new releases to the general public. It's just crazy to see how much has changed in a little over a year. Despite all of this, this year's strange crop of Oscar nominees is oddly satisfying. For the first time in recent memory, it feels like all of these nominees actually deserve to be in this spot. In the past, it felt like there'd always be one or two films that would eek their way into a category but that's not the case here. Even with COVID-19 throwing a huge cog into the Hollywood machine, there are some amazing films on display at this year's award show that would fit in well in any normal year as well.
As returning readers may know, we like to pound the table for the talent and films that we feel are most deserving of the awards they're nominated for. That has garnered a little bit of criticism in the past from those who follow the recent buzz but choose not to read the explanations behind our picks. We urge readers to keep in mind that this is all in good fun. You can find recent Oscar buzz literally anywhere. Here, we aim to present an informed opinion while also addressing some possible and sometimes most likely outcomes.
With that, let's get to Cinema Smack's 2021 Oscar Predictions!
---
Best Writing (Original Screenplay)
*Winner: Aaron Sorkin for The Trial of the Chicago 7*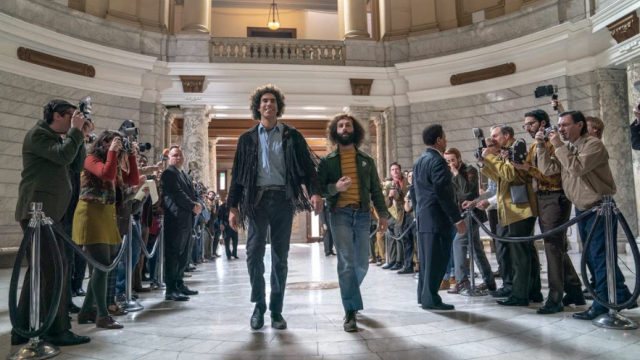 Other nominees include Will Berson and Shaka King (story by Berson and King with Kenny Lucas and Keith Lucas) for Judas and the Black Messiah, Lee Isaac Chung for Minari, Emerald Fennell for Promising Young Woman, and Darius Marder and Abraham Marder (story by Darius Marder and Derek Cianfrance) for Sound of Metal. 
We begin with a category that had a pretty obvious winner last year but has something of a wide open race when it comes to this year's nominees. We're going to argue numerous times throughout this feature that Shaka King's Judas and the Black Messiah is the most powerful film in the entire list of nominees. Based on that, it wouldn't be surprising if the screenplay from King and Will Berson nabbed the duo, along with Kenny and Keith Lucas, Oscar statues for their work. However, it's the message of the film that is its strongest point and maybe not the screenplay itself. There's been a fair amount of buzz behind Minari but, unlike Parasite which took home this award last year, Lee Isaac Chung's script doesn't match the heights of last year's runaway Oscar darling. Darius and Abraham Marder put together a beautiful tale about a young heavy metal musician dealing with going deaf in Sound of Metal. Yet, that film is probably the one that feels most unlikely to come away with one of the bigger awards despite being very, very good.
This leaves two names duking it out for the Best Original Screenplay statue. Emerald Fennell crafts an intelligently quirky but relevant and thoughtful screenplay with her pastel colored fever dream, Promising Young Woman. Just as race issues, inequality, and lack of representation have plagued the Academy Awards in recent years, Fennell's work throws women into a similar light. It's very likely that she walks away with the award and would be deserving of it but we're going to go with Aaron Sorkin for The Trial of the Chicago 7 on this one. Sorkin has just been so damn good when it comes to crafting rock solid scripts. He was greatly overlooked for his superb directorial debut, Molly's Game, and hasn't won an Oscar since winning Best Adapted Screenplay for The Social Network over a decade ago. With such a timely and relevant story being expertly told in The Trial of the Chicago 7, there's no reason to overlook Sorkin once again.
---
Best Writing (Adapted Screenplay)
*Winner: Chloé Zhao for Nomadland*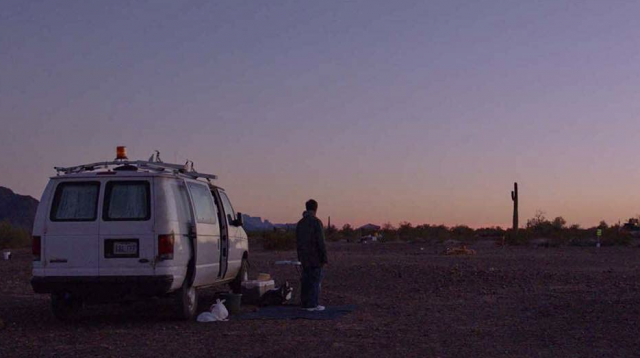 Other nominees include Sacha Baron Cohen and a ton of others for Borat Subsequent Moviefilm, Christopher Hampton and Florian Zeller for The Father, Kemp Powers for One Night in Miami…, and Ramin Bahrani for The White Tiger.
Sacha Baron Cohen and his crew are not winning this award for Borat Subsequent Moviefilm. Just because some of its moments were bold does not mean that its supposed script was any good. Sure, it's impressive that Cohen gets away with some of the things he gets away with but that's about it. Ramin Bahrani is a surprising nominee as The White Tiger got no other award nominations. That being said, it's a very solid film that more people should probably watch. With films like Judas and the Black Messiah, Promising Young Woman, and The Trial of the Chicago 7 touching on many social issues of the modern day, it feels like Regina King's One Night in Miami… ended up as the odd man out even though it shares many of the same traits. Because of its lack of representation in other major categories, it feels like Kemp Powers is going to miss out on nabbing his first award this year.
Like the Best Original Screenplay category, two heavy hitters remain. Christopher Hampton and Florian Zeller collaborate on The Father, a film that's so charming, depressing, irritating, and, again, depressing that it's hard to see the two losing out to anyone. In this case, though, they do. Chloé Zhao is pretty much the only name being linked to this award for her film, Nomadland. Zhao adapts her fiction film version from a non-fiction book and tells the story in an almost documentary fashion. In theory, it sounds like a crazy experiment that could never work. In execution, Nomadland is a beautifully poignant piece of experimental filmmaking. While The Father, which is adapted from Zeller's own play, may have a better story overall, there's no one that overcame more adversity in an adaptation than Zhao.
---
Best Actor in a Supporting Role
*Winner: Daniel Kaluuya for Judas and the Black Messiah*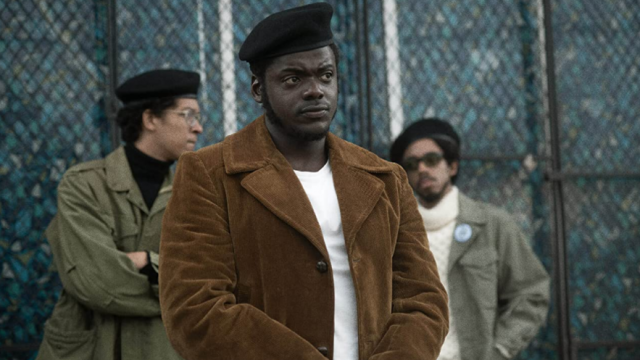 Other nominees include Sacha Baron Cohen for The Trial of the Chicago 7, Leslie Odom Jr. for One Night in Miami…, Paul Raci for Sound of Metal, and LaKeith Stanfield for Judas and the Black Messiah.
The Best Actor in a Supporting Role category is a bit strange because, on paper, it's absolutely stacked. Sacha Baron Cohen gives maybe his best performance ever as activist Abbie Hoffman while Leslie Odom Jr. is one of the highlights of the aforementioned snub, One Night in Miami… Paul Raci is probably the biggest surprise of this bunch only because he tends to be a bit player in everything he's in. After seeing him in Sound of Metal, though, there's no doubt that he belongs in this category as his presence and importance to the story change the entire film. Raci may be the biggest surprise but he also earned every bit of recognition he's gotten this awards season with his performance in the film. LaKeith Stanfield gets kind of screwed by being dumped in this category as he's definitely the main character in Judas and the Black Messiah. A nomination in the Best Actor in a Leading Role category would've given Stanfield a better chance at winning than the one he gets here.
That's because Daniel Kaluuya is a near-lock for an Oscar win for his performance as Black Panther chairman Fred Hampton in the aforementioned Judas and the Black Messiah. There won't be any surprise upset or anything like that as this is Kaluuya's time. He wasn't quite ready for a win when he was last nominated for Jordan Peele's Get Out but completely absorbs himself into his role as Hampton. In our original review of the film, we stated that this could be a career defining performance and that sentiment remains. Kaluuya plays Hampton with an intensity fueled by racial tension and hostility but still manages to make him likable due to a tender and relatable side that's frequently seen onscreen. Because of his powerhouse performance, this is Kaluuya's category to lose come Oscar night.
---
Best Actress in a Supporting Role
*Winner: Yuh-Jung Youn for Minari*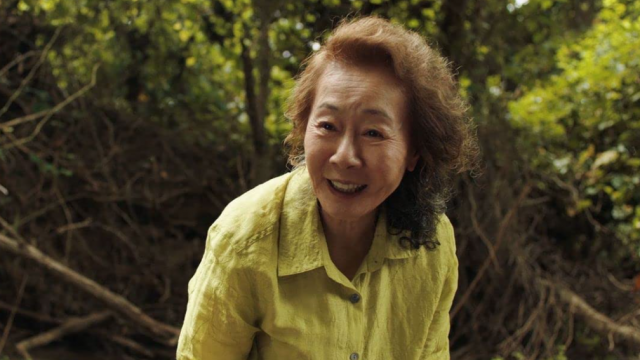 Other nominees include Maria Bakalova for Borat Subsequent Moviefilm, Glenn Close for Hillbilly Elegy, Olivia Colman for The Father, and Amanda Seyfried for Mank.
Maria Bakalova is not winning this award for Borat Subsequent Moviefilm. Not happening. While she was certainly a very entertaining part of that film, it's crazy to think that her performance got enough traction to land her an Oscar nomination especially when someone like Jodie Foster was snubbed for The Mauritanian. Even a nomination for Olivia Cooke for Sound of Metal would've made sense but I digress. Glenn Close is kind of becoming the new Meryl Streep minus the hardware with her eighth acting nomination this year. Oddly enough, her role in Hillbilly Elegy also netted her a Razzie Award nomination for Worst Supporting Actress. Frankly, it'd be a total shock to see her win because of that alone. If memory serves correct, Amanda Seyfried was pretty good in Mank. The problem is that that film is almost entirely forgettable. Simply put, she's not winning this either. Olivia Colman won Best Actress in a Leading Role for The Favourite a few years back and is great again in The Father. Though, she's not quite the standout of that film as we'll soon discuss.
While Bakalova could pull out a surprise victory mainly because of the massive amount of support she received after the release of the film, it's more likely that Yuh-Jung Youn gets the nod for her role as Soonja in Minari. This is one of those instances where the recent buzz has been all about Youn. While we're not overly high on Minari as a heavy hitting contender in this year's Oscar race, this is one award that we can see the film coming away with. Youn is great in the first half of the film before she (and the film itself, frankly) loses steam in its back half. Still though, Yuh-Jung Youn molds Soonja into the most memorable character in the film and one that surely warrants an Oscar win over the other nominees in this category.
---
Best Actor in a Leading Role
*Winner: Chadwick Boseman for Ma Rainey's Black Bottom*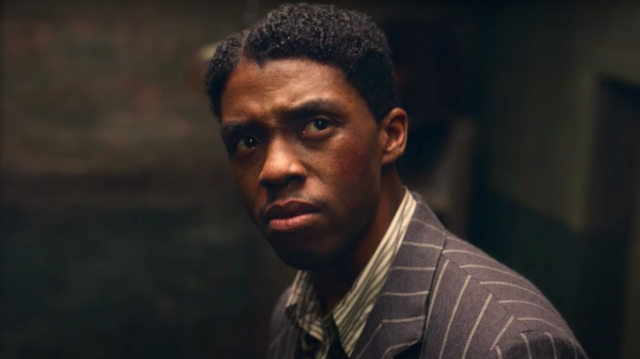 Other nominees include Riz Ahmed for Sound of Metal, Anthony Hopkins for The Father, Gary Oldman for Mank, and Steven Yeun for Minari.
This is another category where there's almost certainly a winner already in mind. Even though he does a phenomenal job in Sound of Metal, Riz Ahmed feels like a long shot for a win. Gary Oldman won his first Oscar for Darkest Hour a few years back and deservedly so. His role as Herman Mankiewicz in David Fincher's overly long and inconsequential Mank isn't Oldman's best but he's easily the most noteworthy thing about that particular film as well. It just doesn't seem likely that he nabs a second Oscar win for this underwhelming film. Steven Yeun is a bit of a surprise nominee for Minari. While he does a decent enough job in his role, he disappears for large portions of the film and his performance doesn't jump out as being worthy of such a prestigious award. This is especially the case when someone like LaKeith Stanfield was dumped in the Supporting category when he easily could've fit in here over Yeun.
In perhaps any other year, Anthony Hopkins would be the obvious choice of a winner for his role in Florian Zeller's The Father. As a man stricken with dementia and severe memory loss, Hopkins almost singlehandedly tells the film's story with his performance. Yes, there are other characters he interacts with but, without the acting chops of Hopkins, The Father doesn't come close to being as good as it is. That being said, this award is going to the late Chadwick Boseman. For his final film role, Boseman puts his all into becoming the rebellious trumpeter, Levee. Following his surprising death last year, there's no doubt that Boseman is always going to be remembered for being T'Challa/Black Panther in the Marvel Cinematic Universe but he gives the best performance of his career as Levee. Come Oscar Sunday, he'll be welcomed posthumously into the Academy Award winning ranks for it.
---
Best Actress in a Leading Role
*Winner: Frances McDormand for Nomadland*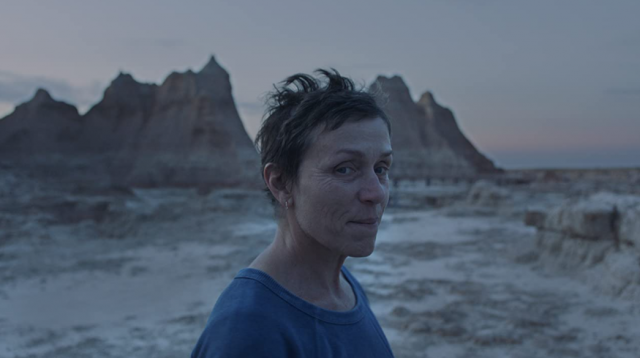 Other nominees include Viola Davis for Ma Rainey's Black Bottom, Andra Day for The United States vs. Billie Holiday, Vanessa Kirby for Pieces of a Woman, and Carey Mulligan for Promising Young Woman.
Here's another category that's pretty stacked in terms of wonderful talent. The lone outlier is probably Andra Day for The United States vs. Billie Holiday which didn't get any other nominations. When it comes to the rest of the nominees, it could really be anyone's guess as to who's winning the Oscar here. Viola Davis is a logical choice given her undeniable talent as well as her magnetic performance as Ma Rainey. As we just discussed, however, that film's success is more about Boseman than it is Davis despite still being damn good. Vanessa Kirby seems like the underdog in this situation and, personally, would be our choice to win for her emotionally shattered portrayal of Martha in Pieces of a Woman. It's a real shame that that film was snubbed mightily in favor of something like Minari that doesn't feel as up to par as the other Best Picture nominees. Instead, Carey Mulligan has generated more buzz than Kirby as Cassandra in Promising Young Woman. While Davis or Mulligan do seem like potential winners, we're going in a more tried and true direction here.
Frances McDormand has been underrated for far too long throughout her career. Since her Best Actress win back in 2018 for Three Billboards Outside Ebbing, Missouri, it feels like people have started to recognize McDormand's talent. She has long been pegged as a nominee for her role as Fern in Nomadland and, as expected, here she is. For the film, McDormand actually adopted aspects of the nomadic lifestyle as she lived the part as much as she could. Her dedication to the role and the final product onscreen basically speak for themselves. It wouldn't be the least bit surprising for McDormand to win her third Academy Award. For the sake of our predictions, she seems like the one most likely, and also deserving, to get the nod.
---
Directing
*Winner: Chloé Zhao for Nomadland*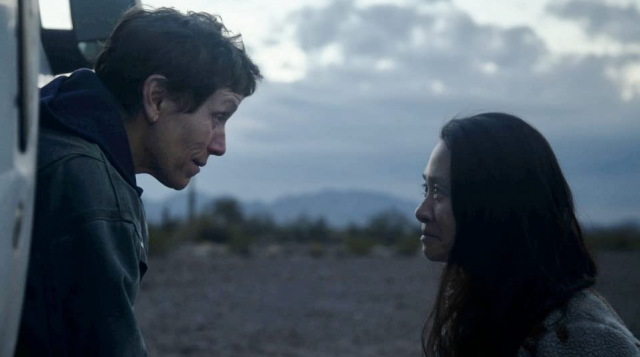 Other nominees include Thomas Vinterberg for Another Round, David Fincher for Mank, Lee Isaac Chung for Minari, and Emerald Fennell for Promising Young Woman.
For the Directing category, you can pretty much take everything we said about Frances McDormand's dedication and how deserving she is and apply it to Nomadland writer/director Chloé Zhao as well. Zhao has created such a beautifully stark and breathtakingly barren film that really displays the power of the visual medium. Some members of the casual moviegoing audience may find Nomadland boring due to its lack of a compelling story. There's just something so tangible about the entire experience that this is a totally unfair assessment. Cinephiles and fans of experimental dramas are sure to love the film as it really does embody what filmmaking is all about.
Even though Zhao is clearly our pick to win, let's go through the other nominees quick. Danish filmmaker Thomas Vinterberg is a surprise nominee but maybe shouldn't be judging by the praise his film, Another Round, has gotten. Regardless, he's probably a long shot to win in this category. As we've previously mentioned, Mank isn't nearly the best work of Fincher's iconic career and doesn't appear to be the title that finally nabs him the elusive Oscar that's been just out of reach throughout his career. Lee Isaac Chung for Minari just isn't jiving. Despite its critical success and rave reviews, the film just isn't nearly the masterpiece that some have made it out to be. Emerald Fennell appears to be the most likely candidate to bounce Zhao out of the winner's seat but Promising Young Woman doesn't fit the Oscar mold especially as of late. The film landed at #7 on our Best of 2020 and you should definitely see it but, if it takes home some top awards, we'd be surprised.
---
Best Picture
*Winner: Judas and the Black Messiah*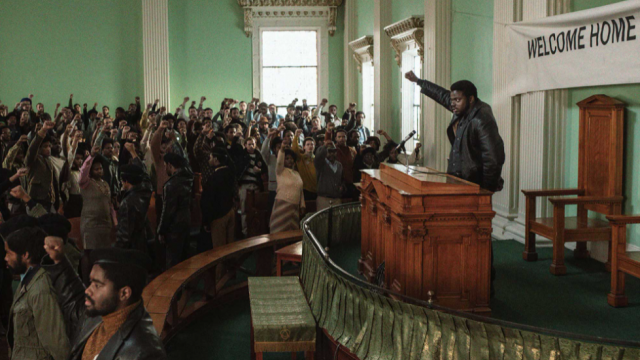 Other nominees include The Father, Mank, Minari, Nomadland, Promising Young Woman, Sound of Metal, and The Trial of the Chicago 7.
For Best Picture, we're getting a little bold. With all signs squarely pointing, once again, to Nomadland, Judas and the Black Messiah is the most powerful, relevant, and essential film of the bunch. With everything that has happened in the past few years with police shootings, rioting, violence, and destruction, Judas and the Black Messiah couldn't be any more pertinent if it tried. It's the film that BlacKkKlansman wanted to be but without the Spike Lee problem. It's a more realistic and raw look at race relations than past Oscar winner Green Book. Simply put, this is the type of film that people should be seeing to understand the divide that we face in modern society despite being a chronicling of the past.
When it comes to the other nominees, there are other potential winners with probable winner, Nomadland, at the top of the list with dark horse candidates, Promising Young Woman and Minari, firmly behind that. Of course, we've made our feelings about Minari and Mank known as both are underwhelming and somewhat forgettable in terms of story. The Father and Sound of Metal are both personal stories that don't quite have the "big picture" appeal that films like Judas and the Black Messiah, Nomadland, Promising Young Woman, and even The Trial of the Chicago 7 have. Both are very good and deserve to be in this spot but it's just hard to see either of them pulling out the upset.
Again, Nomadland appears to be the frontrunner, but the Academy of Motion Picture Arts and Sciences really needs to start looking at film differently when it comes to Best Picture. Filmmaking can be used to move people and send a message. Obviously, all of these films are good (yes, even Minari and Mank) for varying reasons but which of these eight titles is going to resonate the most with people today? In all fairness to Nomadland, which tells a very powerful story itself, Judas and the Black Messiah is a film that's so culturally relevant right now even if it takes place over fifty years ago. Everyone should see this film as it's arguably the best of 2021 so far and Shaka King, his cast, and crew all deserve every bit of success they can muster from Judas and the Black Messiah.
---
So, that's going to be it for Cinema Smack's 2021 Oscar Predictions! With a very strange 2020 forcing filmmakers and studios to delay a lot of big titles, the year was not a letdown for quality filmmaking and 2021 has started off relatively strong as well. The global pandemic has forced audiences to find new ways to enjoy the art of filmmaking largely from the comfort of their own home. For those who've yet to see a lot of these Oscar nominees, you're in luck. All of these films are currently available to watch either on streaming services or for video-on-demand rental/purchase right now!
So, do you agree or disagree with our picks? Let us know in the comment section below and tune in this Sunday to see the best that Hollywood has to offer!