With the multitude of films that are released every year, sometimes one just falls through the cracks. Today, we're reviewing Ryan Coogler's Fruitvale Station just in case you missed it…
It's not every day that a feature length film from a debuting director has such power and meaning behind it while also having little to no flaws. It's also quite uncommon that a relative newcomer featured in a starring role can take such command of an entire film and lead viewers through a range of emotions. Ryan Coogler's Fruitvale Station, which is based on a true story, accomplishes both of these things with Michael B. Jordan excelling as police shooting victim Oscar Grant III.
Fruitvale Station follows a day in the life of Oscar on New Year's Eve 2008. As the film opens, the audience finds out that Oscar has recently cheated on his girlfriend, Sophina (Melonie Diaz), and the mother of his daughter, Tatiana (Ariana Neal). He also was released from prison only a year prior. Despite their recent issues, Sophina seems to trust Oscar and believe that he's going to turn over a new leaf. On top of that, Oscar recently lost his job working at Farmer Joe's which he needs to help support not only his girlfriend and daughter but his other family members too. As the day progresses, we see Oscar as he starts to make small changes to get his life back on track until a fight breaks out at Fruitvale metro station between Oscar and an inmate from his prison days which results in police brutality and tragedy.
One of the most surprising things about Fruitvale Station is how quickly the story moves and how engrossed in it you become as a viewer. The runtime is brief at only 85 minutes but it totally flies by. Until the last 30-40 minutes of the film, there really isn't a whole lot happening. It's just the events of Oscar's life up to that point and the changes he hopes to make for his family's sake. However, it's Michael B. Jordan's performance that is so captivating and shows Oscar as a goodhearted and loving individual that can't seem to get out of his own way at times.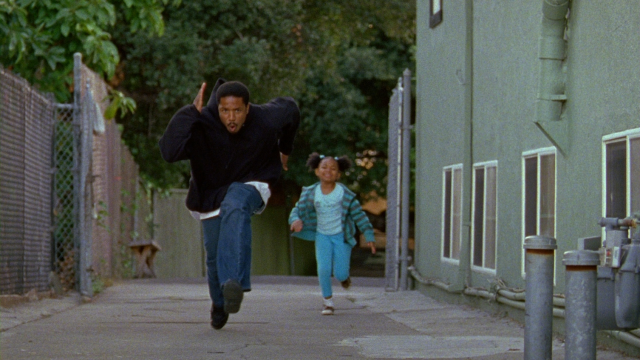 Fruitvale Station isn't Jordan's first outing in a film but this performance garnered him a lot of attention and a number of publications cited him as a potential breakout star. Following this film, Jordan scored some big roles as Johnny Storm in the critically panned Fantastic Four reboot and as Apollo Creed's son, Adonis, in the critically acclaimed extension of the Rocky Balboa franchise, Creed. Jordan simply brings humanity to his characters and, though they may have flaws, they are determined to strive to provide for themselves and loved ones. Director Ryan Coogler, who also helmed Creed, appears to be on the same trajectory for success as Jordan. Together, they have produced magic in their first two collaborations and are looking for continued success with their next project together, Marvel's Black Panther.
While the film itself is great, the real life tragedy that took place cannot go without mentioning. Actual recorded footage of the real life event opens the film and is quite haunting. Coogler and his crew did an excellent job recreating the feeling of the low quality footage in their dramatization without exploiting or spinning their own take of the events at Fruitvale. For anyone unfamiliar with Oscar's story, this film presents the tragedy in a realistic light, based on court testimony and video evidence. It doesn't present itself as a propaganda piece or as bashing law enforcement even though the sympathy definitely lies with Oscar and his family.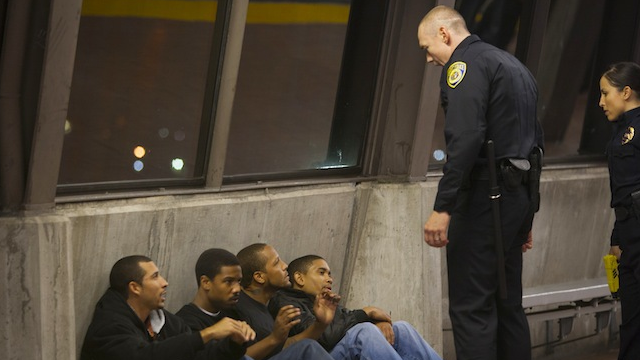 Our Score
Overall, Fruitvale Station is an absolute must watch. Not only is Jordan excellent as Oscar, Melonie Diaz and Octavia Spencer also turn in great performances as Sophina and Oscar's mother, Wanda, respectively. It's no surprise that the film raked in a bunch of awards following its release and has received universal critical acclaim. With films like this one and Creed, you can expect big things from Jordan and Coogler moving forward and if their future work is even half as good as Fruitvale Station, it will be worth watching. Although the story comes from a real life tragedy, it doesn't mean that there is nothing positive about the film. The characters are inspiring and there is a ton of heart in the performances. The moments with Oscar and his daughter are heartwarming and they really help to prompt personal growth in the main character. Simply put, don't miss out on Fruitvale Station.