For some, there's just nothing like a good, old fashioned musical. It seems as if there's usually one that's highly regarded every year. There have been plenty of musicals that have been nominated for Best Picture at the Academy Awards including Moulin Rouge!, Les Miserables, and La La Land. There are even some that actually won the Oscar like West Side Story, The Sound of Music, and, most recently, Chicago in 2003. While some musicals may seem like Oscar bait, not all of them actually pan out as expected. This is definitely the case with Michael Gracey's directorial debut musical, The Greatest Showman.
The film certainly had a lot going for it ahead of its release. It was written by Jenny Bicks and Bill Condon. The latter was responsible for directing Disney's live action Beauty and the Beast earlier in 2017. On top of that, Benj Pasek and Justin Paul, who wrote the lyrics for the aforementioned La La Land, are responsible for the lyrics in The Greatest Showman. Even James Mangold, who previously worked with star Hugh Jackman, was brought in to oversee the film's reshoots and post-production due to concerns of Gracey's inexperience.
The film stars Hugh Jackman as P.T. Barnum and his creation of the Barnum & Bailey Circus. It opens with Barnum as a young boy who's slapped by Mr. Hallett (Fred Lehne) and told to stay away from his daughter, Charity (Michelle Williams). Of course, Barnum doesn't listen and the two grow up to eventually marry. Barnum is laid off from his job before swindling a large loan from the bank to open Barnum's American Museum. After failing to draw a crowd, Barnum searches for any kind of oddities and freaks he can to assemble a show. As the show's popularity grows, the showman tries to get into legitimate entertainment by financing a US tour for Swedish singer, Jenny Lind (Rebecca Ferguson). In doing so, he neglects his circus as well as his wife and children.
First and foremost, one of the best things about The Greatest Showman is its cast. Hugh Jackman is the obvious star here and he does a great job. His performances in films like Logan compared to this really show his range as a performer. Michelle Williams is good as Charity and you constantly sympathize with her. Barnum continuously does things without consulting her and puts his family at serious risk. She endures a lot and you'd like to see her character have more of an impact on the story overall. At first glance, Zac Efron's Phillip Carlyle seems like a sleazy character looking to profit from the circus. Though, the character surprisingly has more layers and ends up being quite likable mostly due to his budding relationship with Anne Wheeler. Singer turned actress, Zendaya, gives an emotionally heavy performance as Anne in a relatively minor role.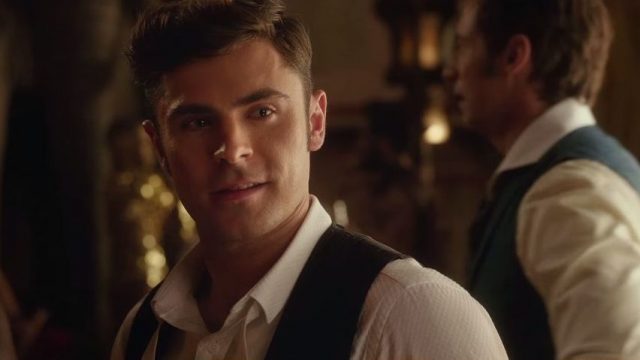 Perhaps the biggest question someone may have in regards to a musical is if the songs are any good. When it comes to The Greatest Showman, it depends. The songs aren't exactly what you'd expect from a period piece set in the mid 1800's. The songs are more reminiscent of something that you'd hear on today's pop radio than something timeless and classic. In a lot of ways, the film seems like a Baz Luhrmann production in the vein of Moulin Rouge!, Romeo + Juliet, and The Great Gatsby. The songs themselves are pretty catchy overall with some entertaining visuals to go along with them. One song, "This Is Me," actually just nabbed a Golden Globe award this past weekend and it wouldn't be surprising to see it land an Oscar nomination as well. Ultimately, the music is solid but it's hard to see it making a lasting impression.
One of the most irritating things about the film is how unlikable the character of P.T. Barnum is. Yes, Jackman does a good job with the character but the more you think about him and how he treats others around him, the less likable he is. Everything he does is to build his own legacy. He acquires people and attractions to tuck away as artifacts in his museum and, while he doesn't mistreat them, he doesn't especially care about them either. Oddly enough, this is the type of behavior that beckons forth the Oscar bait "This Is Me" sang by the bearded lady, Lettie Lutz (Keala Settle). Barnum manages to hurt essentially every character with his selfishness before his half-hearted redemption. It's actually shocking how mishandled the character is despite the film being a passion project for Jackman.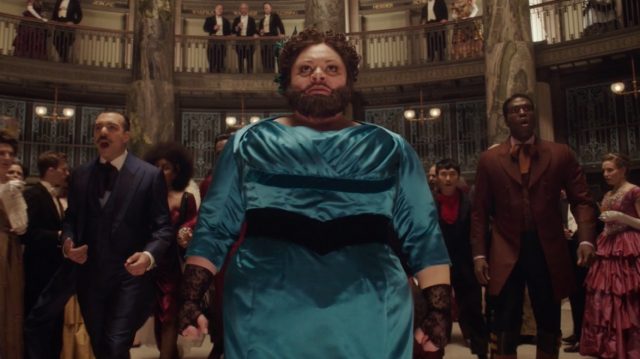 With all that being said, there's still an appeal to The Greatest Showman. Along with the music and performances, the film looks very nice and does feel like a show in its own right. If you go back and listen to the soundtrack, it's easy to remember what happens onscreen during the majority of the songs. If nothing else, the film is able to leave at least that much of an impression. The opening song, "The Greatest Show," doesn't pull any punches in showing you what the film will be moving forward. The screen is littered with performers, animals, fire, and, frankly, feels like a circus. Again though, it does have that Baz Luhrmann feel to it for its over-the-top antics. Though, it mostly works in this film even if it's a bit jarring at first.
Our Score
Overall, there are far worse ways to spend your time at the movies. The Greatest Showman doesn't feel like it fully captures the life and times of P.T. Barnum but it does make for a reasonably entertaining watch. There are some things that definitely won't appeal to some moviegoers (i.e. the pop influenced soundtrack) but, if you take the film for what it is, it's decent. If you're not a fan of musicals, this film won't sway your opinion. For those who are fans of musicals, The Greatest Showman isn't the best one you'll see but there are definitely things to like despite its shallow main character and questionable message.