Life as a millennial is hard. Many people will chuckle at that and quip about how good the age bracket has it. Millennials have everything they could possibly want in terms of physical possessions and devices. This is true but times are different than they were years ago. We live in a disposable society where everything has a shelf life and nothing is free. Housing costs are on the rise, health care isn't affordable without employer benefits, and college students and graduates are buried in student loans. It's not like hourly wages are keeping pace with the cost of living either. Yes, there's definitely a sense of entitlement in young people but there's also a level of desperation and lack of purpose as well. These are all ideas explored in Jordan Blady's debut feature, Softness of Bodies. They also may be the reason the film has been so polarizing upon its release.
The film centers around a young American poet named Charlotte Parks (Dasha Nekrasova). Living in Berlin, Germany, Charlotte's life is quite directionless and devoid of accomplishment. She mostly spends her days smoking cigarettes, riding her bike, and working at a local coffee shop but also has a habit of stealing things which eventually gets her arrested. She tries spending time with her boyfriend, Franz (Moritz Vierboom), but he's in another relationship with a woman named Marianne (Lena Reinhold). It also doesn't help that Charlotte's ex boyfriend, Oliver (Morgan Krantz), shows up from Los Angeles. The only positive in her life is that she's up for a poetry grant. However, she must contend with her personal rival, Sylvie (Nadine Dubois), to get it. Even Charlotte's gay roommate, Remo (Johannes Frick), fails to console her in her meaningless life as he's busy with his own.
There's a lot of moving parts in the film's plot but the film plays more like a week in the life of this young woman. There's a "when it rains, it pours" mentality as nothing goes right for Charlotte. She's stuck in a foreign country with no money, no direction, few friends, and a lot of attitude. This is going to be a problem for many potential viewers. In a lot of ways, it's kind of a whiny crybaby type of movie. Again, it's the "woe is me" millennial stigma. Older audiences are not going to be amused by Charlotte's actions and her unwillingness to help her own cause. However, those who've been in her shoes may sympathize with her. Realizing how inconsequential a person can be is a sobering experience and a tough pill to swallow. Unfortunately, in this day and age, it seems like more and more people are being lost in the shuffle than ever before. Many low and middle class people struggle while the few at the top control the wealth and the narrative.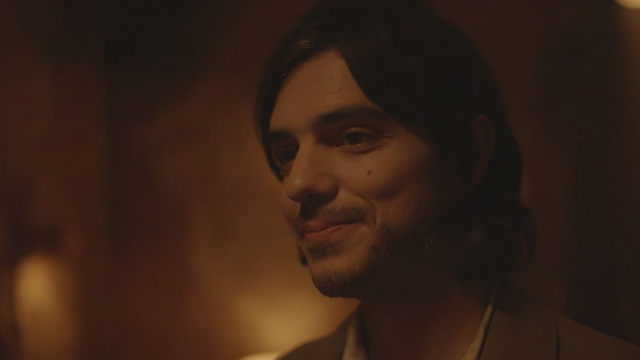 As previously alluded to, Charlotte's situation is partly her own doing as well. Dasha Nekrasova plays the character perfectly throughout the film. She's largely devoid of emotion but there are a few scenes where she breaks down. She mainly latches onto others and exploits their attraction to her for things like money and even companionship. She craves attention from Franz who's not always able to give it due to his relationship with Marianne. Charlotte isn't very excited to see Oliver when he arrives. Yet, she's always around him and doesn't necessarily turn him away when he makes advances either. As the ever-unreliable Charlotte, Nekrasova exudes narcissism, indifference, and a lack of accountability for the character and does so to perfection. She also utilizes a very dry, self-loathing humor that's further enforced by some timely edits and camera shots. The other cast members, such as Morgan Krantz, Moritz Vierboom, and Nadine Dubois, do a good job in the film too. However, they all serve as different types of playthings for Charlotte to use, exploit, and mentally torture.
Softness of Bodies is also impressive from a technical standpoint. Visually, it has that distinct indie flair. Interesting camerawork, lived-in sets, and some nice tracking shots of Charlotte biking through the streets of Berlin provide the visual aesthetic of the film. So many of the shots have this stark but trendy and hipster-esque kind of feel to them. (Have we mentioned that this is an indie film?) There's a simple beauty to the cinematography from Christian Huck that gives blue collar Berlin an identity. The film also boasts an impressive atmospheric electronica soundtrack from Aaron Short. Short slips in these ambient tunes all over the film where many people may not acknowledge them. There's seemingly always music bolstering scenes and effectively providing more identity.
Of course, the biggest issue people will have with Softness of Bodies is the character of Charlotte despite having nothing to do with Nekrasova's actual performance. Again, she's an entitled, narcissistic brat of a character in many ways. Coupled with the performance, writer/director Jordan Blady writes the character with depth though. Charlotte is a walking conflict in every scene of the film and she seems to thrive on this. If she can't afford something, she steals it. She wants attention, so she goes and gets it from whoever she can. The message of the film is murky at best as Charlotte never learns anything and doesn't really have to suffer any consequences from her choices. That's the day and age we live in though. There's no accountability for hardships in one's life and the world is here to chew you up and spit you out. It may not be a viewpoint shared by everyone but, for young adults, there's a lot of pessimism and gloom about the future.
Our Score
Softness of Bodies is a tough film to rank as it's really going to resonate with some viewers and not at all with others. Some reviewers have loved it while others despise it. Even its star rating on IMDb.com is criminally low and it seems kind of unfair. Jordan Blady does an excellent job with his debut feature and opens up some legitimate discussion for viewers. Personally, I was drawn to Dasha Nekrasova's self-loathing charm as Charlotte and found many of her antics darkly comical. These characters in the film feel like people you could actually meet and hang out with. They just feel like real modern day people. While some won't appreciate the defeatist nature of Blady's Softness of Bodies, others may feel at home in Charlotte's unmotivated and aimless ways.
*Softness of Bodies is currently available for rent or purchase digitally on Amazon. It's also available to stream for free for Amazon Prime members. Check out the trailer below.*