It's kind of hard to believe that there hasn't been a new David Fincher film in six years. At a few points in Fincher's legendary career, he had pumped out quality titles quickly and consistently. Between 1995 and 1999, he released Seven, The Game, and the now classic Fight Club. What's even more impressive is that between 2007 and 2011, Fincher pumped out Zodiac, The Curious Case of Benjamin Button, The Social Network, and The Girl With the Dragon Tattoo which all garnered much acclaim and awards attention. However,  Fincher has seemed to slow down quite a bit after the release of 2014's excellent thriller, Gone Girl, with Netflix's Mindhunter series being the director's only project in that span. As one could imagine then, there was a lot of buzz when Fincher fans discovered that his first feature length film in six years would be landing on Netflix this December. Though, Mank maybe isn't what most of his fans were expecting after such a long gap between films.
Strangely enough, Mank was originally supposed to be Fincher's next project after directing The Game in 1997 but he and the studio couldn't agree on shooting the film in black and white. The script was written by the late Jack Fincher, David's father, prior to his death in 2003. With no studio support, Mank was shelved until July 2019 when it was announced that Fincher would direct with Gary Oldman in the starring role.
The film follows Herman J. Mankiewicz AKA Mank (Oldman) as he pens his magnum opus. Given complete autonomy of his next screenwriting project by RKO Pictures, Mank resides at a ranch in Victorville, California in 1940. Hobbled due to a recent car accident and often intoxicated, Mank dictates the script to his secretary, Rita Alexander (Lily Collins). Rita soon realizes the similarities between the fictional Charles Foster Kane and real-life newspaper mogul William Randolph Hearst (Charles Dance) in what would ultimately become Mank's script for Citizen Kane. Meanwhile, the film flashes back to Mank's interactions and experiences dealing with studio executives like Louis B. Mayer (Arliss Howard) and David O. Selznick (Toby Leonard Moore), his brother, Joseph (Tom Pelphrey), his wife, Sara (Tuppence Middleton), and, of course, the innovative director of Citizen Kane, Orson Welles (Tom Burke).
The first thing many Fincher fans are going to notice with Mank is how un-Fincher it is. While it's true that films like The Curious Case of Benjamin Button and The Social Network have previously showed his matured range but Fincher is always at his best when he's putting out quality thrillers. Gone Girl was criminally underrated and even his work on the Mindhunter series maintains some of the discomfort and dark subject matter that Fincher became known for with films like Seven. As previously mentioned, Mank is a stark departure from that as a story about filmmaking, politicking, and old Hollywood in general. The film is more in line with something like Tim Burton's Ed Wood than what moviegoers have come to know with Fincher.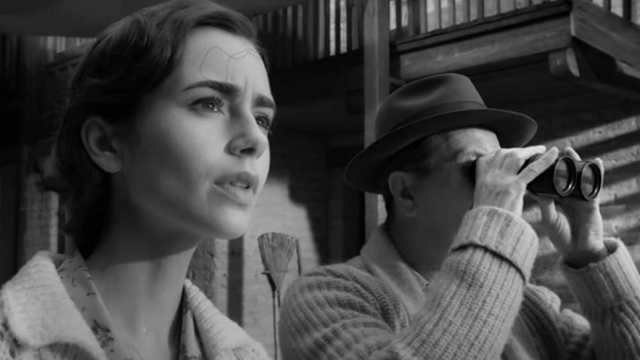 Yet, there are things about Mank that don't stray far from the director's other productions. Firstly, the film is absolutely gorgeous to look at in its beautiful monochrome presentation. It was shot on RED Monstrochrome 8K cameras instead of just being converted to black and white in post production. Cigarette burns and other natural "film effects" were added in later to give Mank a more old timey feel. Even though this is the first of Fincher's films to be in black and white, there's the same sense of elegance and style that he's brought to his work over the past decade like in The Social Network, The Girl With the Dragon Tattoo, and Gone Girl. Donald Graham Burt handles the production design, as he's done on all of Fincher's features since Zodiac, and feels consistent with its iconic subject matter in Citizen Kane. He also collaborates with Nine Inch Nails frontman Trent Reznor and his songwriting partner, Atticus Ross, once again for Mank's soundtrack. This time around, however, Reznor and Ross stray far from their normal electronic roots to opt for a more classic feel. The duo only used instruments that were available during the time period which makes for a completely original experience compared to the rest of their back catalog.
Of course, another thing about Fincher films that never disappoints is the cast. Something that has been extremely impressive over the course of his career is how he rarely uses the same cast members in each of his films. For Mank, Fincher turns to sometimes underrated but always respected character actor Gary Oldman as Herman J. Mankiewicz. For much of his career, Oldman has always landed standout supporting roles but he finally nabbed his first Oscar for 2017's Darkest Hour and it's nice to see him in the starring role once again. As Mankiewicz, Oldman is easily the best thing about the film. His quirky and quick witted performance will have viewers laughing at his antics and hanging on his every word as he speaks his mind on every conceivable topic. It wouldn't be surprising to see Oldman pop up in the Best Actor category again in the 2021 Oscars. Some other standouts of the film include Charles Dance as William Randolph Hearst, Amanda Seyfried as the magnetic Marion Davies, and Arliss Howard as Louis B. Mayer in, perhaps, his best role since his turn as Pvt. Cowboy in Stanley Kubrick's classic, Full Metal Jacket.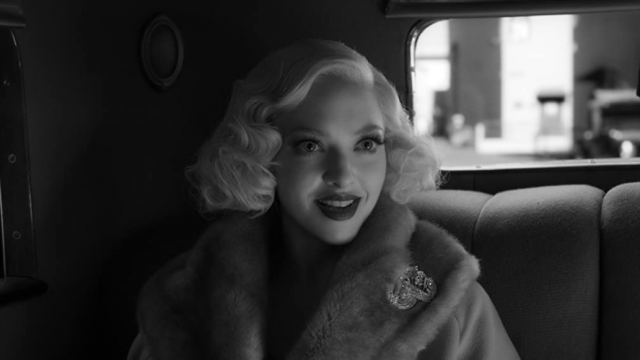 Now, it's not going to come as any surprise that Mank is a wonderfully made film from one of the best directors working in Hollywood. What may shock people, though, is how inaccessible and exclusive of a film Mank is. We frequently describe some of the weirder films we cover on this site as "not for everybody" but Mank is a film that definitely fits in that category. It's actually more of a film that's made for historians, Citizen Kane fans, and only the biggest of movie buffs. Most casual viewers will probably not like Mank or understand it. Names and events are thrown out at random with no explanation a lot of the times and many will find themselves lost for much of the runtime. Fincher is totally unapologetic as the story moves along and expects his audience to know what's going on behind the scenes at all times. Given the fact that Citizen Kane is nearly 80 years old, the audience for Mank is certainly going to be more limited than most films. For those still interested, be sure to have seen Welles' Citizen Kane and maybe do a little bit of research on the making of it before watching Fincher's film.
Our Score
Mank is one of those films that's a bit tough to rank. There's no doubt that some people will absolutely adore it and it's hard to argue against that. It's a bold piece of cinema by a filmmaker who really has nothing left to prove outside of trying to win an ever-elusive Oscar at some point in his career. It feels like those who'll appreciate it most are going to enjoy it for its context in the making of what many claim is the best film of all time. On the flipside of this, it's difficult to say that Mank trumps any of Fincher's previous work outside of probably Alien 3. It may be among his most technically impressive and the narrative of the younger Fincher bringing his father's vision to life is a story in itself. As its own, standalone, cinematic experience though, Mank doesn't reach the heights of something like Seven, Fight Club, or even more recent films like The Girl With the Dragon Tattoo. Even though Mank is an interesting story and an obvious passion project, it may end up being more meaningful to the filmmaker than the audience watching it.
*Mank is currently available for streaming on Netflix.*