In a country ravaged by a global pandemic, police shootings, riots, protests, coin shortages, and an absolute mess of a presidential race, the United States couldn't be more divided than it is right now. Citizens demand understanding, acceptance, and equality from not only the government but all of the country's people. While some of the aforementioned matters have taken greater precedent given the state of the world in 2020, there are other long running issues that continue to persist to this day. One of the main ones continues to be the ongoing disparity between men and women in society. In her debut short film, Ad Meliora, writer/director Rebekah Burrows effectively tackles these continued struggles that females experience living in a male dominated society.
Translating to "towards better things," Ad Meliora spotlights a number of stories narrated by women about their experiences growing up and dealing with a multitude of issues. The film begins with a ballerina explaining how her instructor insisted that she was too curvy to be a dancer. This is followed by other tales like a young girl's father refusing to sign her up for boxing lessons and a teenager not being able to fit into the same clothes as her friends. As the film continues, the stories become much more serious and unforgivable as all of these women share some of their worst moments in an attempt to empower young women to stand up for themselves and refuse to become victims to their oppressors.
Having already discussed the #MeToo movement here, here, and here, we won't spend quite as much time on that with this film. Additionally, Ad Meliora isn't just promoting #MeToo. It covers many different types of inequality that women face in modern society. There's a sort of uncertainty and fear of being inadequate that the film uses as fuel to urge defiance and growth for women. In a time when change is clamored for by nearly every gender, race, religion, and creed, Ad Meliora arrives at an opportune time. Many of the stories in the film see women treated as delicate flowers and eye candy with an inability to fend for themselves. While not all men treat women in the ways depicted throughout the film, these are likely scenarios that many young females have faced at some point in their lives. They're kind of cliche moments but also very realistic ones that deserve this type of attention.
Ad Meliora's message is conveyed in a sort of public service announcement type of way. One could easily see something like this as a series of commercials or a motivational film shown at local schools. In that regard, the film may not resonate with some audiences. There are a lot of closed-minded people in the world that think they know where a woman's place is in society. Because of this, there will automatically be people that write off Ad Meliora. For the most part though, the PSA style really does work for the film. Rebekah Burrows has laser focus on her message and crafts many beautifully effective visuals to go along with the narration. The film is further enhanced by an original and somber piano score from Elaina Cooper. Everything from the onscreen personalities to the cinematography to the music is well put together. All these different pieces serve to complement each other to attain one unique vision.
Before we delve into the one "criticism" of the film, people should remember that women have begun to take on bigger roles in previously male dominated fields. Women have received recognition in Hollywood for quite some time at this point with too many huge stars to name in film and television. While predominantly thought of as a male-centric position, the director's chair has featured prominent female filmmakers like Kathryn Bigelow, Ava Duvernay, Sofia Coppola, and, most recently, the ultra talented Greta Gerwig among many others. Bigelow, Coppola, and Gerwig have even been nominated for Academy Awards for directing with Bigelow being the first and only woman to take home the Oscar. With so many young and wonderful female filmmakers out there, there should certainly be more in the future.
There's also the world of sports. During the 2019 NFL season, there was a large focus on San Francisco 49ers offensive assistant coach Katie Sowers through commercials and even broadcasts at times. Sowers became the first woman and openly gay coach to appear at the Super Bowl for the 49ers back in February. Similarly, the WWE has done a lot to promote female wrestling over the course of their "Women's Revolution." An all women's pay-per-view event, dubbed Evolution, was held back in October 2018 while Ronda Rousey, Becky Lynch, and Charlotte Flair headlined the 2019 edition of Wrestlemania in the first ever women's main event at the show of shows. Of course, NASCAR driver Danica Patrick had sustained success as the most successful female driver in history before her official retirement in 2018. Even while these are all commendable statistics, it should still be said that it's hard to figure out why it took so long for women to find their place in some of these fields. While on one hand it does seem like we're closer to the "women can do anything that men can do" mentality than ever, we're still far apart in making it a total reality.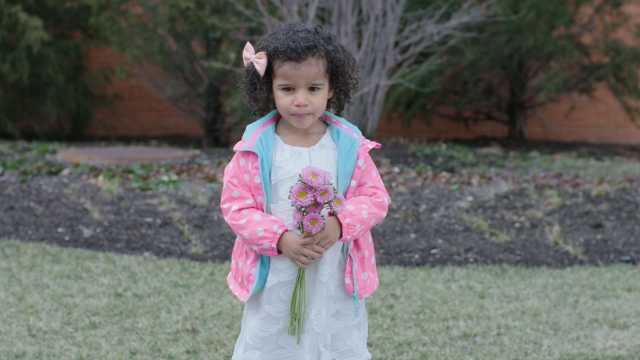 Now, our one "criticism" isn't necessarily a condemnation of the film. However, Ad Meliora does toe the line of entering some treacherous creative territory at times. When it comes to female empowerment, there's sometimes a hint of misandry when a bold statement is being made. The film specifically targets the issues women face in a "male dominated society." Luckily, Burrows doesn't delve too far into man-hating to sully the overall message. Not all of the stories told throughout Ad Meliora are things that necessarily involve men. Segments such as the ballerina being told she was too curvy to be a dancer or the girl not fitting into the same clothes her friends are trying on at a store show that there's not just an issue with one of the two sexes. Sure, you could argue that it's a male interpretation of what's appealing that leads to these situations. Yet, there's a societal focus on image when it comes to all people. There's something of a standard when it comes to what makes a woman "sexy" as you see in modeling, magazines, television, and film. Though, the same is true of men in these fields as well. Regardless, this is a debate that can go back and forth and, again, Burrows handles it just right to get the message across without offending the normal and less sleazy male audience.
Our Score
Despite its slight foray into generalizing men, Ad Meliora is a necessary and empowering piece of short cinema. Again, its PSA structure is a little different than your average short but it works perfectly to get its message across to young women. There are people who will not like this film and its content but those are probably the type of people that Ad Meliora is fighting back against. With the film, Rebekah Burrows proves herself as a capable filmmaker and storyteller with a firm agenda of inspiring women. For this alone, Ad Meliora is more than worth your time.
Check out the full short film below.
'Ad Meliora' Short Film from Rebekah Joya on Vimeo.