With mere hours left in 2018, it's time for our third annual list of the year's biggest highlights in film and television. Yes, ladies and gentleman, this is Cinema Smack's Best of 2018! Last year's Best of 2017 list was somewhat difficult to assemble as there were plenty of good films but not many great ones. Luckily though, a number of excellent films were released in that year's final months. 2017 was nothing compared to 2018. 2018 has mostly felt like a wasteland in terms of standout titles. Nonetheless, it was a welcome challenge to put these two lists together. As always, our Best of 2018 is based on opinion and not necessarily the most quality or technically sound films and television shows of the year. Filmmaking is a subjective medium and should be treated as such.
---
Cinema Smack's Top 5 Best Television Shows of 2018
*Disclaimer: Obviously, we weren't able to watch every show this year. Titles like The Handmaid's Tale and Westworld weren't considered for this list.*
5. Sharp Objects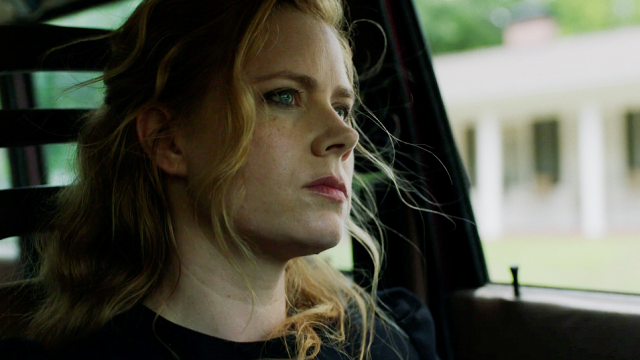 We're kicking off this list with a miniseries not expected to continue beyond its first and only season. In Sharp Objects, Amy Adams stars as Camille Preaker, a reporter who returns to her hometown of Wind Gap, Missouri, following the disappearances and murder of two young girls. Camille, an emotionally troubled alcoholic, struggles to mend her relationship with her mother, Adora (Patricia Clarkson), while bonding with her younger, and impressionable, half-sister, Amma (Eliza Scanlen), who has secrets of her own. Camille's investigation into the murders is met with resistance from the townspeople but her theories are supported by Kansas City detective Richard Willis (Chris Messina). In addition, Camille revisits her painful past in which her younger sister, Marian (Lulu Wilson), tragically passed away.
Sharp Objects is a different kind of television event. There aren't all kinds of twists and turns as it's much more character and discovery driven. You continuously learn more about each of the main characters and it feels like an actual investigation. The entire tone of the show is bleak and and uncomfortable where each character has his/her role to play in maintaining that. You're always invested in the storyline even when it begins to drag slightly around midseason. Amy Adams gives an excellently somber and depressing performance as Camille while Eliza Scanlen stands out as Camille's untrustworthy sibling. For fans of murder mysteries like Seven and Gone Girl, Sharp Objects is a show for you. It's not perfect but there's plenty to keep viewers invested for its brief eight episode run.
Read our original wrap-up for Sharp Objects here.
4. Better Call Saul Season 4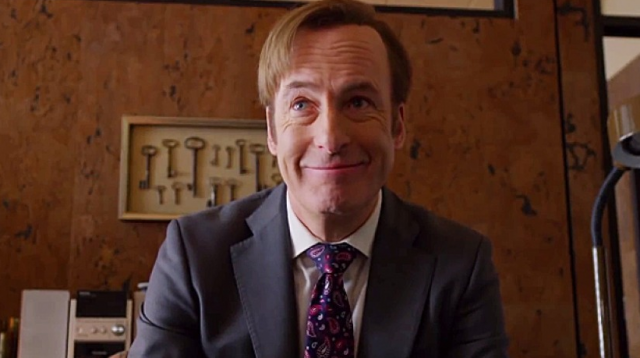 If you've been following Cinema Smack since its inception, you won't be surprised by this one. A perennial inclusion on this list, Better Call Saul continues to impress. Season 4 sees Bob Odenkirk's Jimmy McGill inch ever closer to fully embracing his sheisty lawyer persona of Saul Goodman. Jimmy's brother Chuck (Michael McKean) passes away from the intentional house fire at the end of Season 3 and Jimmy doesn't mourn him. Instead, he discovers new ways to make money over the course of the year that he's disbarred. Primarily, he begins selling burner phones to people dabbling in criminal activity. Meanwhile, his girlfriend, Kim Wexler (Rhea Seehorn), is influenced by some of Jimmy's unethical methods as she uses some of her own to progress her career. We also see the construction of Gus Fring's (Giancarlo Esposito) iconic meth lab by a crew of German workers and Mike Ehrmantraut's (Jonathan Banks) developing relationship with Gus.
Season 4 of Better Call Saul maintains the consistency that fans have been used to from this show as well as Vince Gilligan's flagship, Breaking Bad. In fact, Season 4 progresses towards an eventual intersection with Breaking Bad. Being a prequel, the show has always had splashes of its predecessor but the similarities are more abundant than ever at this point. With an increasing cast full of Breaking Bad alum, Better Call Saul has to be nearing its inevitable end. Regardless, the show hasn't wavered one bit in quality and even flirts with some of the heart pounding drama that made Breaking Bad must-see television. At this point, there's not much more we can say about Better Call Saul that we haven't already said in our season wrap-ups or on previous "Best of" lists. It dropped a few spots this year only to give way to some shows that are a pure joy to watch.
Read our original Season 4 wrap-up here.
3. GLOW Season 2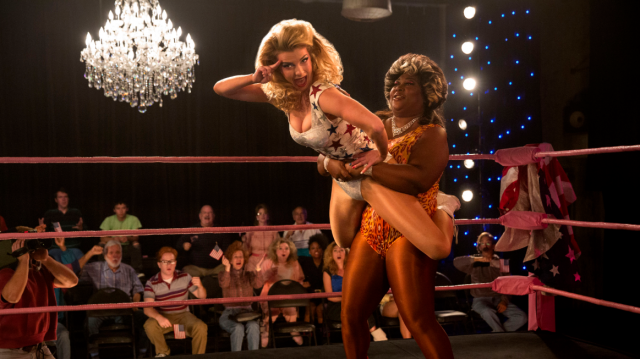 Now, here's a show that we slept on last year when its first season dropped on Netflix. This year, we played catch up and GLOW Season 2 claims its rightful spot at #3 on our Best of 2018 list. The show focuses on the women's professional wrestling organization GLOW (AKA Gorgeous Ladies of Wrestling). While GLOW was a legitimate organization from 1986 to 1992, the Netflix show features fictional characters and events that drew inspiration from the real GLOW instead of just retelling the true story.
Season 2 sees the ladies face many new challenges. Series protagonist, Ruth Wilder AKA Zoya the Destroyer (Alison Brie) starts the season being bullied by director Sam Sylvia (Marc Maron). Debbie Eagan AKA Liberty Belle (Betty Gilpin) weasels her way into a producer's role with more influence over aspects of their television show. In addition, GLOW gets moved to a 2 AM time slot before losing its sponsor, Patio Town. Facing cancellation, the ladies, Sam, and company gear up for one last show to attract a sponsor.
Like we said before, GLOW is a joy to watch. You can just tell that all parties involved with the production have fun working on this show. The colorful sets, dialogue, and personalities are unforgettable as you progress through each season. Even some of the characters who receive less focus are still sources for entertainment. The best thing about the show is how ridiculously over-the-top and funny it is. Many of the laugh out loud moments come from Marc Maron's Sam and his reactions to all of the women he's in charge of. His cynicism and lack of a filter always hit hard in terms of comedy. There are also many touching moments as the women become more attached to one another as their unlikely profession continues. Luckily, there's no question of whether GLOW will return for a third season. A new season has already been announced and the end of Season 2 told viewers outright. Overall, GLOW is a little more episodic than the other shows on this list but it still has a touching story and some of the most lovable characters seen on the small screen.
2. Ash vs Evil Dead Season 3

For the second year in a row, Ash vs Evil Dead lands at the #2 spot on our year-end list. In this go-round, Ash Williams (Bruce Campbell), now the proprietor of Ashy Slashy's hardware store, and his buddy, Pablo (Ray Santiago), live a peaceful existence in Elk Grove, Michigan. Of course, the Deadites return once more after the younger, immortal version of Ruby (Lucy Lawless) reads from the Necronomicon. A former lover of Ash, Candace Barr (Katrina Hobbs), also informs him that he has a daughter named Brandy (Arielle Carver-O'Neill) and the three set out to find her following the reemergence of the Deadites. The gang reunites with Kelly Maxwell (Dana DeLorenzo), aim to put evil back in its place, and defeat Ruby once and for all.
Like GLOW, Ash vs Evil Dead is so entertaining. It brings all of the absurdity and gore that you'd expect from the franchise. In 2018, it's shocking that Bruce Campbell was still going strong as Ash after the debut of the character back in 1981. Season 3, and, frankly, the show in general, isn't a nostalgia act or a carbon copy of what came before. It's an entirely new experience with new characters and storylines. Even the introduction of Ash's daughter, is handled well. While a cliched idea in general, Brandy is actually likable and finds her place among the lovable trio of Ash, Pablo, and Kelly. We said it in our original wrap-up of the third season but Ash vs Evil Dead may be the greatest continuation of a franchise ever. Sadly, Season 3 is the show's swansong and Bruce Campbell has supposedly retired the character of Ash. However, it still goes out on top in all of its maniacal glory.
Read our original Season 3 wrap-up here.
1. The Haunting of Hill House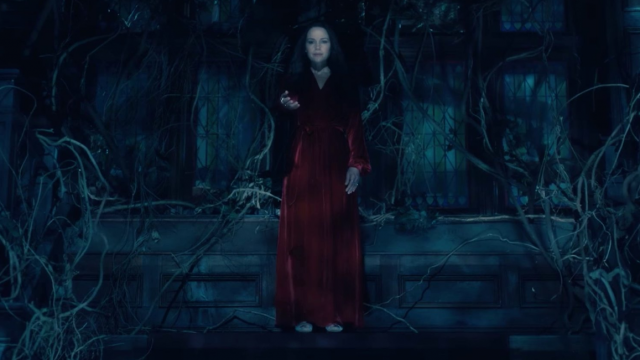 With Game of Thrones on a brief one year hiatus, top honors on our Best Television Shows of 2018 list was up for grabs. There was only one show we saw that was eligible for this spot and it's Netflix's limited series, The Haunting of Hill House. Created and written by Mike Flanagan, the show follows the Crain family through two different time periods. In 1992, Hugh (Henry Thomas) and Olivia Crain (Carla Gugino) move into the Hill House mansion with their five children. Planning to renovate and resell it, strange occurrences begin happening in the house that ultimately result in a family tragedy. Twenty-six years later, each member of the family is plagued by the past events suffered when tragedy strikes yet again. The remaining family reunites to confront the horrors they faced and band together against the memory of Hill House.
The Haunting of Hill House has an eeriness that's unprecedented by most modern works of horror. It has a number of jumpy moments including one in particular that may cause your heart to stop. Other horror shows like The Walking Dead and American Horror Story aren't the least bit scary and that's why Hill House succeeds. Even for horror buffs, it's an effectively creepy experience that will stick in your mind long after the final credits roll. The only downfall of the show is the ending. It's extremely cheap and will leave a bad taste in the mouth of horror fans. Other than that, The Haunting of Hill House is great. It boasts a talented and likable cast while being one of the most satisfying horror shows in a long time.
Read our original The Haunting of Hill House wrap-up here.
---
Cinema Smack's Top 10 Best Films of 2018
*Disclaimer: Again, it's impossible to go through every film released over the course of the year so films like Burning, First Man, and The Tale weren't considered for this list.*
Honorable Mentions
As we've done the past two years, we'll start off with a few honorable mentions. In terms of our 2018 list, the few exceptional films were immediately penciled in with many good films battling for the #10 spot. Titles like Bad Times at the El Royale, Revenge, and Searching were considered and any one of them could be swapped into the bottom of our list. In addition, we had more Indie Film Reviews than ever this year and both Kosta Nikas's Sacred Heart and Richie Moore's Who's Watching Oliver were contenders as well.
10. A Star is Born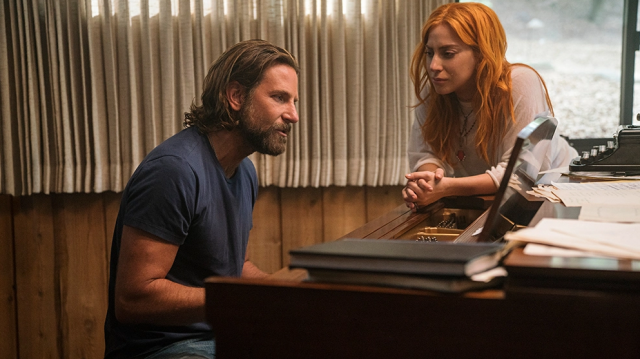 Of the aforementioned films, A Star is Born finds itself on this list as it's easily one of the most memorable films of the entire year. The film centers on famous rock/country artist Jackson Maine (Bradley Cooper) as he comes across a talented singer, Ally (Lady Gaga), in a drag bar following a gig. The two immediately hit it off and spend the night getting to know each other before sparking up a romance. Jack drags Ally on stage to sing a song with him and Ally becomes an almost overnight sensation. Before long, Ally is in the midst of a blossoming pop career while Jack's drug and alcohol abuse takes its toll on his own career.
For those who have read our "Best of" lists in previous years, you already know that performances are often the focus of many of the films that make the top 10. That's one of the main reasons A Star is Born makes the list. Bradley Cooper, Lady Gaga, and Sam Elliott as Jack's much older brother are phenomenal in their roles. It'd be a shock if these three didn't land Oscar nominations in 2019 for their work on the film. In addition, Bradley Cooper shines as a filmmaker in his debut here. The pacing and storytelling isn't great as the film is very event-based but Cooper shows immense promise with an emotionally beautiful film. Finally, the soundtrack is fantastic as well. Even if you're not a fan of the specific types of music in the film, you'll immediately find the songs stuck in your head. There's little doubt that this film will be heavily represented come awards season and it's certainly deserving of a spot on our list.
Read our original review of A Star is Born here.
9. A Quiet Place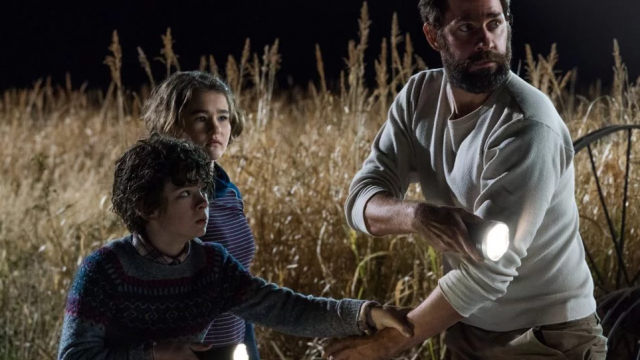 Coming in at #9 is another feature film debut for an actor turned director. This time it's John Krasinski's A Quiet Place. In 2020, civilization as we know it ceases to exist as creatures with ultra-sensitive hearing have ravaged Earth's population. The only way to survive is to live in complete silence. The film picks up on Day 89 when the youngest member of the Abbott family is attacked by one of the creatures. A year later, the Abbotts survive on their family farm while the mother, Evelyn (Emily Blunt), is pregnant once again. Much of the film consists of the father, Lee (Krasinski), doing everything he can to ensure his family's safety.
Though A Quiet Place is light on plot, it's heavy on thrills and, again, performance. Krasinski is intense throughout the film and, at times, seems like a bad father. However, you understand the precautions he takes and his attempts at keeping his family safe. There's very little dialogue in the film as most of the communication between characters is in sign language. Some may think that a film without dialogue sounds boring but that's not the case with A Quiet Place. You're always on the edge of your seat and, when sounds do occur, they're much more impactful and provide some excellent jump scares. We've frequently cited A Quiet Place as being a standard bearer of the recent horror renaissance in Hollywood and that earns it a spot on our Best of 2018.
Read our original review of A Quiet Place here.
8. Mission: Impossible – Fallout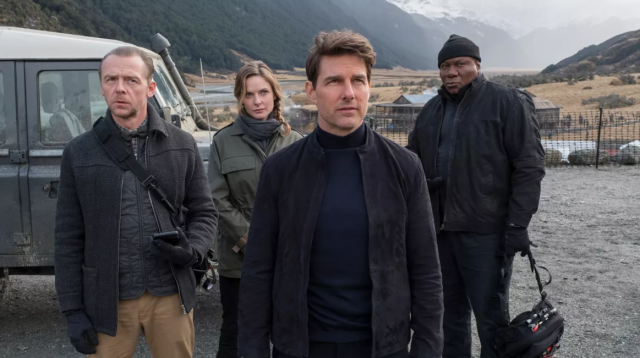 This one's a little bit of a shock. However, Mission: Impossible – Fallout continues the long running franchise's string of superb sequels. Unlike most of them, the plot is actually a continuation from 2015's Rogue Nation. For Fallout, Ethan Hunt (Tom Cruise) returns for another action packed conspiracy adventure that picks up two years after the events of Rogue Nation. Solomon Lane (Sean Harris), leader of The Syndicate, has been captured and his followers change their name to The Apostles. Ethan, Luther Stickell (Ving Rhames), and Benji Dunn (Simon Pegg) attempt to intercept a sale of three plutonium cores to The Apostles. Of course, the plan goes awry when Ethan chooses to save Luther's life rather than go after the cores. CIA director Erica Sloane (Angela Bassett) sends August Walker (Henry Cavill) to shadow Ethan and the Impossible Missions Force's every move in retrieving the plutonium. Former MI6 agent Ilsa Faust (Rebecca Ferguson) is also involved in the fray with her own intentions despite being an ally of the IMF.
Fallout maybe isn't as good as Ghost Protocol or Rogue Nation but it's still an excellent action film. In a world packed to the gills with lackluster films in the genre, Mission: Impossible continues to be a breath of fresh air. It's because of the insanely likable characters and the stunning action scenes that the franchise continues to reign supreme. At 56 years old, Tom Cruise still performs his own stunts and, on this film, he even broke his ankle during filming. Ving Rhames has seemingly been hidden away from the world other than these films but he's always a welcome face. Even newer characters like Simon Pegg's Benji and Rebecca Ferguson's Ilsa have been excellent additions to the series. The only downfall of the film is that its action scenes, despite being huge in scope and well executed, go on for far too long. Also, the series is still missing a formidable villain. These are small complaints when a film is as entertaining as Fallout though.
Read our original review of Mission: Impossible – Fallout here.
7. Hereditary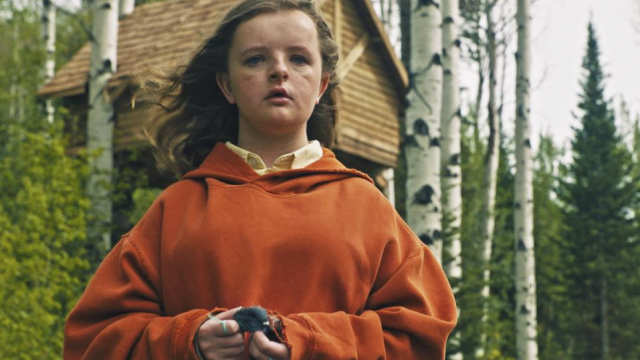 It seems standard by now that there needs to be some kind of insanely psychotic film on our year-end list. In the vein of films like The Neon Demon and mother! before it, we give you Hereditary. The film focuses on the troubled Graham family. Annie Graham (Toni Collette) gives a eulogy at her mother's funeral discussing her secretive nature. Following the funeral, Annie, her husband, Steve (Gabriel Byrne), their son, Peter (Alex Wolff), and their daughter, Charlie (Milly Shapiro), begin to suffer deep psychological torture at the hands of themselves and others. Following another family tragedy, the Grahams unravel and you seriously begin to question Annie's sanity.
Of all of the films on our Best of 2018, Hereditary was the hardest one to place. We gave a higher overall rating to A Quiet Place but Hereditary left the longer lasting impression. It's an agonizingly slow burn of a film that descends into pure madness. It's like a car crash in that you just can't look away. Whereas The Haunting of Hill House and A Quiet Place serve as more traditional works of horror with ghosts and monsters, Hereditary features a complete psychological breakdown and unexplained brutality as its source of horror. Consequently, Toni Collette gives an amazing lead performance that deserves awards consideration. The best thing that can be said about the film is that it's an experience. It's not just something you watch. It's like John Cassavetes' A Woman Under the Influence mixed with Roman Polanski's Rosemary's Baby. For fans of 1960's and 1970's cinema, that's a feat and the highest praise we can give it.
Read our original review of Hereditary here.
6. Isle of Dogs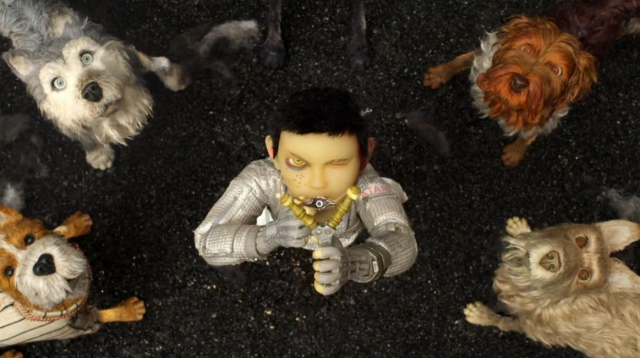 Just as we always need something crazy on our lists, it's apparent that we also need some kind of animated film. Last year was Pixar's phenomenal trip into the vibrant Land of the Dead in Coco. In 2016, it was Sausage Party. To say the least, those are very different films. This year's entry is another very different animated experience. Wes Anderson's newest film, Isle of Dogs, is set in a dystopian near-future where Mayor Kobayashi (Kunichi Nomura) of Megasaki City has exiled all dogs to Trash Island due to a dog flu virus. His ward, Atari (Koyu Rankin), steals a plane and flies to the island in search of his dog, Spots. A pack of dogs including Chief (Bryan Cranston), Rex (Edward Norton), Duke (Jeff Goldblum), King (Bob Balaban), and Boss (Bill Murray), aid Atari in his journey to find Spots.
As we said in our original review of the film, there are two types of people in the world. There are those who "get" Wes Anderson films and those who don't. If you're one of those that do, Isle of Dogs is among the director's best work. It has a similar animation style and feel with its anthropomorphic animal characters to the appropriately named Fantastic Mr. Fox. The voice cast is chocked full of name actors who all do an excellent job in their respective roles. The story is a touching one as dog lovers will certainly sympathize with Atari. As usual, there's also the token dry Wes Anderson comedy. Again, Anderson is a filmmaker that you either love or hate. If you're a fan, there's no reason to miss out on Isle of Dogs. Its only true downfall is that it falls just shy of reaching the lofty heights set by its spiritual predecessor, Fantastic Mr. Fox.
Read our original review of Isle of Dogs here.
5. Upgrade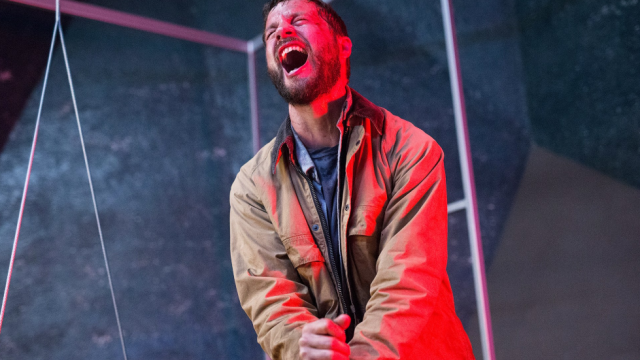 At the midpoint of our Best Films of 2018 list, we come to the first and only entry that hasn't been previously reviewed on this site. Set in the near future, Upgrade sees mechanic Grey Trace (Logan Marshall-Green) and his wife, Asha (Melanie Vallejo), get in a major car accident after their electric car is hacked. They're approached by a group of augmented soldiers who murder Asha and leave Grey a quadriplegic. A customer of Grey's, Eron Keen (Harrison Gilbertson), surgically implants an AI chip called STEM into Grey's spine which allows him to move freely once again. Though, STEM begins to assist Grey with his investigation as he seeks revenge on the men who murdered his wife. With Grey's permission, STEM is also able to take control of his body and turn him into a killing machine.
Written and directed by Leigh Whannell of Saw and Insidious fame, Upgrade marks a departure for the director. It's a revenge thriller with cyberpunk elements. As a sort of amalgam of The Matrix, The Crow, and the Deus Ex video game series, Upgrade has a ton to offer action fans. The fight scenes where STEM takes control of Grey are convincingly done and Logan Marshall-Green puts in a great performance. Like The Crow's Eric Draven, Grey is a sympathetic protagonist whose plight is understandable. Yet, it's the ruthlessness of the kills that have you questioning whether you should be cheering him on or not. That's where STEM comes in. As an AI, STEM has no restraint in certain situations and it's not necessarily Grey doing the killing. This is despite him being the one hellbent on exacting his revenge. Essentially, Upgrade is an excellent piece of action cinema with thinking man's elements thrown in. Upon watching it, Upgrade proved to be a pleasant surprise and one of the best films of the year.
4. Creed II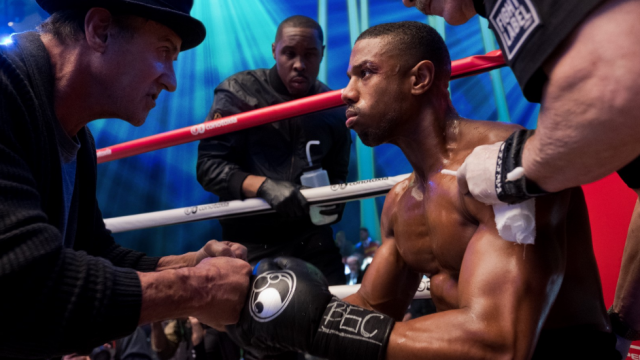 We're at that part of our Best of 2018 list where the quality between films is pretty close. Basically, you could make an argument for any of the films between the #2 and #5 spots to swap rankings. They're all very different films but all great in their own right. Landing at #4, we have Creed II. The sequel to Ryan Coogler's stunning 2015 film, Creed, marks the return of Adonis Creed/Donnie Johnson (Michael B. Jordan) and his trainer, the legendary Rocky Balboa (Sylvester Stallone). Three years after the events of the first film, Donnie lands a championship fight with Danny "Stuntman" Wheeler (Andre Ward). His career is seemingly on the upswing as he captures the title and proposes to his girlfriend, Bianca (Tessa Thompson). Then, Ivan Drago (Dolph Lundgren), the man who killed Donnie's father, Apollo, in the ring, issues a challenge to Donnie on behalf of his son, Viktor (Florian Munteanu). Rocky doesn't want Donnie to take the fight but, of course, he accepts the challenge.
Creed II isn't as tight as its predecessor but it's still a superb entry to the Rocky franchise. Michael B. Jordan and Sylvester Stallone again show off the chemistry that made Creed a hit. Ryan Coogler serves as a producer here and relative newcomer Steven Caple Jr. mans the director's chair. His vision remains faithful to the tone Coogler brought to the first film while also giving the sequel a facelift. While the first half of the film drags and tries to throw too much adversity at Donnie in a short time, the second half is classic Rocky. The training montage out in the desert could be one of the best of the entire franchise and it gets you so pumped for the final showdown between Adonis Creed and Viktor Drago. Seeing Dolph Lundgren back in the fold is a nice touch and remains faithful to the past, present, and future of these characters. If you're a Rocky/Creed fan, Creed II is essential.
Read our original review for Creed II here.
3. Annihilation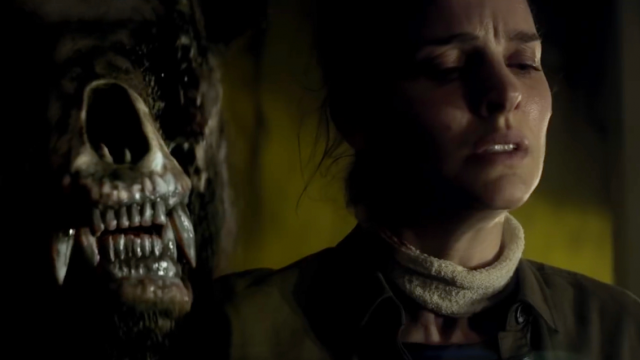 Annihilation seems to be a film that many have forgotten over the course of the year. Released back in February, it was the first film penciled onto this inevitable list. The film stars Natalie Portman as Lena, a biologist whose husband, Kane (Oscar Isaac) mysteriously disappears for a year before returning. Though, there's something seriously wrong with him. Lena and Kane are taken to a research facility controlled by Dr. Ventress (Jennifer Jason Leigh). Kane slips into a coma while Lena volunteers to go into an environmental anomaly, known as "the shimmer," in an attempt to discover its secrets along with what happened to her husband.
There have been some amazing science fiction films released in the past few years. Titles like Arrival and Blade Runner 2049 immediately come to mind. Additionally, writer/director Alex Garland's previous film, Ex Machina, was another sci-fi highlight. With that film and Annihilation, Garland's work has proven to be special. The ideas and visuals are tantalizing and demand your attention. This is exactly the case with Annihilation. Like the characters, you're drawn to the mystery surrounding the shimmer. The familiar yet strange encounters that the characters have make you want to know more. At times, it even borders on horror with its mutated creatures and uneasy tone. The only real negative of the film is its ending. It's not necessarily bad but it's pretty out there. It doesn't quite fit the tone that the rest of the film establishes. Yet, it's hard to get down on such an ambitious piece of sci-fi cinema. Overall, Annihilation will leave you speechless and craving more.
Read our original review for Annihilation here.
2. Deadpool 2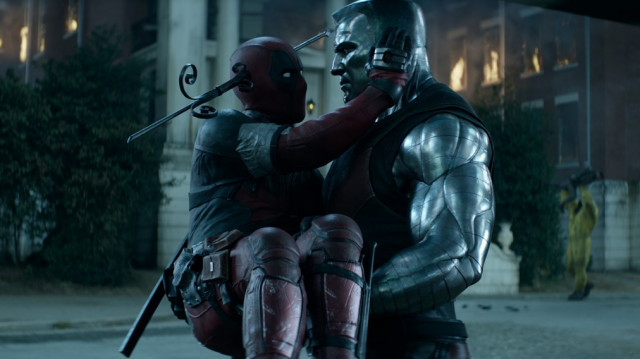 Just like our 2016 list, Deadpool stakes his claim on the #2 spot on our Best of 2018. For fans of the first film, Deadpool 2 delivers more of what you've come to expect from the character. As the film begins, Wade Wilson/Deadpool (Ryan Reynolds) attempts to blow himself up following a personal tragedy. Obviously unsuccessful, Wade teams up with the X-Men as a trainee. Along with Colossus (voiced by Stefan Kapicic) and Negasonic Teenage Warhead (Brianna Hildebrand), they attempt to rescue a powerful young mutant named Russell/Firefist (Julian Dennison). Deadpool and Russell are sent to a mutant prison where they each escape following the arrival of the time traveler, Cable (Josh Brolin), whose goal is to kill Russell. From here, Deadpool recruits members into a new group dubbed X-Force to battle Cable.
Audiences have been somewhat sour on Deadpool 2 for being more of the same but we don't see that problem here. Yes, it is more of the same but it also adds new characters and wrinkles that enhance the experience. Admittedly, the first half of the movie is a bit slow as the plot is established. Deadpool also isn't quite as punchy with jokes initially but it makes sense given his mental state. Once the X-Force initiates hit the screen, the film kicks up the comedy immensely and features some of the best moments in either film. Then, you have the characters of Domino (Zazie Beetz) and Cable who are consistently scene stealers. On top of everything, *spoiler* we actually get a film version of Juggernaut (also voiced by Reynolds)… and he's awesome. After leaving the theater, there was no doubt that Deadpool 2 was going to (most likely) be #2 on our Best of 2018 behind the undisputed top film on this list.
Read our original review of Deadpool 2 here.
1. Avengers: Infinity War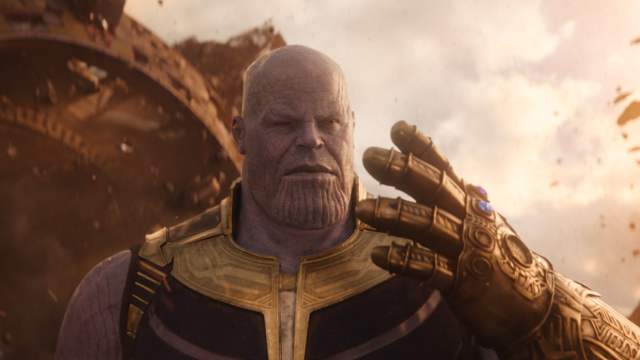 While having two superhero films on a year-end list, let alone back to back, is unlike us, Avengers: Infinity War has been #1 since it came out. There's so much going on in this film that a plot description isn't going to do it justice if you haven't been following the Marvel Cinematic Universe over the last ten years. The short version is that the Mad Titan, Thanos (Josh Brolin), finally makes his presence felt as he searches for the five infinity stones. With every subsequent stone discovered and installed onto his gauntlet, Thanos becomes more unstoppable. Driven by the goal of wiping out half of all life in the universe, the small army of superheroes assembled into the Avengers must stop Thanos before he's able to find all five of the stones.
Hands down, this is the best MCU film ever made. After ten years of films, it's hard to believe that the payoff would reach expectations but Infinity War exceeds them. Josh Brolin as Thanos is easily the greatest villain that the MCU has ever had. As viewers, you don't even hate him or his goal. You may not agree with it but he does have a legitimate reason to follow through with his plan. Seemingly every hero character that Marvel has ever put on film makes an appearance here as well. The budget for this film's casting had to have been astronomical but, again, it pays off.
Despite the fact that it's our undisputed #1 film of 2018, Avengers: Infinity War isn't perfect. However, it doesn't need to be. It's an astonishing piece of action cinema that is absolutely massive in scope. It's an unprecedented feat in superhero films and proves once again that Marvel has done something that will never be replicated with its shared universe. Frankly, this could be the last MCU film ever made and it would still be a wholly satisfying ending to a hell of a ride. Of course, this isn't the case as Avengers: Endgame is set for release in April. Will it be able to trump Infinity War? With Marvel, seemingly anything is possible but it certainly has some monstrous shoes to fill. Regardless, Avengers: Infinity War is our favorite film of the year and one of the best superhero films ever made.
Read our original review for Avengers: Infinity War here.
---
Another year of film and television is in the books and, as always, we didn't get to see every single thing this year. Though, these are the films and shows we deemed best to remember this year by. Were there any that you would've liked to see make the list that weren't included? Surely, there are some Black Panther fans out there that may be disappointed. Leave your picks in the comment section below.
Thank you to everyone who has been a part of Cinema Smack not only over the past year but the past three. Each year seems to get bigger for the site and 2019 will be no exception. Thank you for reading Cinema Smack's Best of 2018! Have a safe and happy new year!